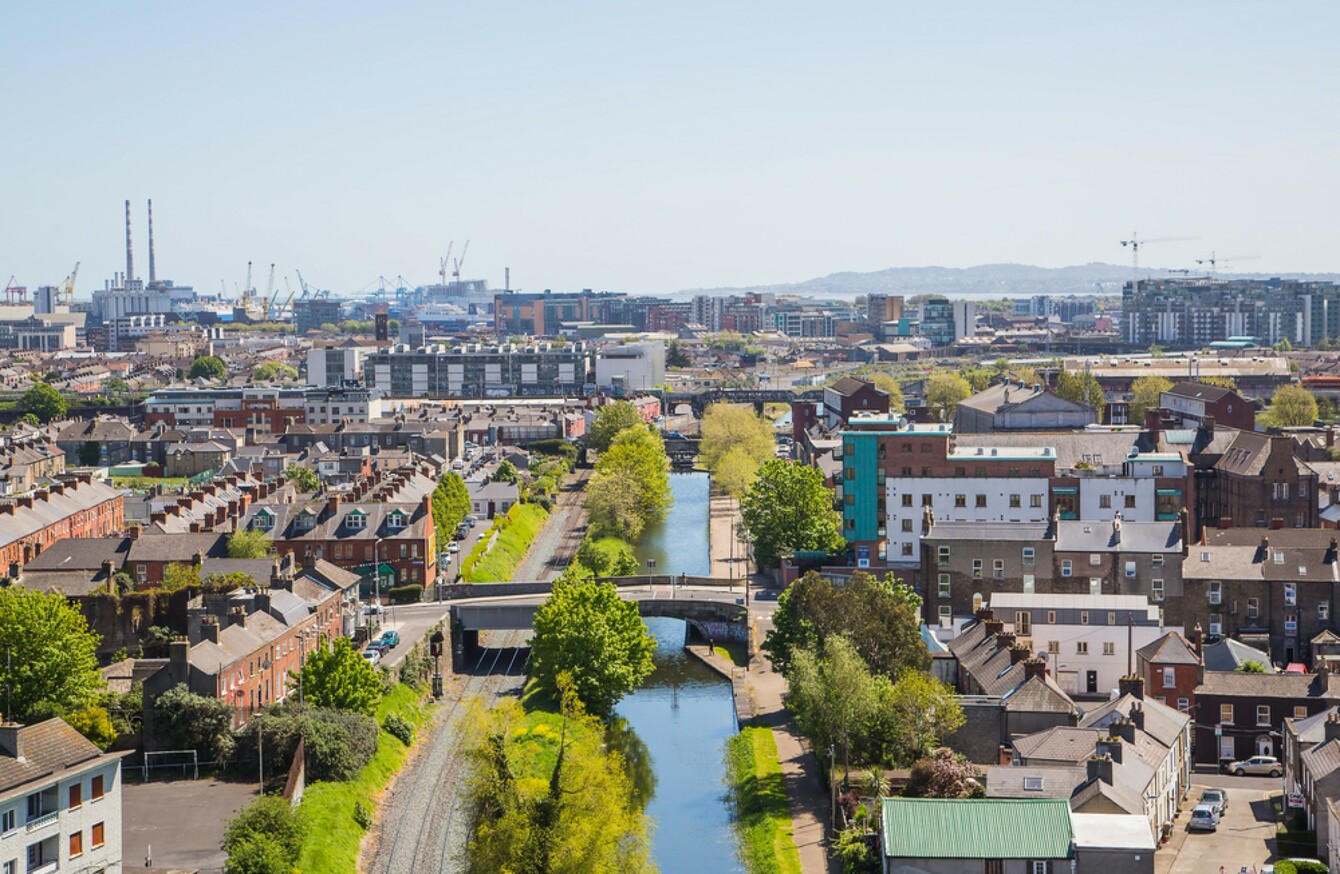 Image: Shutterstock/Ingus Kruklitis
Image: Shutterstock/Ingus Kruklitis
THERE IS AN apartment up for rent on Daft.ie, based in Dublin city centre.
It is listed at €1,600 per month, has two bedrooms, is available to move into from August and is located in Christchurch.
The lease can be flexible, with the option of signing up for one month, three months, or a full twelve months.
However, this price of €1,600 per month can be only be availed of if you choose the 12 months option and if you opt to pay a full years' rent up front.
If you sign up to the year-long lease and opt not to pay it all upfront, the apartment will cost the equivalent of €2,000 a month in rent. If you opt to pay six months' upfront, the rent will cost the equivalent of €1,800 per month.
While it may appear unlikely that prospective tenants will have over €19,000 in their back pocket ready to hand over for a lease, there have been warnings around the increasing requirements for upfront rent across the country.
"Not illegal, but be wary"
Speaking to TheJournal.ie, CEO of housing charity Threshold, John Mark McCafferty said that "there's nothing in law to prohibit that arrangement".
"However, we have seen more cases where tenants must pay several months upfront," he said.
McCafferty said that for tenants who enter into arrangements with a requirement to pay several months rent in advance, it leaves them at risk of not getting their money back if they leave the property before the close of the tenancy.
"In situations such as this, where the tenant pays in advance, the landlord is in a much stronger position.
Where a tenancy may end prematurely, there's often a difficulty in recovering an overpayment.
McCafferty said that court cases in the UK, such as a 2009 case in Grimsby where the court ruled that two months paid in advance effectively counted as a deposit, showed a precedence there for how the tenant could be protected when they pay up rent months in advance.
In the UK, for example, there is a statutory deposit protection scheme but no system yet exists in Ireland, says McCafferty.
While there is a provision in the Residential Tenancies (Amended) Act 2015 for a deposit protection scheme in Ireland, this has not yet been enacted.
The government originally said that this would be operational by 2017, but this has so far not yet come into force.
Housing Assistance
There are also concerns over how such a practice would affect prospective tenants in receipt of housing assistance payment (Hap).
Designed to replace long-term rent supplement, Hap sees local authorities pay landlords directly.
Although there are limits to how much can be provided, on a case-by-case basis recipients could be granted in the region of €1,600 by Dublin local authorities towards the cost of the rent.
McCafferty says there are at least two recent cases that have come to Threshold's attention where prospective tenants in receipt of Hap have faced barriers in the form of upfront rent demands.
In one of the cases, he said that prospective tenants in receipt of Hap were required to provide three months rent upfront on top of their deposit.
For those receiving the payment, this was essentially a prohibitive measure on them being able to rent the property.
#Open journalism No news is bad news Support The Journal

Your contributions will help us continue to deliver the stories that are important to you

Support us now
The average person not on this payment, however, was not required to stump up so much cash upfront.
In these cases, a person receiving this social welfare assistance is unable to rent a home and, even for those who are able to afford what is required upfront, there is no guarantee that they'd get their money back in the event of a dispute.
"For us, it highlights how essential it is that deposit protection schemes are brought in here," McCafferty said.
In a situation where people are paying more and more rent upfront, it is likely you will have increasing numbers of disputes.
Government's solution
While the measures outlined in last year's Budget aim to deal with the current cost of rent with designated "rent pressure zones", there was no provision or limit on how much a landlord can ask for in advance of a tenancy.
Minister Simon Coveney's plans to introduce rent caps in certain towns and cities around Ireland were unveiled last October.
Originally rolled out for Dublin and Cork, the new system of rent caps has been extended to all of Galway city and 23 towns across the country.
It means rent can only be raised by a maximum of 4% a year in those areas, at the time of its next review.
For McCafferty, however, the provision of deposit protection is essential for renters dealing with high costs, to reduce the uncertainty around monies owed that they may not get back.
While we haven't seen cases of the 12 months in advance as very common, asking renters for more money upfront is on the increase in this rental climate.
While rent caps may limit the month-to-month cost of rent, requiring tenants to pay so much upfront could be excluding some people from being able to rent a home, he added.