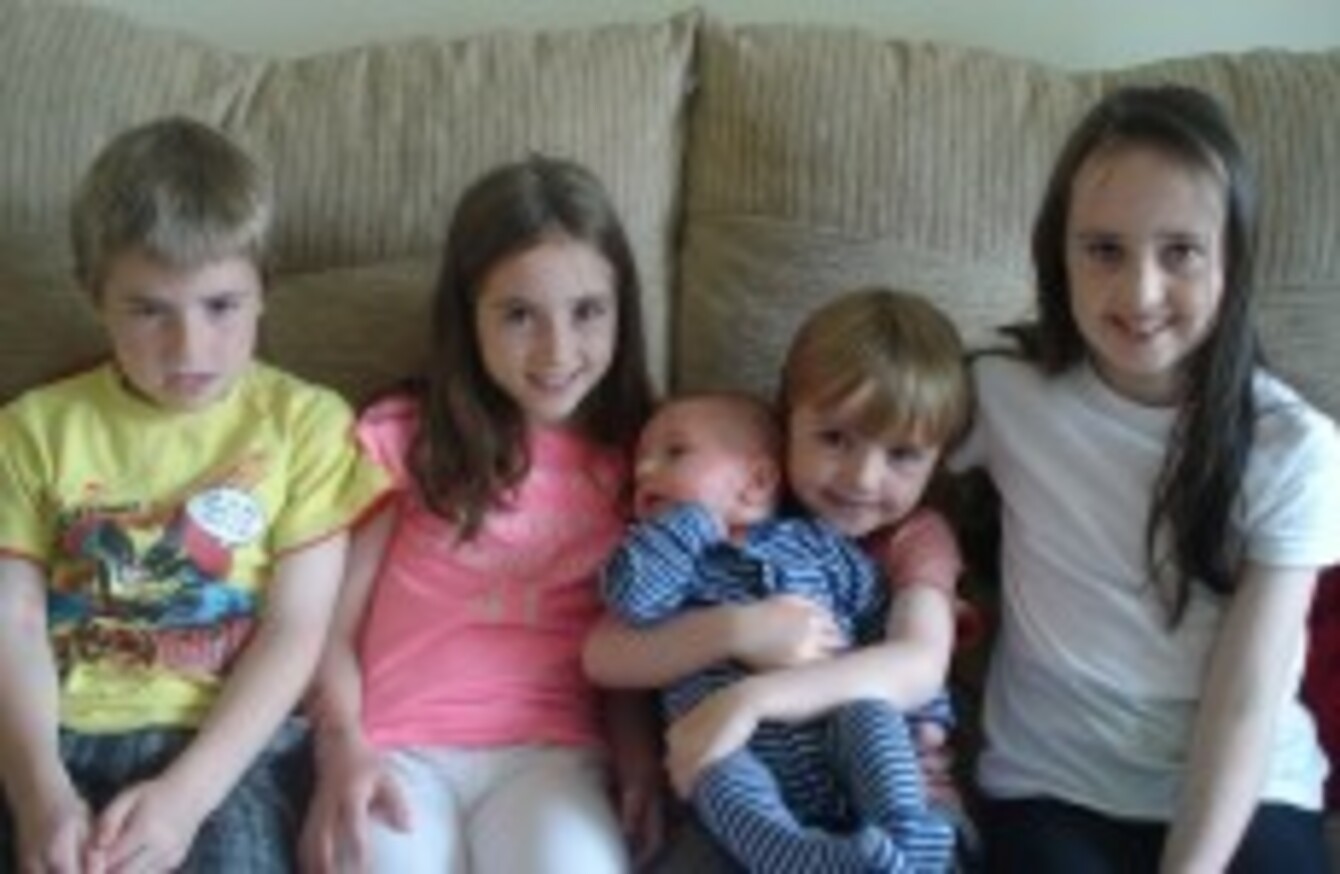 AS PART OF our birthday celebrations here at TheJournal.ie (we're five years old this month, if you haven't heard yet), we've been giving away a different prize every day for the month of October.
Our first prize was a family trip to Lapland with Sunway Holidays, which was won by the Kelly family from Ballina, Co Mayo.
On getting the winning phone call, father Seamus Kelly was speechless. In fact, he didn't believe us.
He later told TheJournal.ie, "When you enter you never expect to win, but happy days on this occasion."
The family of seven, parents Seamus and Niamh and children Lucy (11), Martha (10), Luke (8), Joachim (6) and Jacob, who is just 4 months old, are "over the moon with the good news".
Dad Seamus explained that while the four eldest children are heading away, the children weren't told about this from the beginning, which led to "massive competition to be the two children who were chosen to go".
I've never seen them put in such effort with their homework and with tidying the house. They are using every angle possible to put forward why they should be brought, eg eldest, youngest, best at football, keeping their room the tidiest, homework done first, did not get brought on some other occasion, I love mammy and daddy posters, telling us their dreams about Lapland etc.
Kelly said he didn't spill the beans on the whole family going from the start "as we might as well get a few days of easy parenting".
I pity their teachers and fellow students that will have to listen to them for the next few weeks.
The prize includes a snowmobile adventure, a reindeer sleigh ride, a husky dog ride, tobogganing and a private meeting with Santa Claus.
Kelly added, "They are the perfect age for the trip and the countdown to going is well and truly on."
If you thought we started the competition with a bang, wait until you see our last prize. Keep your eyes peeled on the 31 October for a prize we frankly don't want to give away – a 7-night cruise to Dubai with Royal Caribbean. 

You can see a list of all the winners from our Fifth Birthday Giveaway here.