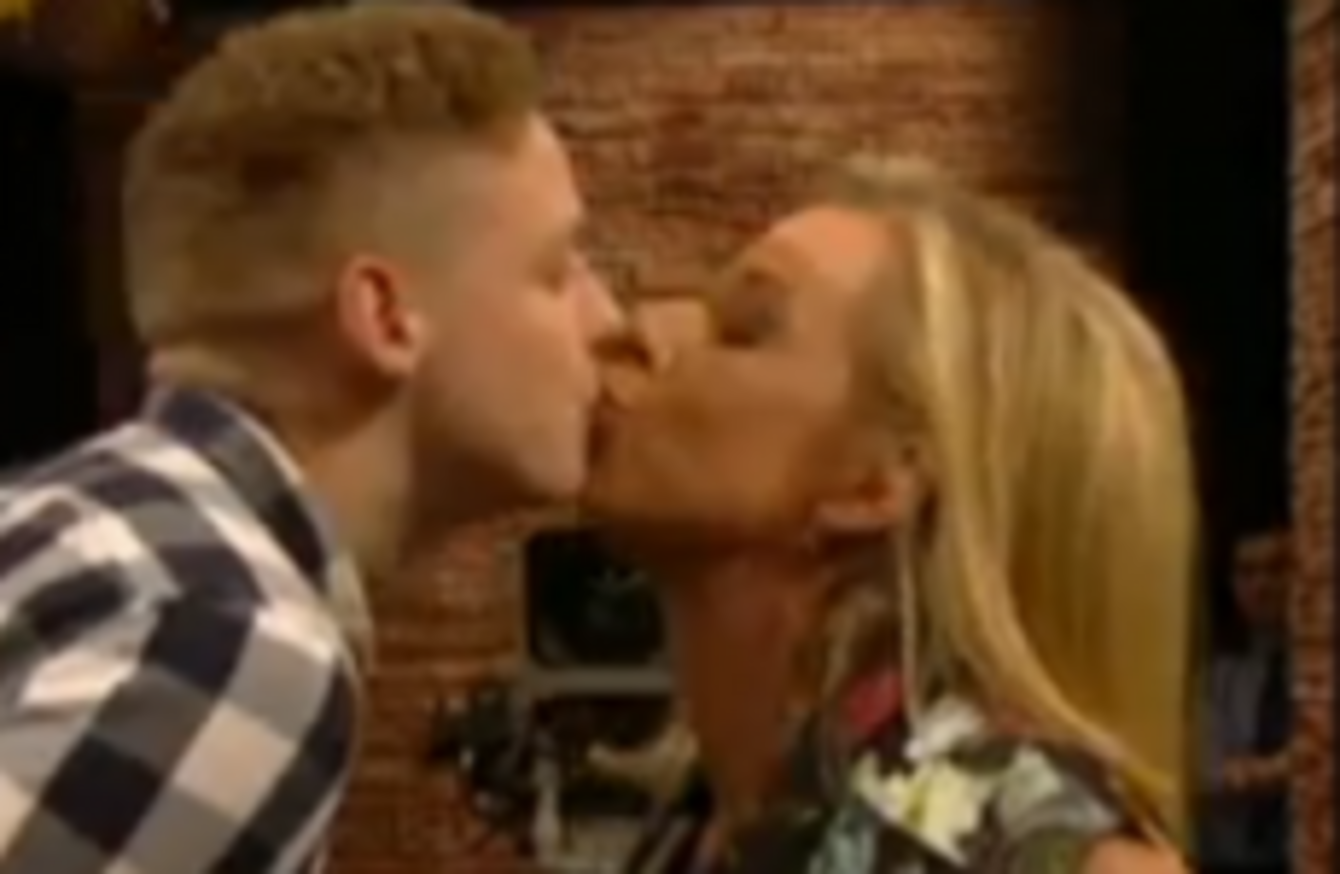 Katie Hopkins kissing an audience member.
Image: RTÉ One
Katie Hopkins kissing an audience member.
Image: RTÉ One
VIEWERS OF LAST week's Late Late might have noticed a rowdier atmosphere than usual.
A studio full of single men and women, combined with controversial commenter Katie Hopkins, led to some surreal scenes.
Ronan O'Gara was also caught up in it all, and today apologised for comments made on the show, DailyEdge.ie reports.
A spokesperson for RTÉ confirmed this evening that a total of 90 people got in touch with the broadcaster to express 'negative feedback' following the special Valentines Day edition of the show.
A small number of formal complaints were also received.
Given the jovial mood, questions were also raised over the amount of booze that was handed out behind the scenes.
The spokesperson also confirmed that the antics witnessed on the programme weren't due to the audience being supplied with more alcohol than usual.
"There must have been a lot of hormones around that night," they said.
They added that the number of people getting in touch was small compared with the total number of viewers.
Friday's show drew in 571,000 people, up from 499,600 the week previous.
The viewership figure for the Saturday Night Show – which last week beat the Late Late – stood at 417,100.