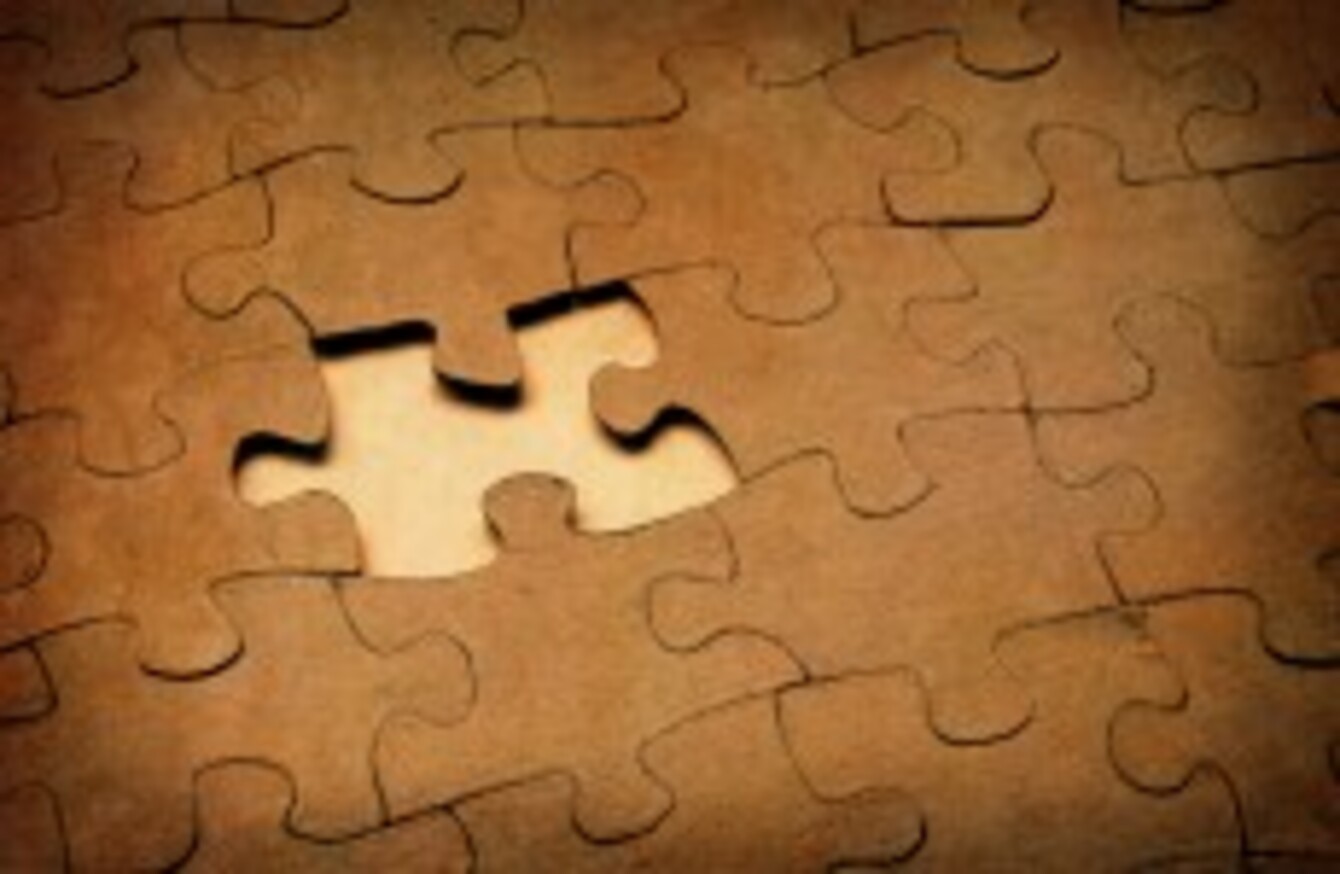 Image: Shutterstock/Lane V Erickson
Image: Shutterstock/Lane V Erickson
THE LAW REFORM Commission is to publish a report today on law on missing persons, suggesting a Draft Civil Law (Missing Persons) Bill .
The report recommends a law to allow family of missing persons to deal with any immediate financial issues for the missing persons, and to allow family to apply for a declaration of presumed death to a coroner or the circuit court.
It also recommends that the problem of 'the Disappeared' is recognised.
Recommendations
The Report on Civil Law Aspects of Missing Persons will be launched by Deputy David Stanton, chair of the Oireachtas Committee on Justice, Defence and Equality this evening.
It contains 19 recommendations for the reform of the law, as well as a Draft Civil Law (Missing Persons) Bill that would be used to implement the recommendations.
Almost 20 people are reported missing every day in Ireland, between 7 – 8,000 a year. Less than 1 per cent remain missing for a long time. The Disappeared are a group of 17 people presumed to have been killed, but whose bodies have not found. Following the 1998 Good Friday Agreement, the Independent Commission for the Location of Victims' Remains was established to locate their remains, and it has located 10 of the bodies.
The commission said that there are immediate problems when a person goes missing, such as how to pay bills, so there is a need for a statutory framework to deal with such practical problems.
legislation should be enacted to allow the family left behind to apply to the Circuit Court after a person has been missing for 90 days to allow interim management of the missing person's property.
There is also a presumption that a missing person is alive for up to seven years, and the report recommends reform of the law on presumed death. It says that in particular it wants to ensure that families can "deal as far as possible in the least expensive way with the emotional trauma of their loved one going missing".
Presumption of death
In cases where death is highly probable, the Commission recommends that an application to the Circuit Court would be needed to provide not only for the administration of the missing person's estate but also to make a presumption of death order, allowing the family of the missing person to obtain a death certificate.
It recommends that the law in the State should mirror the 2009 Northern Ireland Presumption of Death Act so that cases involving 'the Disappeared' might be dealt with under similar laws.
The report also recommends proposed legislation for if the missing person returns, which would allow them to have property returned to them, subject to any irreversible orders made in the meantime.
The Law Reform Commission is an independent statutory body. The report will be available on its website from this afternoon.