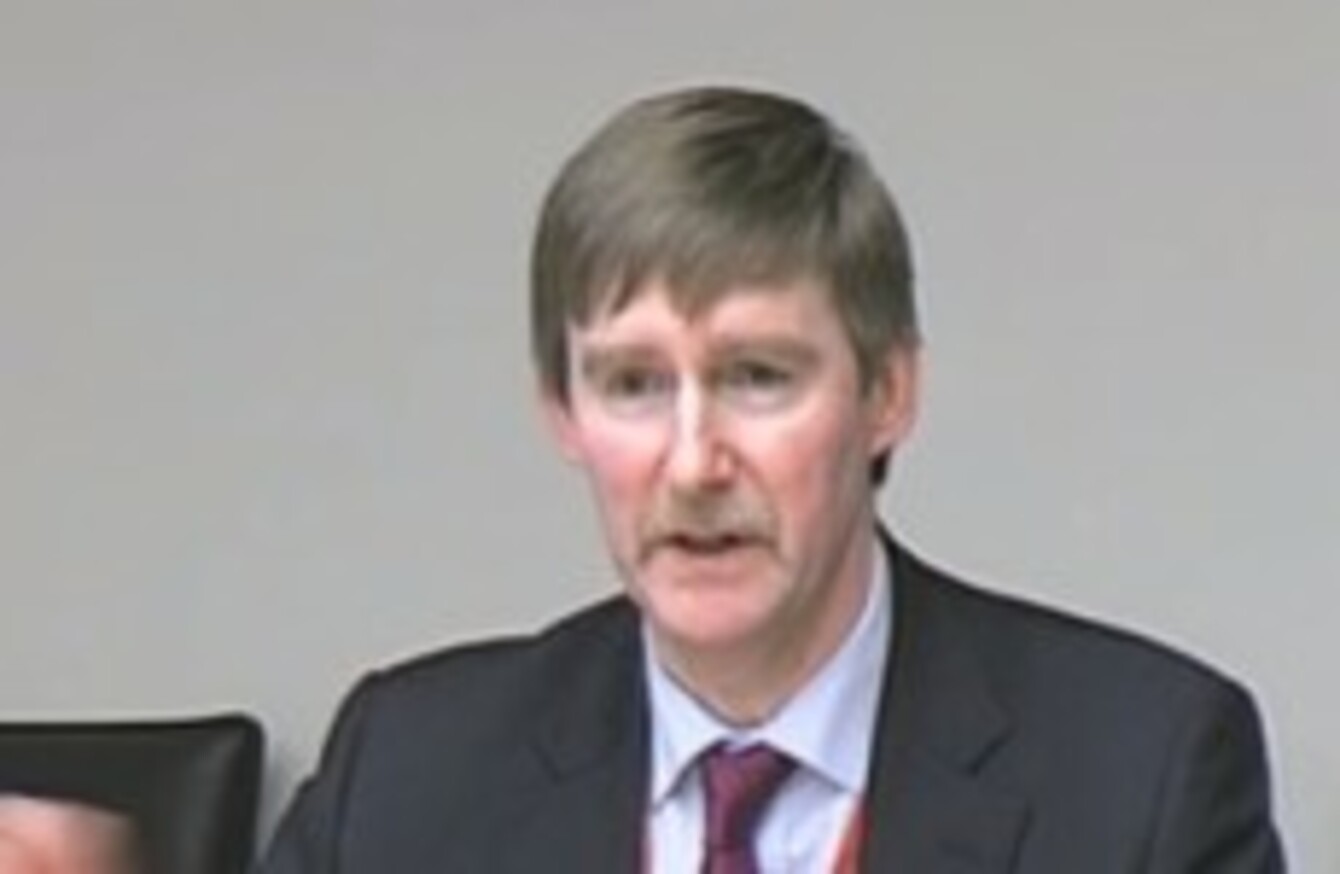 Ken Murphy, Director General of the Law Society
Image: Screengrab/Oireachtas TV
Ken Murphy, Director General of the Law Society
Image: Screengrab/Oireachtas TV
THE LAW SOCIETY'S director general Ken Murphy said that there is "little doubt in our mind" that there will be a legal challenge mounted against the introduction of plain packaging on tobacco packets.
Speaking in front of the Joint Oireachtas Committee on Health and Children, Murphy was there to discuss its submission on the legislation and to discuss its concerns what the plain packaging Bill and how it might undermine registered trade mark and intellectual property rights.
Precedent
He told the committee that he was not predicting the outcome of any case or making a submission for either side. Murphy said that if such legislation were to pass it would be the first time in the "northern hemisphere" and in Europe, adding that the "stakes would be very high" and that a legal challenge should be anticipated.
While he said in the committee politicians were citing evidence from studies in Australia, he said that if such evidence were to be used as "actual evidence" in court, it would have to be sure to stand up to cross examination, stating that only evidence will be considered in court, not opinion.
Intellectual property
The tobacco companies said in committee earlier that they were deeply concerned about their logos and branding being removed from packaging, stating that branding was central to their business. They said that any such move to remove a company's branding would not be looked on kindly by international businesses.
Murphy said the "intellectual property is important to Ireland Inc" but said that it is not just specific to the tobacco business.
Senator Jillian van Turnhout said that he was correct, the committee should give due consideration to intellectual property (IP) rights, with Billy Kelleher TD also stating that IP rights were "critically important to this economy".
However, he said that their first obligation is to vindicate for the life of Ireland's citizens, stating: "We protect the health of its citizens… our first obligation is to protect the lives of its citizens."
Murphy agreed but said that while this Bill is being considered by the committee, intellectual property rights "should not be passed over" in their considerations, as IP rights would be brought up in court.