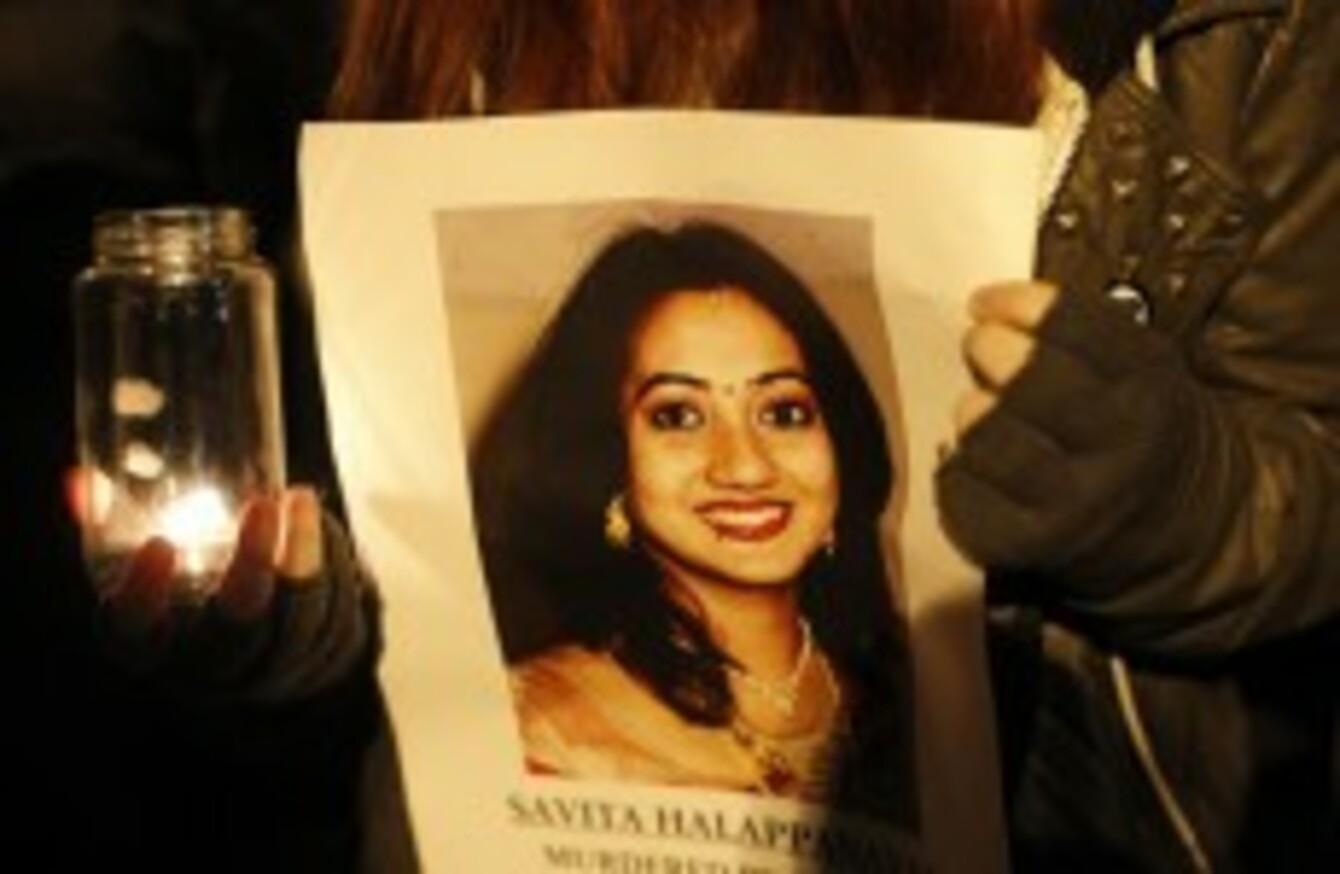 Image: (AP Photo/Peter Morrison)
Image: (AP Photo/Peter Morrison)
THE MINISTER FOR Public Expenditure and Reform, Brendan Howlin, has said the leaked report into the death of Savita Halappanavar at Galway University Hospital was "disturbing" and "unacceptable".
He said that the Minister for Health, James Reilly, has expressed his concern to Savita's husband Praveen about the leak.
Howlin told the Dáil during Leaders' Questions that although Reilly still has not seen the leaked draft report, although numerous people in the HSE and media have, Praveen would be the first person to get the report as soon as it is finalised.
Howlin was responding to questions from Sinn Féin's Deputy Leader, Mary Lou McDonald, who demanded to know how the government would "give assurances to pregnant women who are now looking at our health system and 'wondering what's going on?'"
Howlin responded that as soon as the final report has been published and when it's in the public domain, they will discuss it in the Dáil. He asked that space be now given to the expert panel who conducting the final report.
McDonald also pressed the Minister on how the report could have been leaked before the Minster for Health or Praveen got a chance to see it. Howlin said that a report like the one into the death of Savita is usually given in draft format to those who have been cited in it to correct any errors before it is published. Howlin said it then somehow made its way into the media.
McDonald also questioned the Minister about the legislation on the X Case because she said that "pregnant women should feel safe" in Ireland. Howlin responded that it was a longstanding issue that had been already through many other governments and that it needed more time.