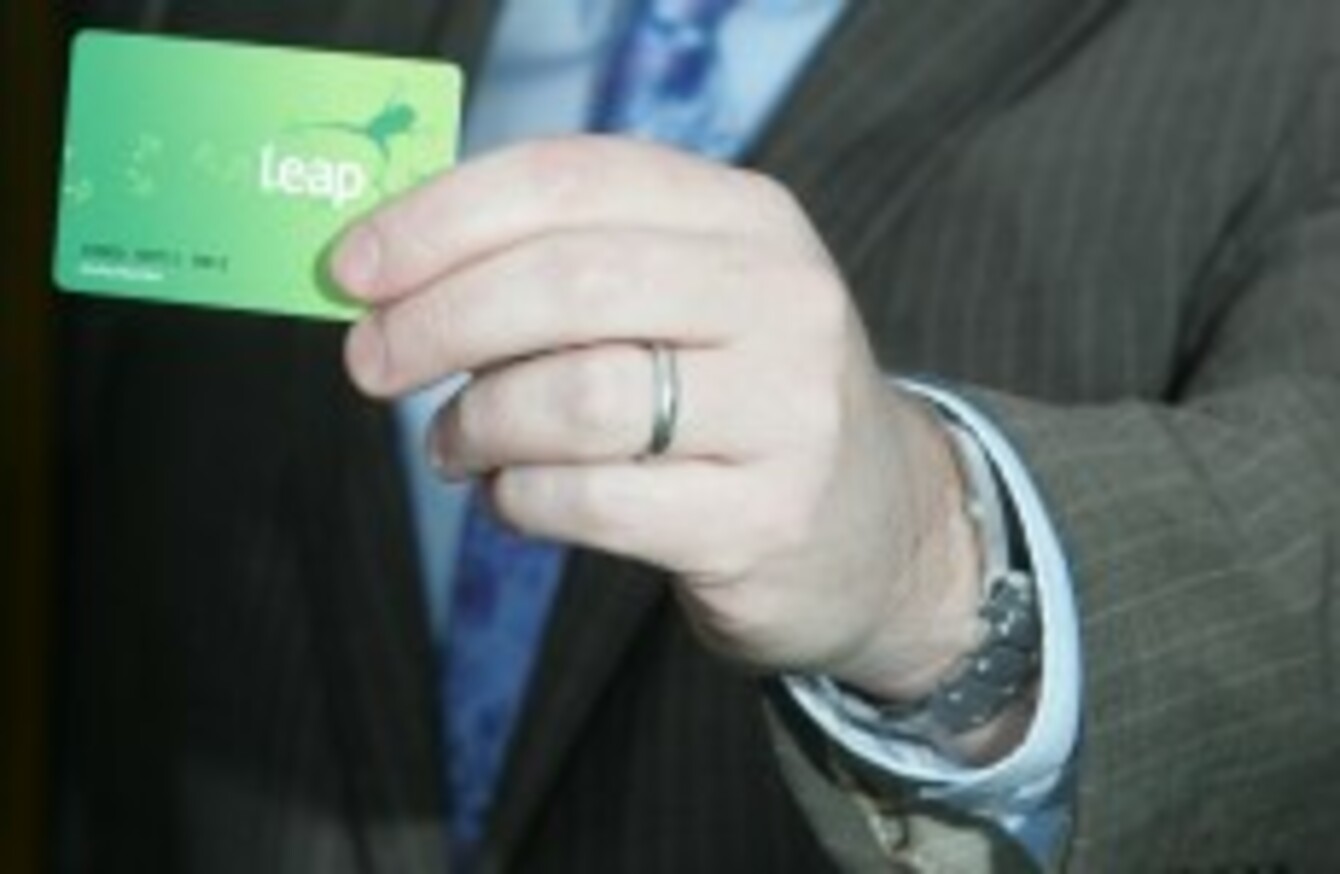 Image: Sam Boal/Photocall Ireland
Image: Sam Boal/Photocall Ireland
LEAP CARD USERS will pay a maximum of €10 per day to use public transport as a result of a new fare cap – but passengers using just one form of transport could pay more then they currently are.
The National Transport Authority (NTA) has approved integrated plans that also mean a weekly cap for passengers of €40. Any travel taken on Dublin Bus, Iarnród Éireann and Luas services above these capped limits will not be charged.
The new fare regime can begin operation from 9 December and must be implemented by 15 January says the NTA.
Fare limits already exist on individual travel services with the Luas for example operating a day limit of €6.40 and Ianród Éireann having a weekly limit of €35.50. Users therefore who use one service alone could end up paying more when the new system is introduced.
(Source : National Transport Authority)
The NTA say that the primary benefit of the new system is that it "guarantees daily and weekly fare maximums" providing "certainty of cost for regular travelllers using the Leap Card".
If the transport providers do not introduce the  new rates as per the above deadlines and where there is no acceptable reason for the delay, then current individual operator capping levels will be reduced by the NTA.