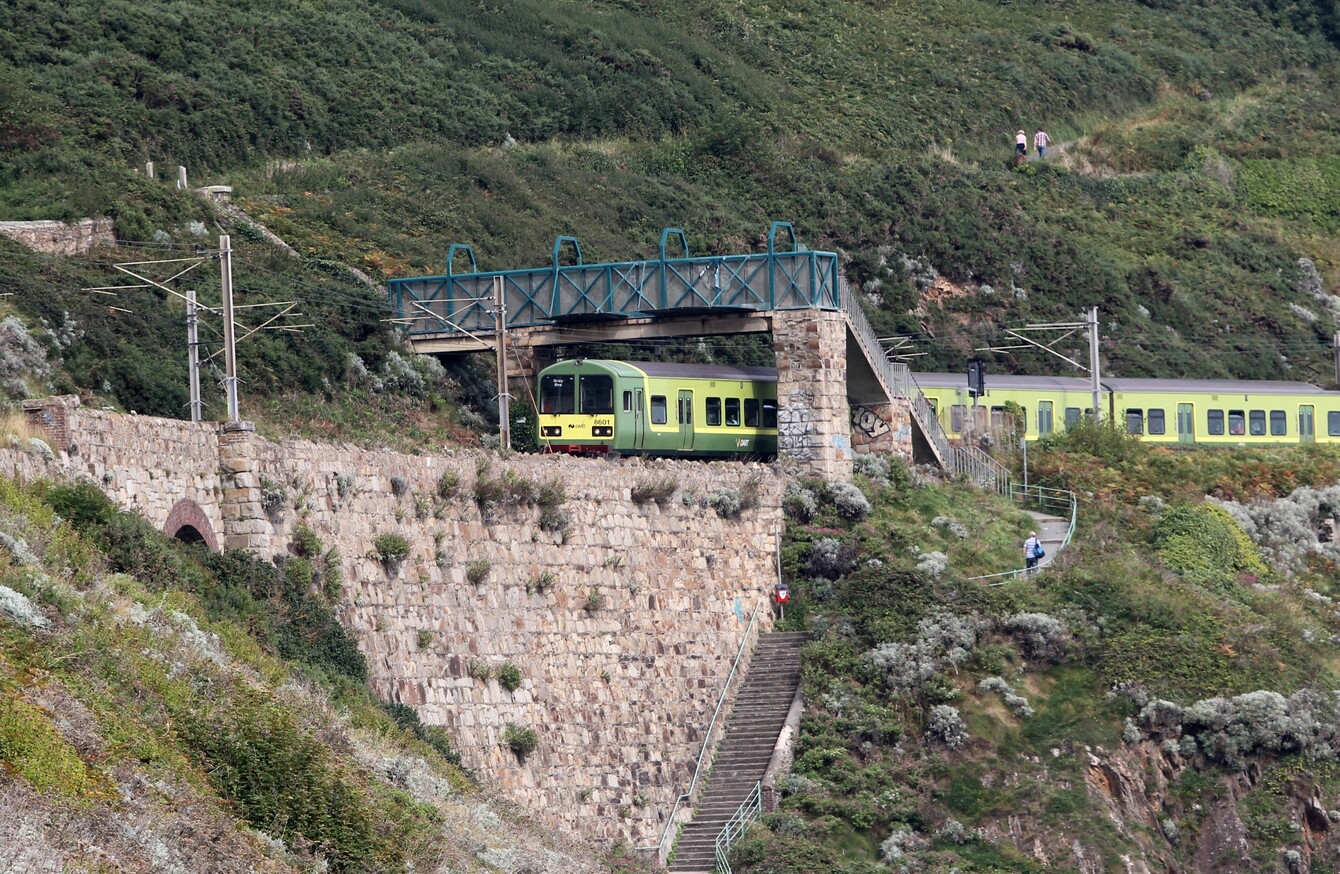 Image: Sam Boal/Photocall Ireland
Image: Sam Boal/Photocall Ireland
IF YOU TAKE the Dart regularly, you will probably have been delayed at least once by leaves on the tracks.
Although this sounds like it's just an excuse, it actually is a very dangerous occurrence that many railway systems across the world have to tackle.
A large amount of wet leaves on railways can seriously affect train performance and punctuality in a number of ways – and as we're in the thick of autumn at the moment, you can be certain to 'expect delays' in the coming weeks.
The science behind the delays
As Iarnród Éireann deals with leaves on tracks this time of year, they've released a statement explaining to people why the tree-debris is so dangerous:
"When leaves fall on to the line, particularly in damp or wet weather, the rolling action of passing wheels compresses them, causing a greasy 'mulch' to cover the rail.
This mulch is to rails what ice is to roads. It reduces the adhesion between wheel and rail – hence the phrase "low rail adhesion". The leaf mulch can also affect the operation of track circuits.
So trains must make the same journey at slower speeds, and brake much sooner before approaching a train station so that they can stop in time (much like a car on wet roads).
"If you're a regular customer, you can probably sense the wheel "slipping" on a train if you're travelling through an area that's affected.
This is why minor delays are more prevalent at this time of year, particularly in the early morning and early evening.
The BBC recently conducted an investigation into the phenomenon on 'Bang Goes The Theory' where they demonstrated the effect leaves can have.
Source: BBC/YouTube
In order to keep leaves off the tracks, Iarnród Éireann keeps trees near tracks cut back; uses various machinery at night to clear the tracks; invested in 'traction gel applicators' which improves the grip between the wheel and rail interface; and equipped passenger trains with on-board sanding systems which will dispense sand when wheel slip is detected.
They added:
"…We will continue to work throughout the period affected to minimise delays on services, and apologise for the inconvenience caused."
Iarnród Eireann's infrastructure manager in the East Region Michael Danaher goes further into the issue in this video by the company:
Source: Iarnrod Eireann/YouTube
For the latest service information and news from Iarnród Éireann, follow their Twitter account.