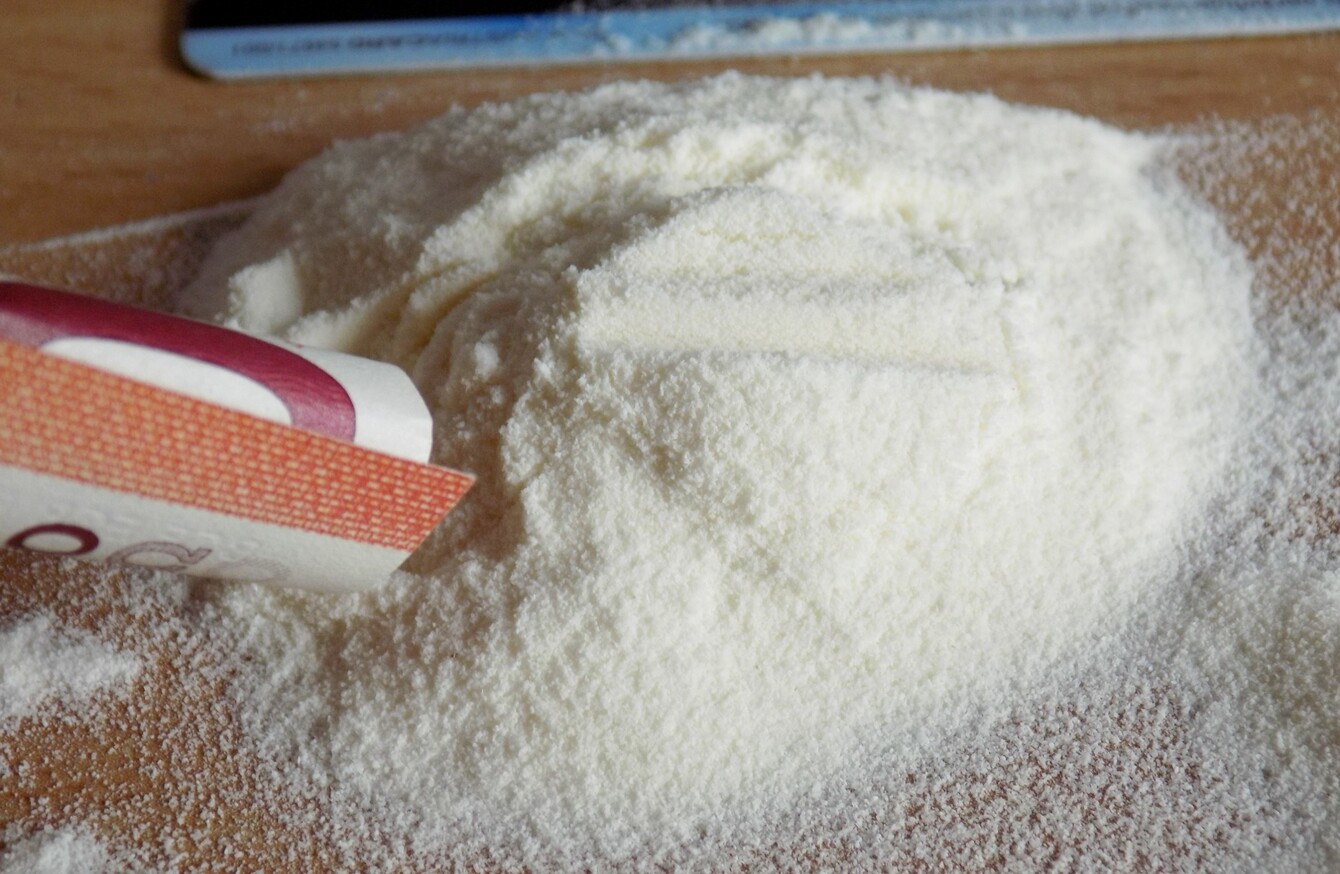 Image: Shutterstock/majo1122331
Image: Shutterstock/majo1122331
THE GROWTH IN the use and prevalence of new drugs – such as so-called 'legal highs' – across Europe shows no sign of slowing down, with strong evidence indicating that the substances are doing a lot of harm, according to a new EU report.
The EU Drug Markets Report 2016 outlines the dominant trends in the supply and distribution of illicit drugs across Europe.
It is a joint effort by the the European Monitoring Centre for Drugs and Drug Addiction (EMCDDA) and Europol, the European policing agency.
The report outlines how there is now over 560 "new substances" being monitored by the EMCDDA - more than twice the number of drugs controlled under international drug control conventions.
These are classified as "new psychoactive substances" and are becoming an increasing concern across Europe.
More than 380 of the new drugs currently being monitored were detected in the last year alone.
"Legal highs"
The report emphasises the challenges Ireland is facing with legislating for so-called legal highs – new substances that are being released faster than a country can ban them.
The drugs are quickly made and easily disposable. When a ban is put in place on a particular drug, manufacturers are able to quickly replace it with a another substance which is similar in effect but different in its chemical make-up – making it technically legal.
The report references a 2014 survey which shows that Ireland is the most common user of these drugs – with over 20% of 15-24 year olds surveyed saying that they had used "legal highs" at some point.
Despite the closure of head shops in Ireland, reports suggest that legal highs are still very prevalent in Ireland and were just pushed underground.
The issue of these new drugs was brought into sharp focus in January when 18-year-old Alex Ryan died after taking 25I-NBOMe (known colloquially as N-Bomb) at a house party.
The report states as the prevalence of these substances grow, there is now "strong evidence that new substances are causing a wide range of serious harms in Europe."
These include an increase in serious acute poisonings, including deaths, as well as harms resulting from changes in the patterns of drug injection driven by users switching to new substances.
In Ireland, an increase in the use of the relatively new drug mephedrone among chronic users injecting is a serious worry for drug outreach staff, with it being linked to surge in cases of HIV in Dublin last year.
#Open journalism No news is bad news Support The Journal

Your contributions will help us continue to deliver the stories that are important to you

Support us now
The report outlines how with the internet being a part of everyday life now, China has become a leading producer and supplier of the new drugs.
Many companies in China can produce and supply these drugs around the world legitimately. Fast, affordable and secure shipping makes purchasing safe and easy, which the report states is "an attractive feature for distributors, retailers and consumers".
While the market continues to grow for these substances, the report states that it is "too early to tell" what the fate will be for them in the future as drugs and cultural trends among users can change and as they do so do tastes and demands.
However, it concludes by saying that they will continue to pose a challenge and that it will be important to follow new developments and trends closely.
The report also outlines the prevalence and market share of other more common drugs – including cannabis, heroin, cocaine and amphetamines.
You can read the full strategic overview of the report here or the full report here