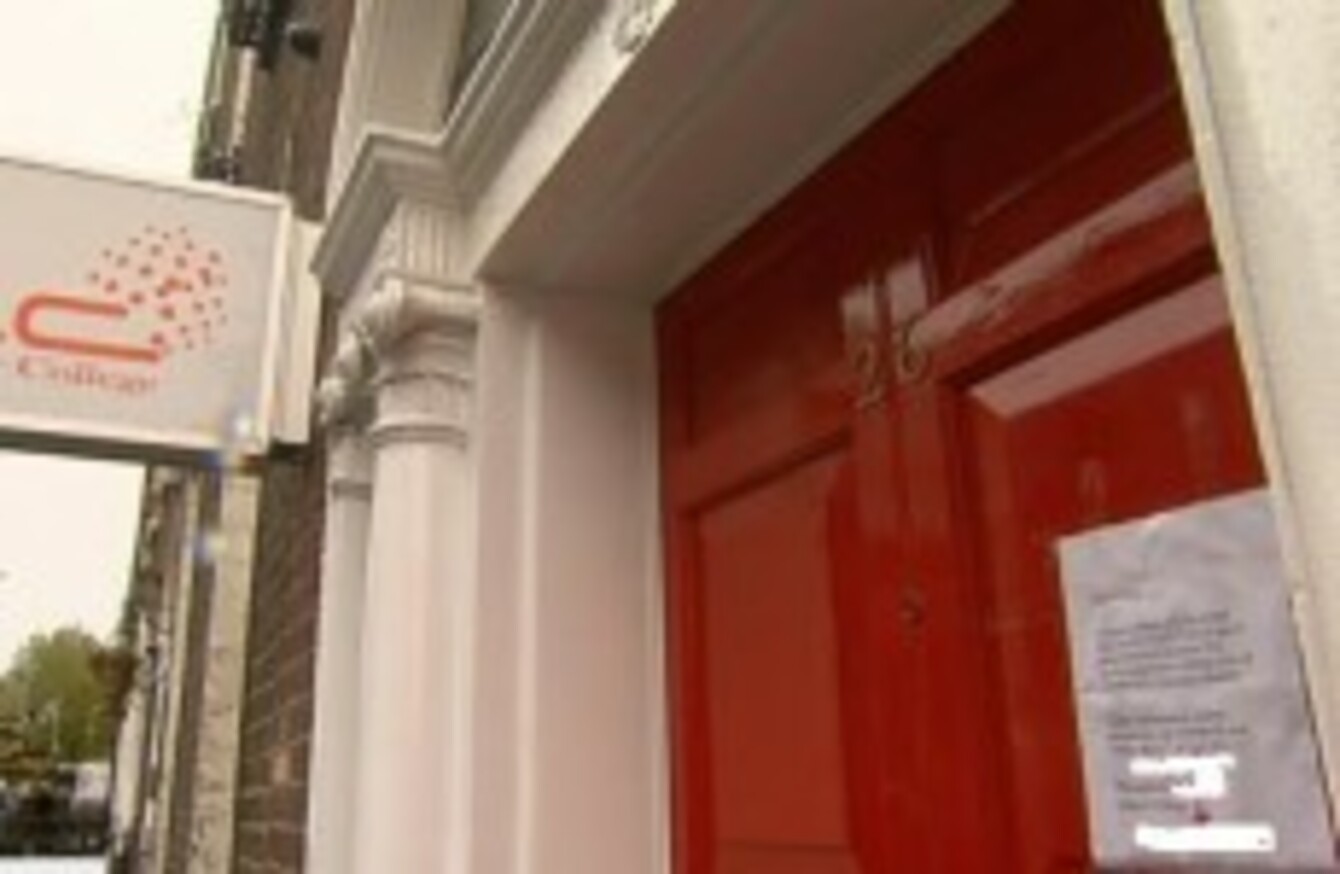 Leinster College Dublin
Image: RTE News/Screengrab
Leinster College Dublin
Image: RTE News/Screengrab
STUDENTS OF LEINSTER College language school in Dublin turned up for classes today to see a notice pinned on the door saying the school would be closed over the next two weeks.
The sudden closure has shocked both students and staff, with SIPTU stating that they are "concerned" for the employees.
The notice on both the door of the college as well as on their website states that the closure is "due to a weak financial situation".
The managing director of the college could not be reached for comment. SIPTU state they could not be contact him despite repeated attempts today.
SIPTU has  has called an emergency meeting this Saturday with staff of language schools in response to growing uncertainty in the sector, meanwhile those affected by the Leinster College closure are planning a protest on Harcourt Street this Thursday.