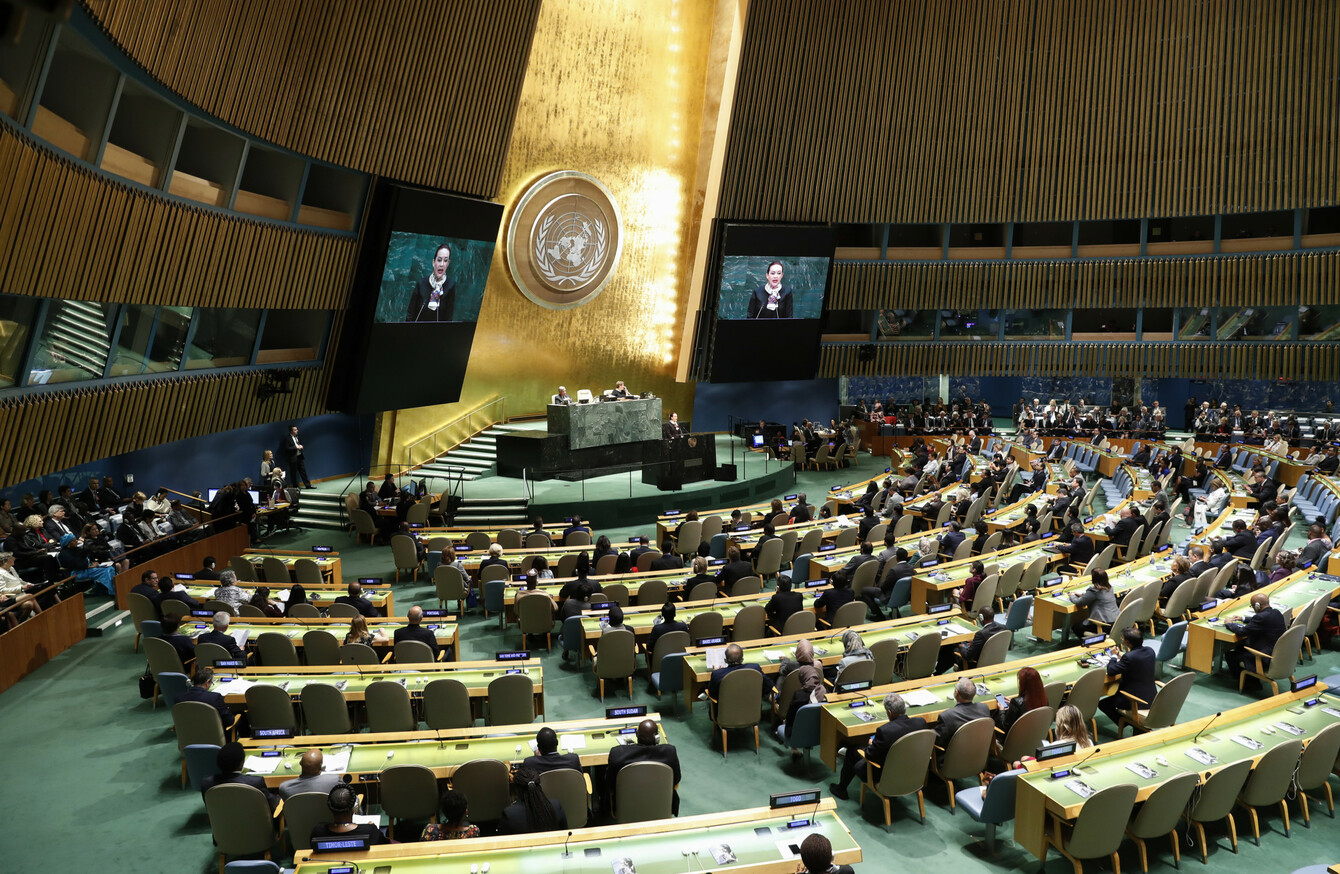 The UN General Assembly
Image: Xinhua News Agency/PA Images
The UN General Assembly
Image: Xinhua News Agency/PA Images
LEO VARADKAR WILL today make a speech at the UN's Nelson Mandela Peace Summit to mark the 100 anniversary of the birth of the South African leader. 
The Taoiseach will deliver a statement in the General Assembly hall and is expected to reference the peace in the North as an example of what can be achieved through dialogue. 
Speaking in advance of the Summit, the Taoiseach said: "I'm looking forward to returning to the United Nations this week to participate in the Nelson Mandela peace summit. This event marks an important opportunity to reflect on Mandela's legacy. It's not only a celebration of his life, but also a moment for the global community to see how Mandela's commitment to peace, reconciliation and human rights, can help us to meet the challenges we face today." 
The Taoiseach and Tánaiste Simon Coveney will hold meetings with counterparts from around the world as Ireland's campaign for election to the UN Security Council for the 2021-2022 term.
The Taoiseach and Tánaiste will highlight Ireland's long standing commitment to the UN, including Irish participation in UN peacekeeping operations. This year marks 60 years of unbroken UN peacekeeping service by Irish men and women. 
During his visit, the Tánaiste will speak to the United Nations General Assembly, emphasising the importance of multilateralism in meeting the many challenges facing the world today.