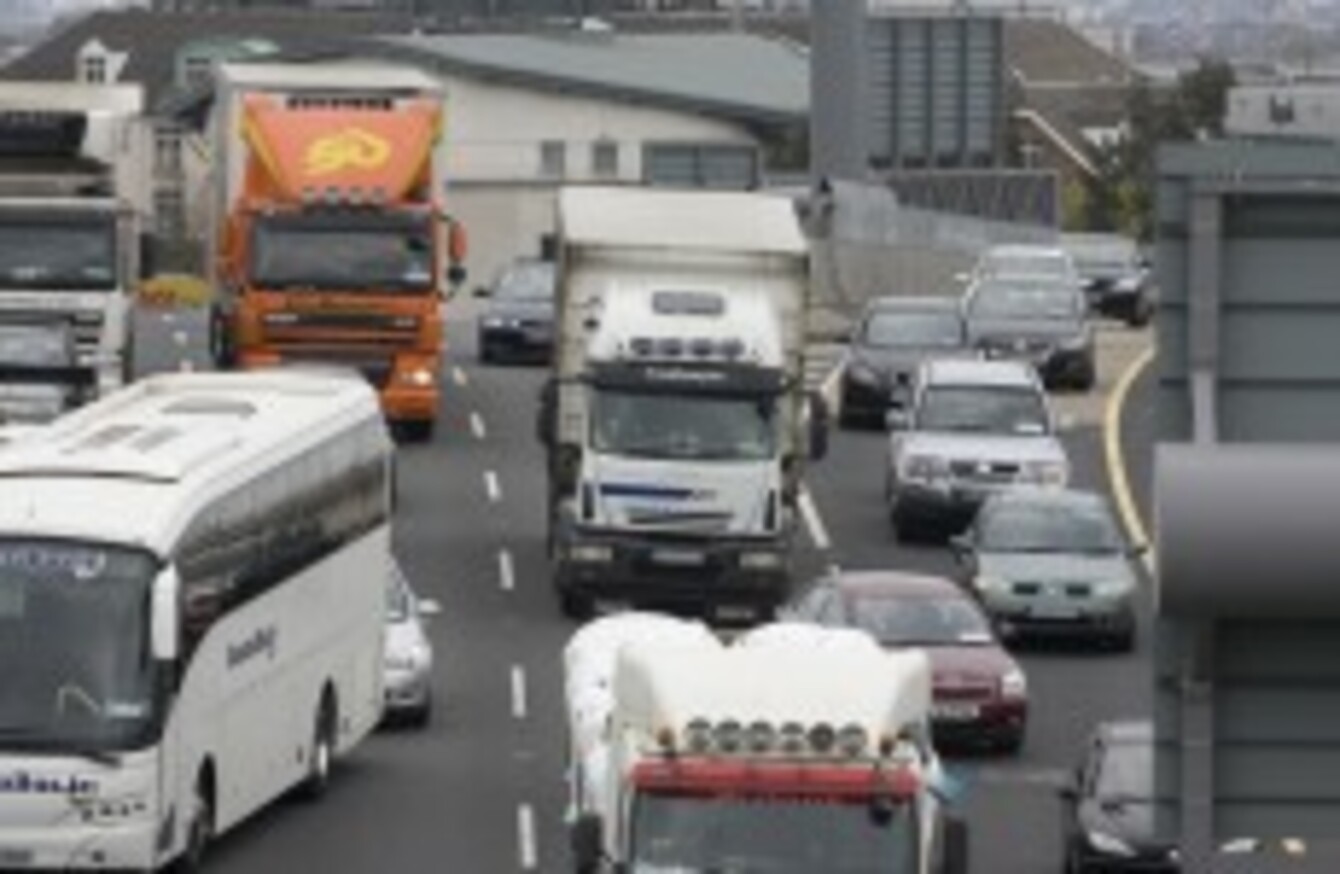 Image: Eamonn Farrell/Photocall Ireland
Image: Eamonn Farrell/Photocall Ireland
MOTORWAYS COULD BE free to use for heavy goods vehicles for the month of November as the Government tries to accurately assess the levels of toll avoidance in Ireland.
The National Roads Authority has written to operators of public-private partnership toll roads outlining the plan, which would see the Government foot the bill for around €3 million worth of expected tolls.
Transport minister Leo Varadkar said that the move would help increase the usage of some parts of Ireland's €12 billion motorway network. Currently, four of the country's tolled roads make losses; the M3, the Limerick Tunnel, the M6 and the N25 Waterford bypass.  HGVs pay €3.50 on the M3, but €6 in the Limerick Tunnel.
"I want to find out if trucks will start using our motorways more often if we change the current tolling regime," said the Transport Minister.
The M50 and East-Link will both be excluded from the plan.
Tom Wilson of the Freight Transport Association of Ireland said that he hoped hauliers would take advantage of the scheme.
"We strongly believe that freight operators should see significant cost savings and benefits, such as cutting journey times, reductions in fuel, vehicle wear and tear, driver's wages and improved delivery times.
"All this would lead to better customer satisfaction and we think it makes perfect sense for freight operators to take advantage of it."