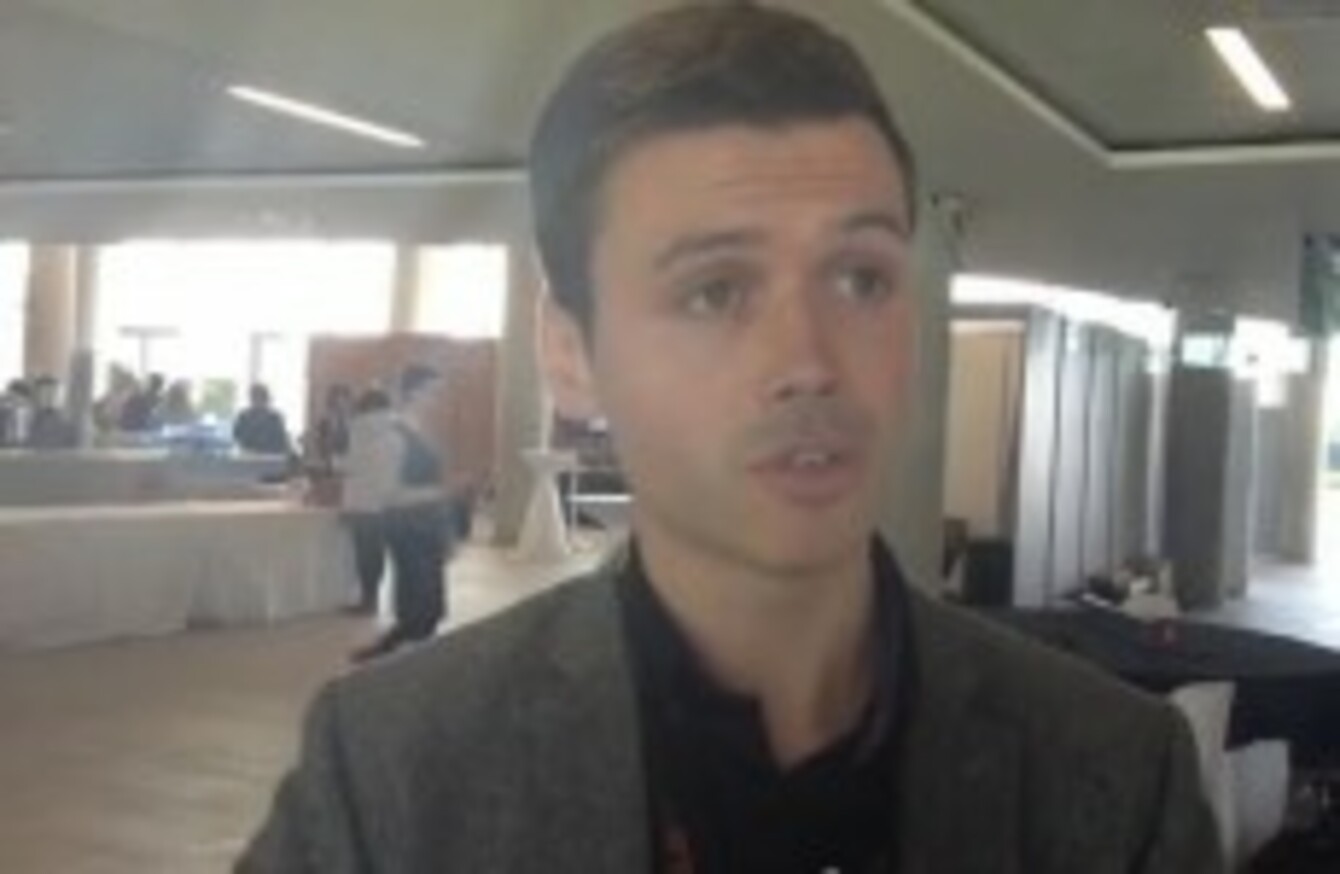 Liam Lennon
Image: Screengrab
Liam Lennon
Image: Screengrab
STARTING A BUSINESS in Ireland these days is tough, of that there is no doubt.
A decline in consumer spending, stubborn rental rates and a lack of credit for many businesses is making would-be entrepreneurs hesitant to enter the market.
Liam Lennon did just that in 2010, when he and his wife Sarah started Juicers Ireland, an online company that sells, you guessed it, fruit juicers.
Irish people are sometimes a little wary of what we might see as luxury (or notiony) consumer electronics, but Liam says that Irish people are positive about the site and the health products sold on it.
In fact, Liam was invited to speak at this years DMX Dublin digital marketing conference about building a viable digital business.
"Our customers are very supportive of the business. People really like to  buy from an Irish company, so the fact that we're Irish-owned and operated has worked very well for us."
Liam comes from an e-commerce background, but says that juicers were picked because of his passion for health and fitness. The website offers entry-level juicers from around €40 up to deluxe €400 models.
Liam says that he feels Irish people are starting to become more comfortable with online shopping.
"The health and wellbeing sector is continuing to grow.
"I think in the last 3 or 4 years, Irish people have become very well educated about shopping online."
He says that he hopes to add products and websites to the company in the coming year, saying that the first four years have proved extremely successful.