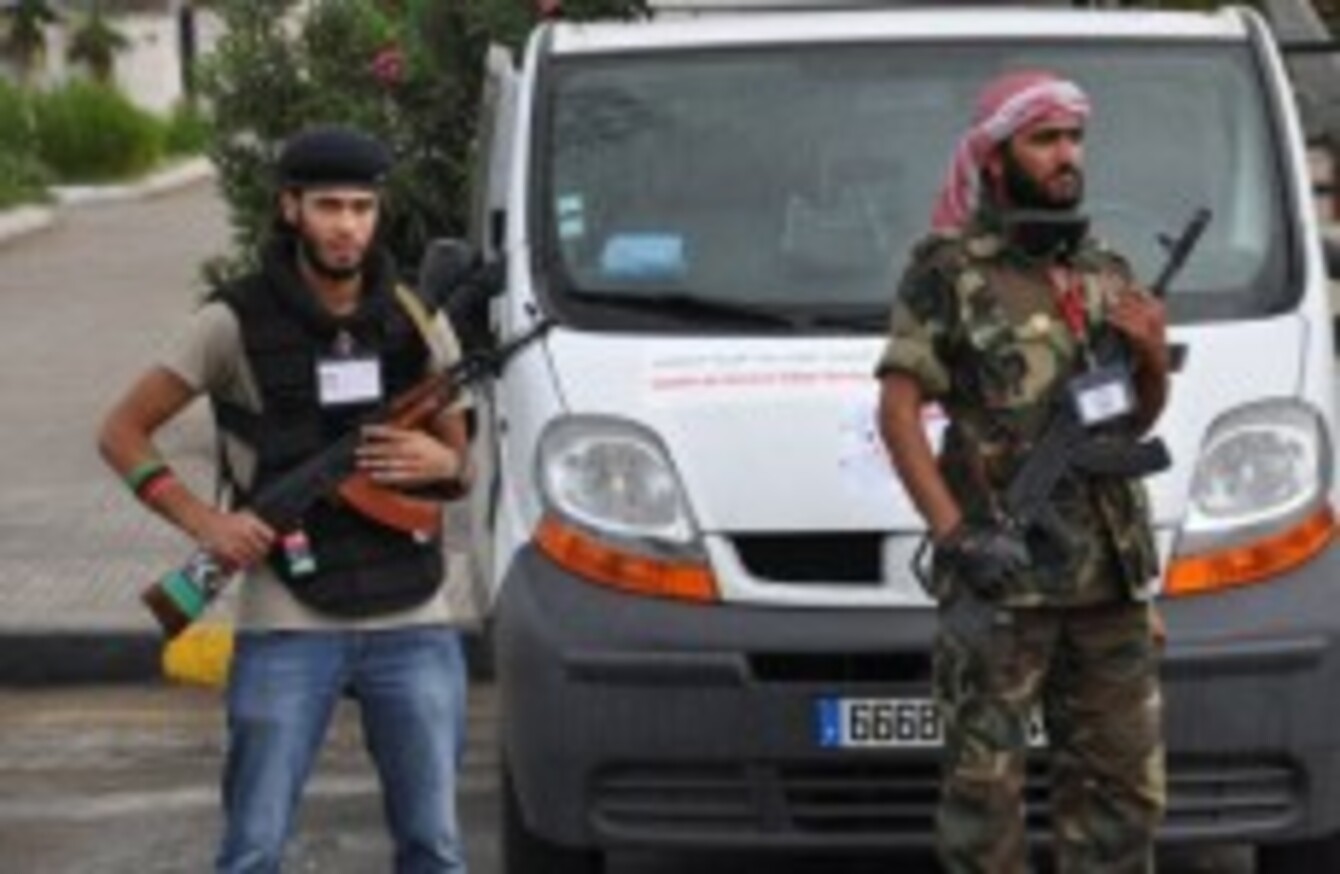 Image: Kyodo/PA Image
Image: Kyodo/PA Image
LIBYA'S NATIONAL Transition Council has announced a new cabinet and promised to step down after the country is fully secured from Gaddafi loyalists.
The push to seize control Gaddafi's home town of Sirte continues.
Weeks of political infighting had held up efforts to form a new post-Gaddafi government. NTC leader Mustafa Abdul-Jalil and de facto prime minister Mahmoud Jibril said today that they would remain in their posts until Sirte is taken, but pledged they would not participate in any future government "in any way".
Reuters reports that fighting in Sirte has prevented a Red Cross convoy from distributing aid in the besieged town. The organisation says it was forced to turn away after being fired on by forces loyal to the interim government. Aid agencies have been calling for support and humanitarian assistance for the civilians trapped inside Sirte.
Meanwhile, Gaddafi's son Al-Saadi has criticised Interpol's decision to add him to its most-wanted list. Currently under house arrest in Niger, Al-Saadi denies allegations of corruption and intimidation.
- Additional reporting by the AP