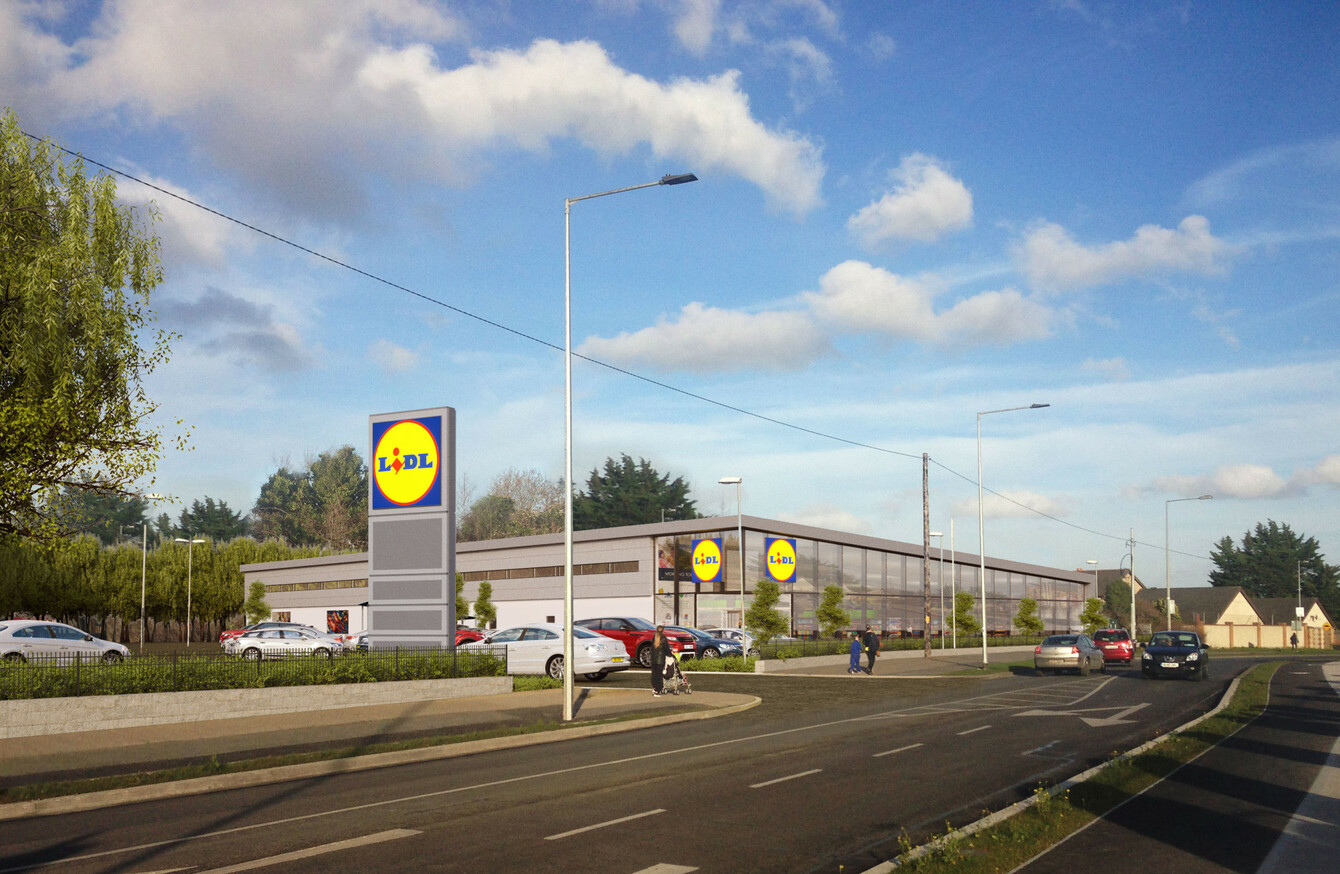 A computer-generated image of the new Fortunestown Lane store
Image: Lidl
A computer-generated image of the new Fortunestown Lane store
Image: Lidl
LIDL HAS CONFIRMED that it will commence the rebuilding of its Fortunestown Lane store in Tallaght in the coming weeks, following the incident on the premises on Friday 2 March.
A number of garda units were deployed to the premises on 2 March following reports of burglary and thefts of vehicles in the Fortunestown Lane area of Tallaght.
Gardaí said "substantial damage" was caused to the supermarket and further damage to another premises in Jobstown.
Eight men between the ages of 24 and 47 have been charged with various offences including theft, burglary and trespassing, arising from the incident on 2 March.
In a statement this afternoon, Lidl said the building of the new store will commence in the coming weeks, with the new store planned to be open by late summer.
"We have been blown away by the level of support received from our loyal customer base in the Fortunestown area over the past few weeks," the statement said.
"We recognise that our service and store team have been greatly missed by the local community over the past few weeks and the team look forward to welcoming back our loyal customers once the rebuild is complete."
Previous plans
It is understood Lidl Ireland had applied to South Dublin County Council for planning permission for the redevelopment of the store on 22 February 2017.
The application proposed the demolition of the existing single-storey building in order to make way for the construction of a two-storey mono-pitch licenced food store.
It also proposed the redevelopment and extension of the existing car park to provide an extra 145 car parking spaces.
Lidl last week said the proposed redevelopment was under review following the incident that took place at the store last week.
Lidl also confirmed that all 30 staff members at the Fortunestown shop would be redeployed to other stores in the area.