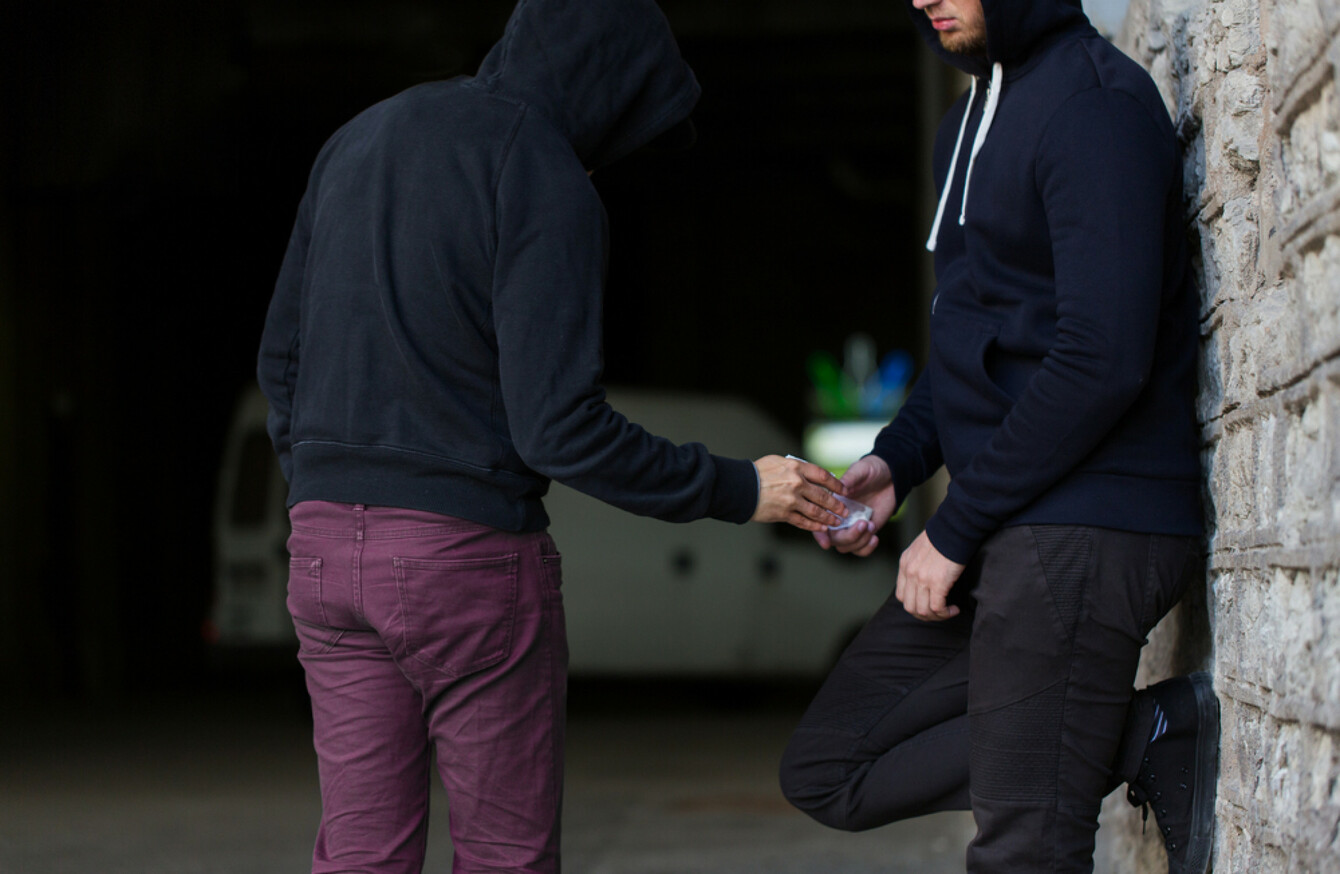 Image: Shutterstock/Syda Productions
Image: Shutterstock/Syda Productions
GARDAÍ INVESTIGATING A Lithuanian crime gang based in Dublin's north inner city now believe that a new crew of young and vulnerable migrants are being used in the capital's drug trade following a crackdown earlier this year. 
Most gardaí involved in Dublin's various drug units knew most of the street dealers by name or to see. But in recent weeks, officers have noticed that a new batch of potentially-trafficked youngsters installed in the same areas.
Now, gardaí in Dublin believe that those who once dealt across Dublin have now been moved to another part of the country – such is the gang's way of operating.
Its modus operandi for using new members is to promise young and poor people from Eastern Europe that they will get legitimate jobs when they arrive into Ireland. But when they do get here, their passports are taken from them and they are forced into either the drug trade.
The trafficked people are used as disposable pawns by the gang. If they are arrested for possession with intent to supply, they are usually given bail as it would be their first offence in Ireland. The surety is paid by gang cash and then the young indentured drug dealer is moved to another location where he is once again forced to sell drugs. The dealers are given around €2 for every bag they sell.
In recent months, efforts to place a stranglehold on the gang resulted in a number of significant seizures.
The CAB has been doing its part as well. In August of this year, the bureau managed to seize a quantity of financial documents, electronic storage devices and mobile telephones.
These electronic devices have allowed gardaí a view inside the criminal enterprise. The raid along with the information garnered forced the gang to redistribute its trafficked workforce, gardaí believe. 
Sources familiar with the gang's operation have told TheJournal.ie that while there are new faces on Dublin's streets, they are still as active as ever. Many of the young men have already been arrested and charged with drugs offences but have since been released. 
The open drug-dealing has seen a crime spike in the north inner city. 
The local impact
Sinn Féin's Janice Boylan, who lives in the Phibsborough area, said that drug crime and anti-social behaviour are things she sees every single day. 
She told TheJournal.ie: "What we've seen now is an increase in crime in the area. The numbers have increased because there's no visibility out there. Not as many gardaí are being able to stop and search people they suspect of being involved in criminal activity. 
"We were told at a recent council meeting that there's an extra 40 gardaí coming in to the area but we're not feeling the benefit at all. These new gardaí need to gain confidence before they go out there. It's obviously a very intimidating job to start off in. 
"I live here. I see people outside clinics or begging outside shops, drinking in public, causing trouble in parks. It's unworkable – families have been calling me saying there is nowhere to bring their young family because the parks are just too dangerous."
A new action plan has been put into place to target low-level dealing in the area, according to sources. But there is also a plan at national level to dismantle the Lithuanian gang's hold in the country. This includes CAB raids as well as intelligence gathering by national garda crime units.