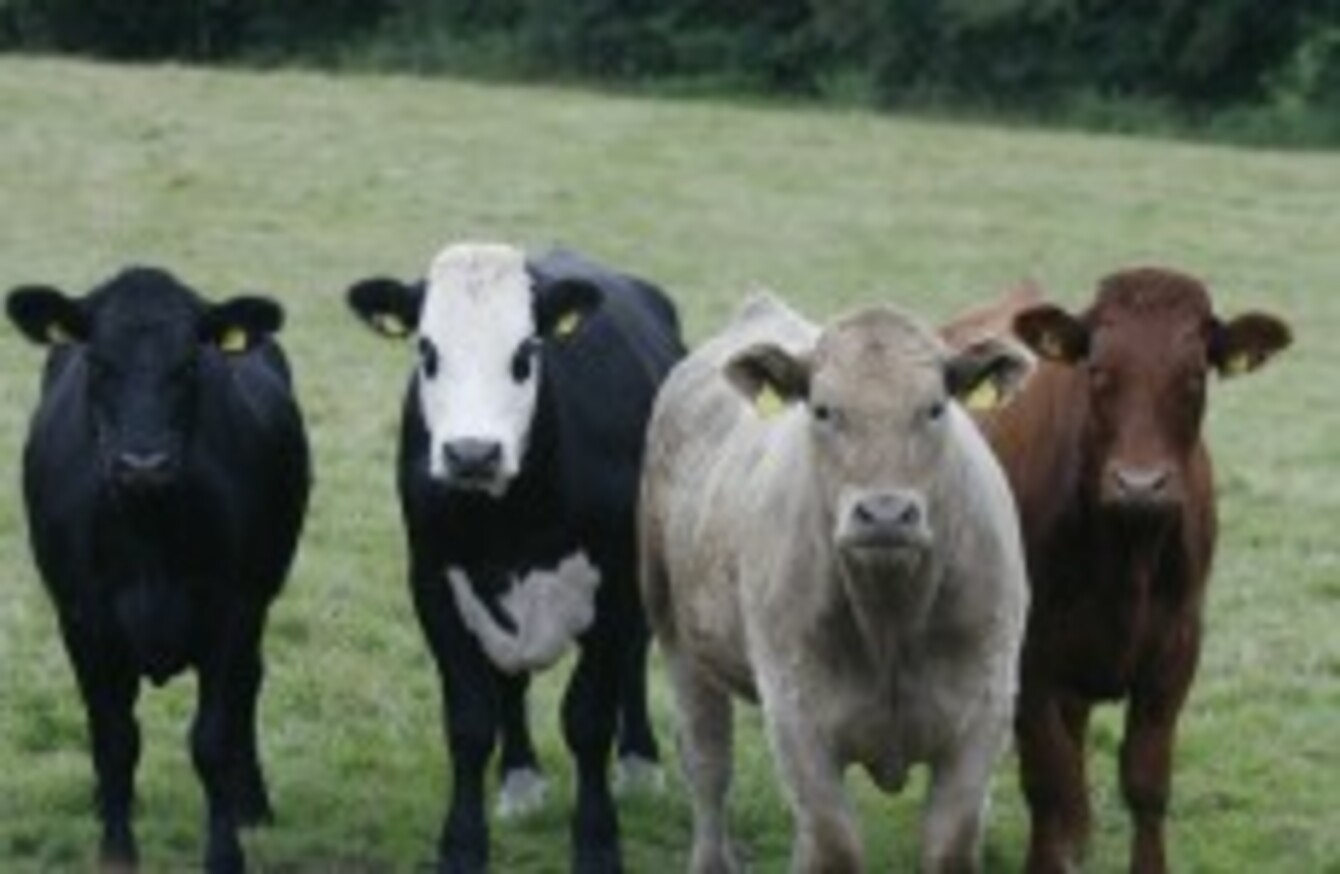 Image: Mark Stedman/Photocall Ireland
Image: Mark Stedman/Photocall Ireland
AN ANIMAL WELFARE group has expressed concern about a plan to export another batch of cattle from Ireland to Libya this week.
The organisation, Compassion in World Farming, has conducted investigations into slaughtering in a number of countries in North Africa and the Middle-East, where many European farm animals are sent, and are exposed to what would be considered serious breaches of EU animal welfare law.
They have been calling on EU countries to desist from exporting live animals to countries that do not fall under the remit of the EU, to protect animals from what they describe as "hellish" deaths.
Brutal
Pru Elliott, campaign officer with Compassion, told TheJournal.ie this week that animals who are sent to this part of the world often experience "brutal treatment" and "slow protracted deaths".
When EU animals are exported for slaughter they face being tied up, beaten, having their tails snapped, being dragged by their limbs or even eye sockets and nostrils, shot at, stabbed and having their throats hacked at multiple times to kill them.
A video of an investigation in the Middle East last year shows some incredibly cruel practices used by those working in slaughter houses, which we should warn you, may be very upsetting to watch.
Elliott said that although Compassion has not been able to get investigators into Libya due to the obvious danger, conditions in the video are mirrored across the region, and once Irish farm animals board a ship, the treatment they receive is out of the hands of the Irish government.
Already this year, more than 14,000 cattle have been sent to Libya.
Past safety concerns
The ship involved is called Express 1, and has previously transported animals from Ireland as it is one of the vessels approved by the Department of Agriculture. It will arrive in Waterford this evening.
Earlier this year, Express 1 was detained by the UK coastguard over a number of safety and welfare concerns. Grounds for detection included inoperative fire detection and resisting systems and a lack of fire training among workers. It was noted that electrical devices were unsafe and that the vessel was dirty.
Following emergency training for staff and repairs to the vessel to ensure it was up to scratch, it was released by UK authorities in March.
Agriculture Minister Simon Coveney has always maintained that his department enforces a strict system of transport rules. In correspondence with Compassion earlier this year regarding the transport of cattle on Express 1, the department said the vessel will be subjected to any necessary inspections by the Port Authorities here when it arrives and veterinary officials will make preloading checks to ensure safe conditions for the animals.