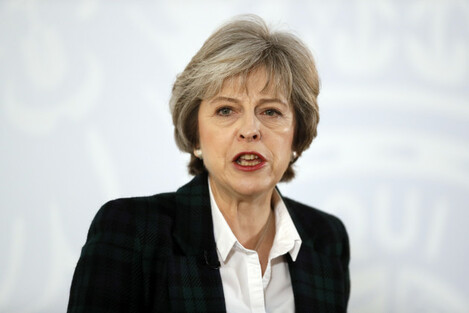 Source: Kirsty Wigglesworth
IT'S A DAY that has been coming for months.
This morning, UK Prime Minister Theresa May finally outlined just exactly how she plans to extract the UK from the EU following last year's Brexit referendum. Sort of. Kinda.
That May was seeking a so-called 'hard' Brexit – ie one which would see Britain exit the single market amongst other things – was no secret. But just how hard a hard Brexit are we talking? And when will it happen?
Here's how it all went down.