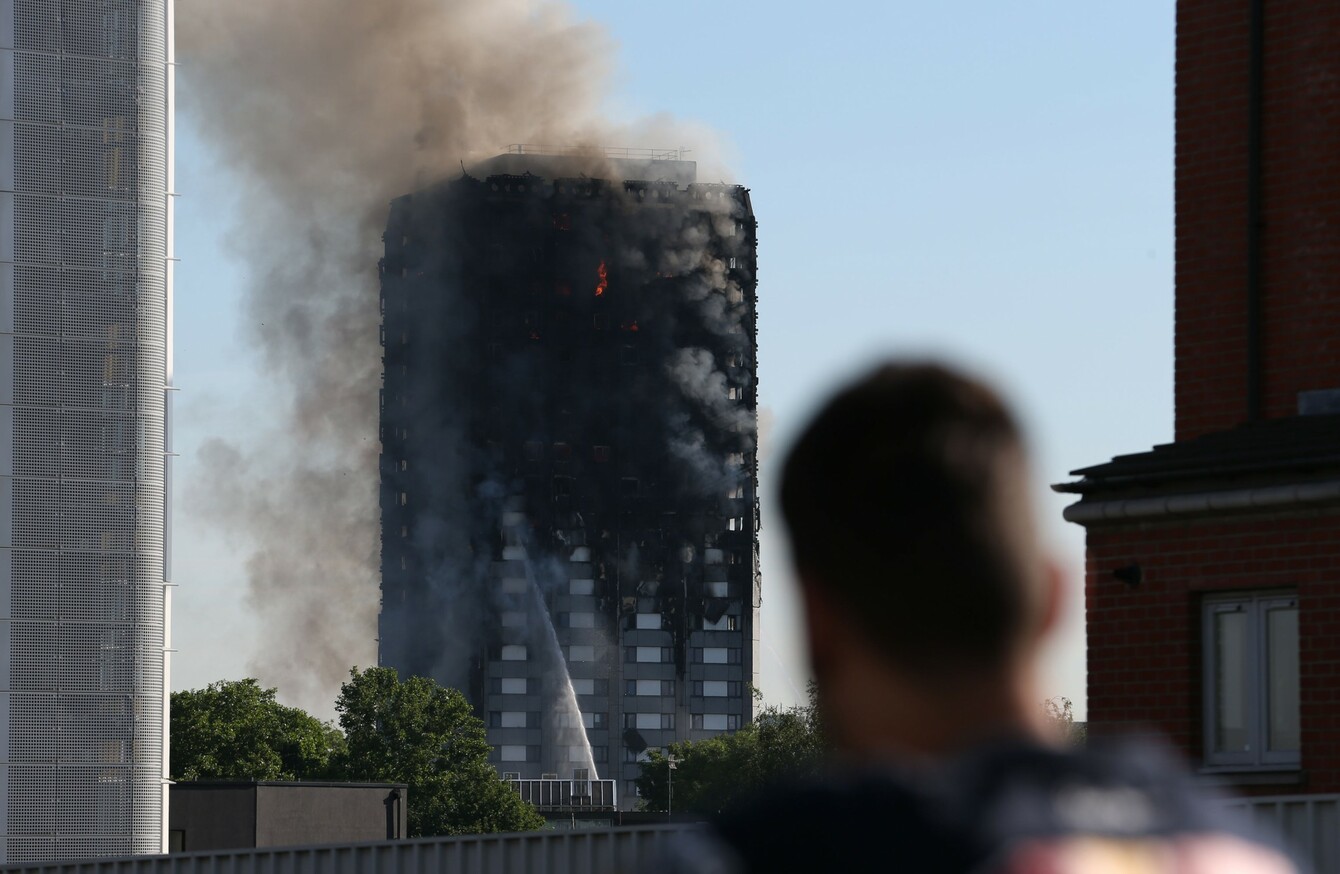 Image: Stevenn_Paston
Image: Stevenn_Paston
RESIDENTS AT GRENFELL Tower, the London tower block which caught fire today claiming multiple lives, warned of fire safety concerns just months ago.
In a blog post in November, members of the Grenfell Action Group criticised their landlord – Kensington and Chelsea Tenant Management Office (KCTMO) – for what they perceived was a lack of action on fire safety.
The blog post says the action group "firmly believe that only a catastrophic event will expose the ineptitude and incompetence of our landlord".
"Unfortunately, the Grenfell Action Group have reached the conclusion that only an incident that results in serious loss of life of KCTMO residents will allow the external scrutiny to occur that will shine a light on the practices that characterise the malign governance of this non-functioning organisation.
It is our conviction that a serious fire in a tower block or similar high density residential property is the most likely reason that those who wield power at the KCTMO will be found out and brought to justice.
The blog post says that in 2013, residents experienced a series of power surges which were later put down to faulty wiring. In that case, major disaster was avoided.
It adds that residents have been raising the issue of fire safety since at least 2013.
The post closes with a prescient and tragic prediction:
"The Grenfell Action Group predict that it won't be long before the words of this blog come back to haunt the KCTMO management and we will do everything in our power to ensure that those in authority know how long and how appallingly our landlord has ignored their responsibility to ensure the heath and safety of their tenants and leaseholders. They can't say that they haven't been warned."
London Fire Brigade has confirmed that a number of people have died in the fire, which broke out overnight. KCTMO have yet to comment on the blaze at the tower, which was undergoing a £9.7 million regeneration.