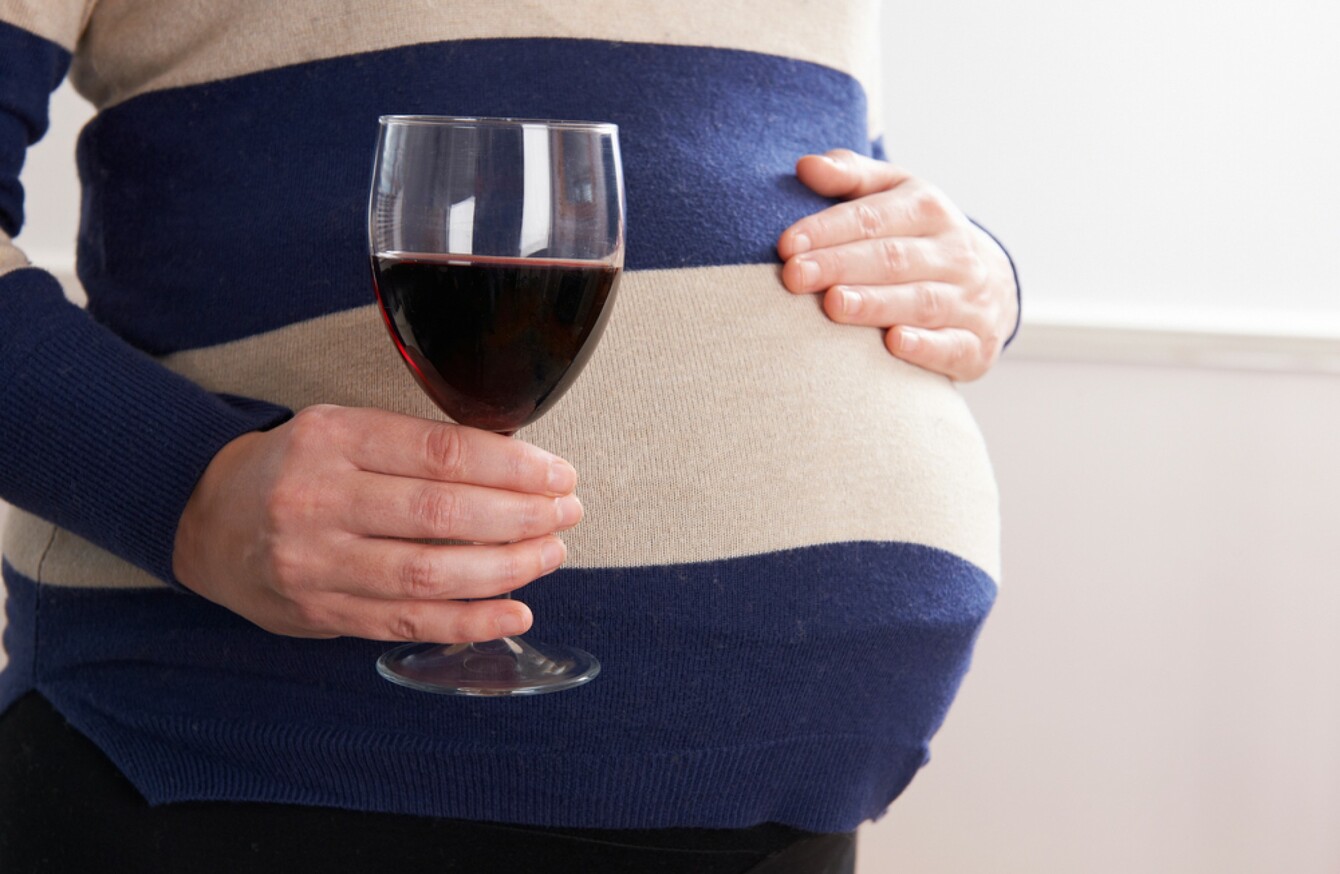 Image: Shutterstock/SpeedKingz
Image: Shutterstock/SpeedKingz
WOMEN ARE BEING made feel worried and anxious because of overly precautionary guidelines around drinking in pregnancy, according to experts.
Academics and women's advocates say low levels of alcohol consumption during pregnancy have not been shown to cause harm.
Women are currently being advised that light alcohol consumption can cause stunted growth, learning and behavioural difficulties or increase the risk of premature birth.
However experts say telling women that small quantities of alcohol in pregnancy can cause irreparable damage to a developing foetus has no basis in evidence and can cause needless anxiety.
The British Pregnancy Advisory Service, maternal rights campaign group Birthrights and academics specialising in parenting are attending a conference which will discuss the issue today.
Director of External Affairs at the British Pregnancy Advisory Service Clare Murphy said, "We need to think hard about how risk is communicated to women on issues relating to pregnancy.
There can be real consequences to overstating evidence, or implying certainty when there isn't any. Doing so can cause women needless anxiety and alarm – sometimes to the point that they consider ending an unplanned but not unwanted pregnancy because of fears they have caused irreparable harm.
"But just as importantly, it assumes women cannot be trusted to understand risk, and when it comes to alcohol, the difference between low and heavy consumption. Women don't stop being people with the capacity and the right to make their own informed choices just because they are pregnant."
'Overtly precautionary'
Last year UK guidelines on drinking during pregnancy changed from women being told not drink more that 1 or 2 units of alcohol once or twice a week to simply avoid alcohol altogether for the duration of their pregnancy.
There were concerns that the previous guidance "may have been read as implying a recommendation to drink alcohol at low levels during pregnancy, which was not the intention".
Director of the Centre for Parenting Culture Studies at the University of Kent Ellie Lee said, "Official advice about drinking in pregnancy has gone down an overtly precautionary route.
Evidence that suggests the odd drink, or even more than that, has no impact on child outcomes is interpreted as 'insufficiently robust' and any level of drinking is now associated with 'possible harm'.
The BPAS also stated that while consistently heavy drinking during pregnancy can result in foetal alcohol syndrome, there is also no robust evidence that isolated episodes of binge drinking cause long term damage.
So women who have drunk in this way before confirming a pregnancy are unlikely to have caused their baby harm.
Senior Lecturer in Sociology at Canterbury Christ Church University Jennie Bristow said, "There is so much advice to pregnant women about how they should behave – but we need to talk about the negative effects of some of this advice. Does it simply make for healthier pregnancies, or is it scaring women about their bodies and their babies?
"Promoting fear is not a good way to care for pregnant women, and the conference aims to discuss how we might find a better balance."