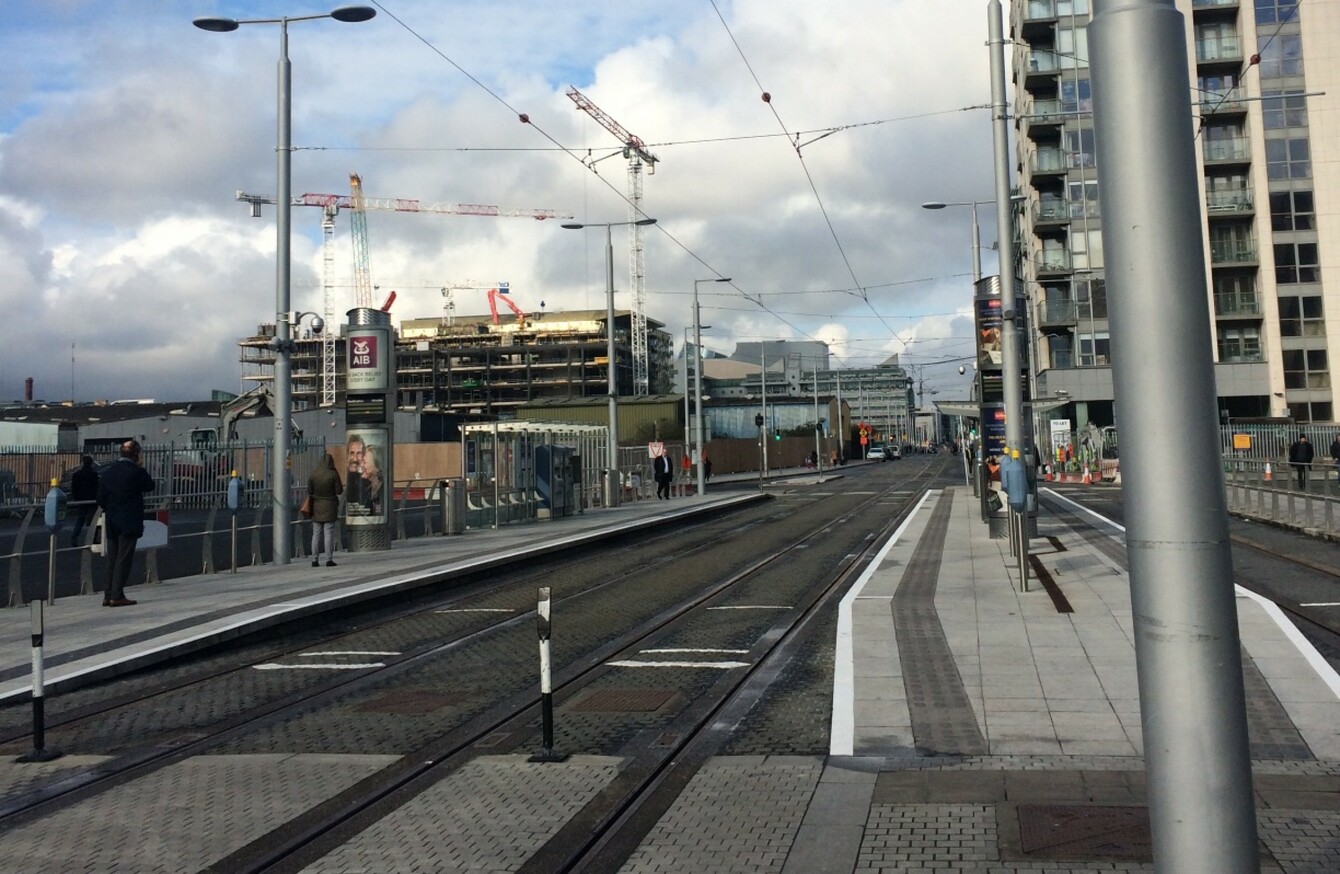 Empty tracks this morning on the Luas red line.
Image: Christina Finn
Empty tracks this morning on the Luas red line.
Image: Christina Finn
THE LUAS WAS delayed today after a man pulled the emergency stop lever, bringing the tram to a halt and causing a number of passengers to fall over.
Gardaí and emergency services attended the scene and the man was arrested.
The incident happened close at the Goldenbridge stop on Luas Red Line at about 8.15am this morning.
A Garda spokesperson confirmed that the Luas had been delayed and a man had been arrested following a public order incident.
Sources confirmed that the man had pulled the emergency lever on the Luas, causing the tram to jerk to a halt and some passengers to fall to the floor.
One passenger who was on the Luas at the time told TheJournal.ie a number of people were injured following the incident.
The passenger said that the man had been talking loudly on the Luas before saying, "I have to do what I have to do" and pulling the emergency lever.
Gardaí and emergency services were called and the man waited at the scene. He attempted to board another Luas and re-boarded the stalled Luas, the passenger said.
They said that people were shaken following the incident and two people had "been badly injured" with ambulances called.
Gardaí said that one person had received minor injuries in the incident, but no one had to be hospitalised as a result.
The Luas is back running now, however delays will remain for about one hour until services regulate back to normal.
The man is currently being detained at Sundrive Garda Station.
TheJournal.ie has contacted Luas operator Transdev for comment.