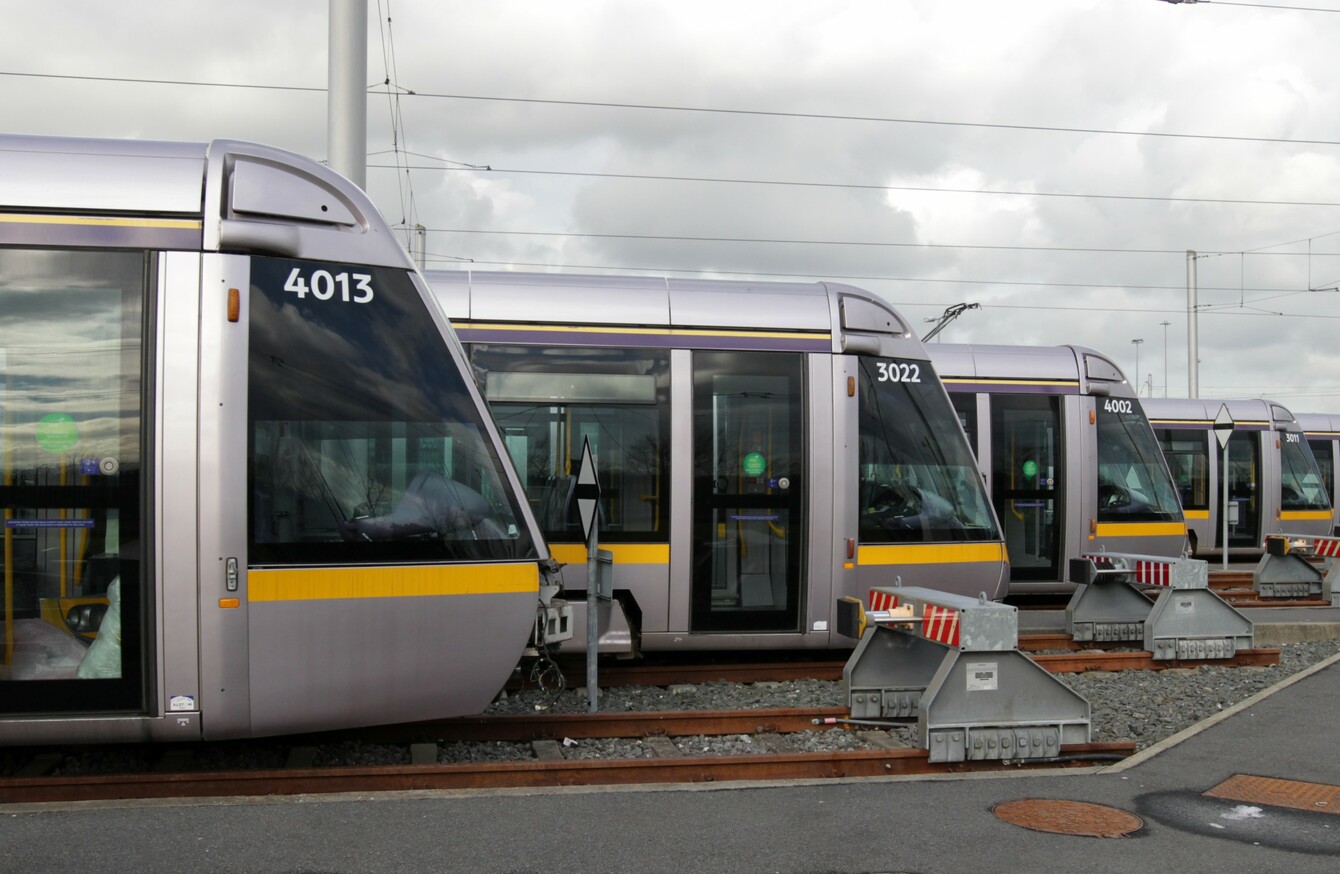 Image: Mark Stedman
Image: Mark Stedman
A NEW TRANSPORT plan for Dublin has been approved by the Transport Minister.
The National Transport Authority's Greater Dublin Area Transport Strategy 2016 – 2035 has now been laid before the Houses of the Oireachtas.
The plan includes €10 billion of capital spending which includes expansion of Luas lines.
It appraises the merits of six travel corridors and concludes that:
Swords and north Dublin will get the €2.4 billion Metro North, new bus corridors,  two high-capacity rail lines on the Drogheda line and updates to the distributor roads in Swords and Donabate. The intersection at Clarehall will also be addressed. 
Navan will not get a commuter rail line as the NTA doesn't feel the demand is there. It will, however get a bus hub.
Blanchardstown will get a DART service as the Maynooth line is electrified and level crossings are removed. The town will also get a Bus Rapid Transit (BRT) line and upgrades to the N3.
Finglas will get the Luas, as the cross-city line is extended north. This will lead to a park and ride at the N2/M50.
DART services will be extended to Hazelhatch, serving Lucan and Cherry Orchard.
Lucan will also get a new Luas line, along with Ballyfermot.
Clondalkin will get radial bus corridors as a Luas extension is not seen as feasible.
Tallaght will get a BRT.
The M7 as far as Newbridge will be widened and reconfigured.
Sallins will be bypassed.
Rathfarnham will get a BRT.
Two new roads will be built on the N81 corridor – with a link road from Oldcourt Road to Kiltipper Road.
The Luas Green line will be upgraded to Metro standard and extended to Bray.
Anne Graham, CEO of the National Transport Authority said it is the first time a map has been set down.
We are delighted that the Transport Strategy for the nation's Capital Region has been approved by the Minister.
"This is the first time that a strategic map of transport planning for the decades ahead has been set down on a statutory basis – it gives a firm basis to all agencies involved in planning for the future development of this region."