WHAT'S THE STORY?
1. THE Boko Haram group which kidnapped over 250 Nigerian schoolgirls on 14 April has released a new video, which appears to show some of the abducted girls. The group has listed some of its demands for the release of the girls:
Source: AFP via Twitter
2. THE National Board for Safeguarding Children in the Catholic Church in Ireland are publishing their fifth review of dioceses around the country. The full reports will be online here at 1.30pm but there are a number of recommendations emerging – including that a proper policy for 'whistleblowers' on abuse be set up.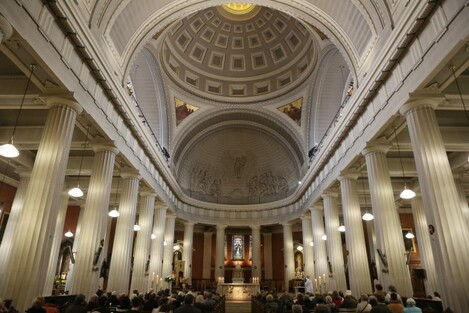 Source: Sam Boal/Photocall Ireland
3. "THE Trump circus in town": that's the verdict of our man in Clare, Daragh Brophy, who has been watching the red carpet unfurl and the girls in red play harp (yes, really) as Donald Trump's private jet landed in Shannon today to launch his nearby golf course and hotel investment:
Source: Video TheJournal.ie/YouTube
4. A MAN has been arrested in relation to that viable device - explosives stuffed into a beer keg – found in a car at Finnstown House hotel in Lucan, Dublin yesteday. Our thoughts are with the newlyweds whose wedding reception was ruined as the hotel had to be evacuated – they were only allowed back in at 5am this morning.

Source: Google Maps
5. THE average rent in Dublin is now €1,289 – but rents also increased in every county in Leinster and Munster in the first quarter of 2014, compared to the same time last year. View image below in larger version here.
Source: Daft.ie
6. WELL, this was ill-advised. This man, reportedly worse for the wear, had to be rescued/coaxed from the top of the Sydney Opera House yesterday. They have no idea how he managed to climb up there.
Source: AssociatedPress/YouTube
Get our daily news round up