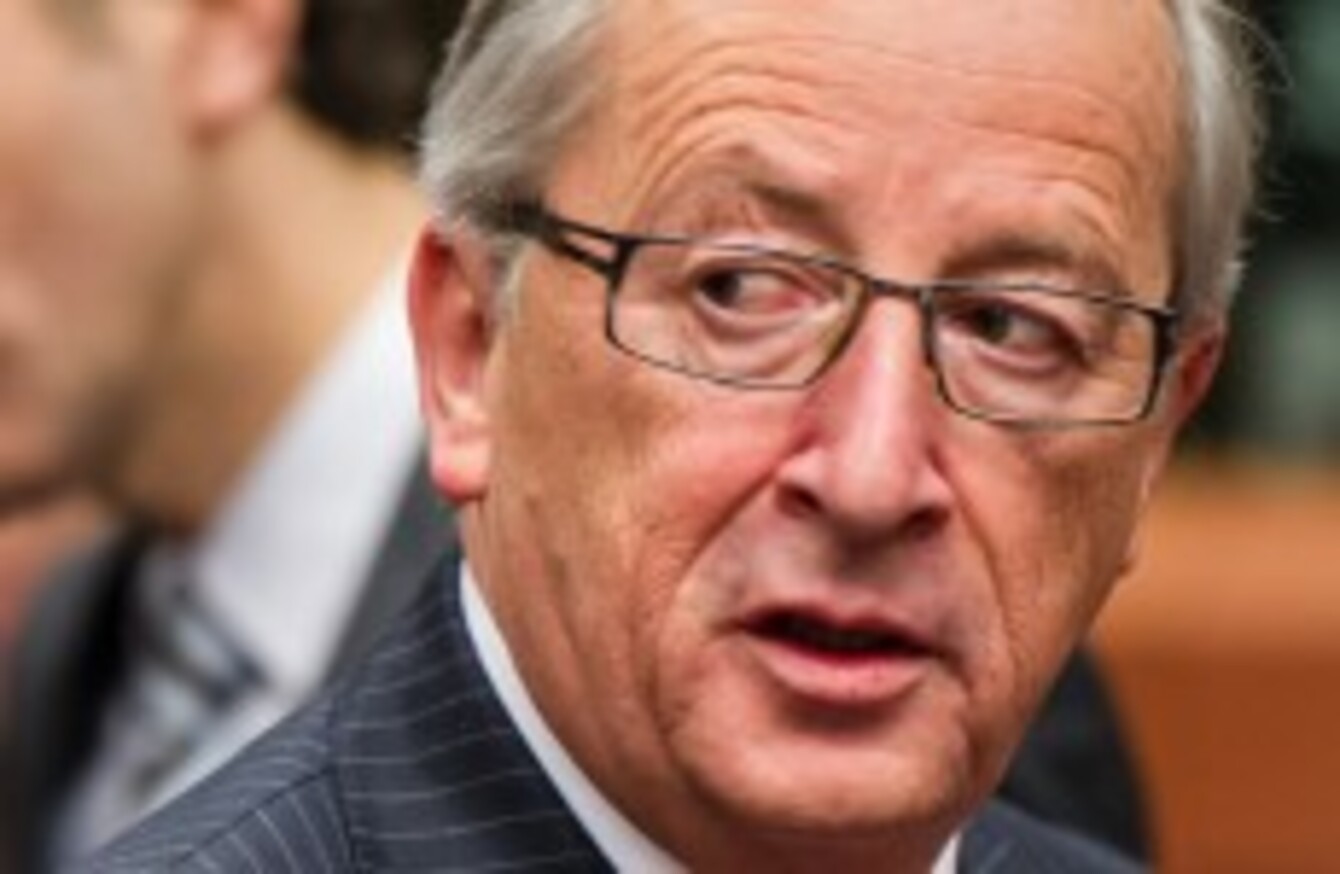 Jean-Claude Juncker
Image: AP/Press Association Images
Jean-Claude Juncker
Image: AP/Press Association Images
A FRENCHMAN CHARGED over leaking documents that revealed secret tax avoidance deals between Luxembourg and multinational companies has said he believes he is not the only whistleblower in the scandal.
"I am just one element in a larger movement," 28-year-old Antoine Deltour told the Liberation newspaper, in his first public comments on the controversy.
Deltour, a former employee of auditing firm PriceWaterhouseCoopers (PwC), was on Friday charged with theft, money-laundering and exposing trade secrets before being released by a judge in Luxembourg.
The so-called "LuxLeaks" scandal has exposed deals that saved some of the world's largest companies, including Apple, IKEA and Pepsi, billions of dollars in taxes while Jean-Claude Juncker — the new president of the European Commission — was the country's prime minister.
No confidence
Juncker survived a vote of no confidence over the scandal late last month.
The suspect was charged following a complaint in June 2012 by PwC Luxembourg, which discovered documents had been stolen from the company following a report on tax avoidance by the television channel France 2 a month earlier.
PwC accuses Deltour of making copies of confidential data when he left the firm in 2010.
The scandal did not really erupt until last month when newspapers pored over 28,000 pages of documents obtained by the International Consortium of Investigative Journalists (ICIJ), revealing the full scale of the tax breaks won by 340 companies.
"On the eve of a departure, one naturally looks to capitalise on one's professional experience," Deltour was quoted as saying.
I copied training documents, but while searching the PwC database, I also came across these famous tax rulings. Without any particular intention or precise plan, I copied these also because I was appalled by their content.
He said he did not come across any computer protection for the sensitive files.
He also said he was not the ICIJ's sole source of leaked documents in the saga.
Referring to leaked material that made headlines in early November, he said they included several internal documents that date from after he left the firm.
"So I am not alone," he said.
And another flurry of revelations earlier this month detailed the tax structures brokered by other auditing firms such as KPMG, Deloitte, Ernst & Young, he said.
Deltour added that he thought it unfair that most of the criticism was focussed on PwC and Luxembourg.
"It is unjust that Luxembourg is the only country being pilloried, that one auditing firm is singled out, because these practices are systemic," he told Liberation.
"Legislation will always lag behind financial engineering," he added.