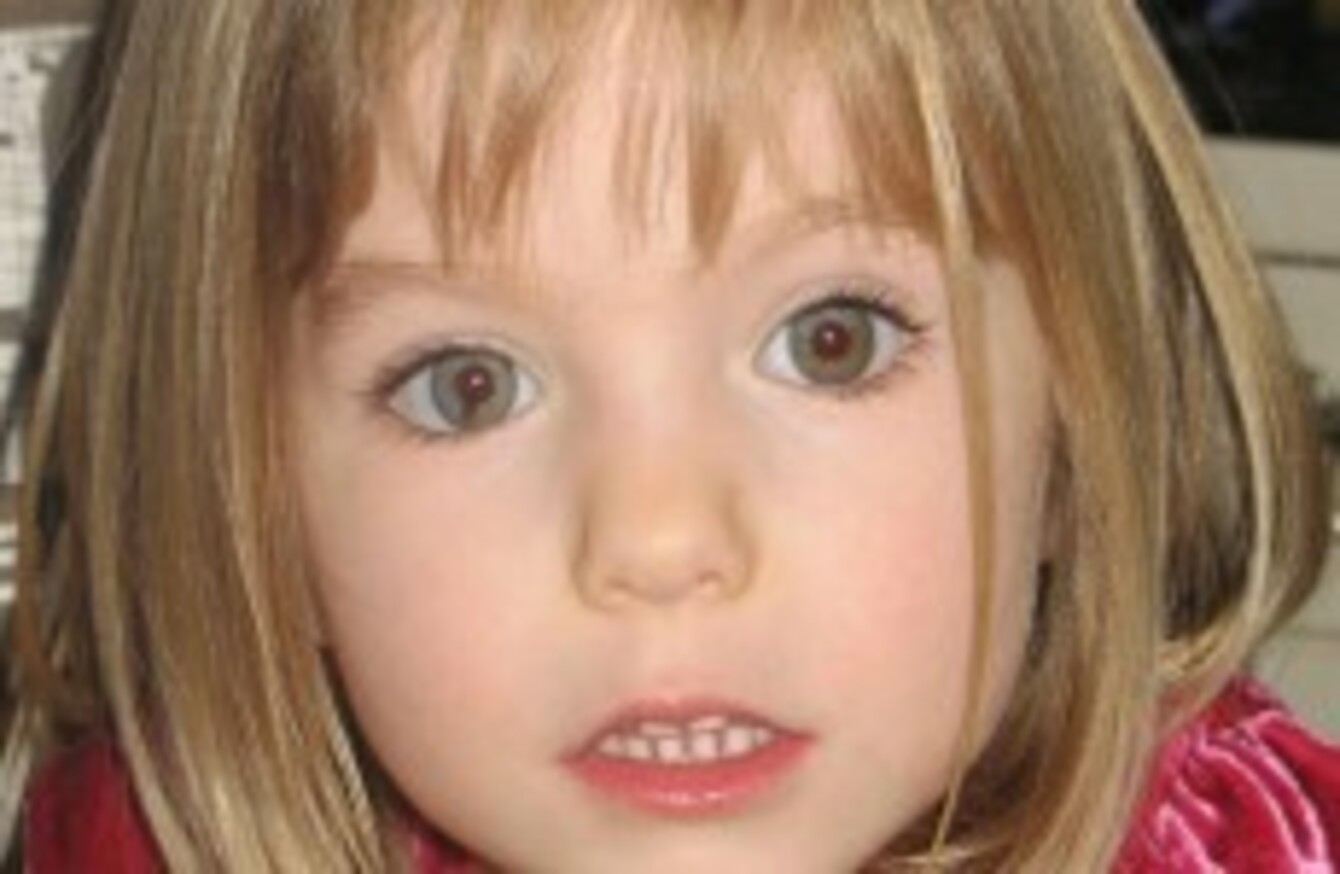 Image: Handout/PA Archive/Press Association Images
Image: Handout/PA Archive/Press Association Images
BRITISH DETECTIVES INVESTIGATING the 2007 disappearance of Madeleine McCann have flown to Portugal to speak to authorities about latest developments in the case but no arrests have been made, police said on Wednesday.
The team from Scotland Yard travelled to the Algarve after British authorities wrote to Portuguese police to ask for help in the hunt for the three-year-old who vanished while on holiday with her family nearly seven years ago.
According to British media reports, the team were seeking to arrest and question three burglars who were spotted in the area when the youngster went missing.
Madeleine disappeared from her bedroom at the Praia da Luz holiday resort in the Algarve while her parents were dining with friends at a nearby restaurant, leading to a global search that gripped the world's media.
The Daily Mirror newspaper reported on Wednesday that police were preparing to make the first arrests since British officers started to review the case in 2011.
A spokesman from London's Metropolitan Police confirmed that Detective Chief Inspector Andy Redwood, who is leading the UK hunt, was in Portugal to liaise with Portuguese colleagues.
"Officers are in Portugal. There have been no arrests," the spokesman said.
"Officers … have on a number of occasions visited Portugal as part of their ongoing investigation over the 18 months of the enquiry," he noted.
The latest visit to Portugal comes after what the widely-read Daily Mirror termed a "major breakthrough" in the case, with police unearthing mobile phone records showing the three men in question made numerous calls to each other in the hours after the youngster disappeared.
Despite huge international interest and numerous reported sightings from around the world and investigations stretching as far away as Australia, the girl's fate remains a mystery.
Her parents were named as official suspects by Portuguese police four months after her disappearance but in 2008 they were cleared and Portugal's public prosecutor later dropped the case, citing a lack of evidence.
London police launched a review of the case in 2011 and began their own investigation in July last year.
Copyright 2014 Thomson Reuters/ Click for Restrictions.