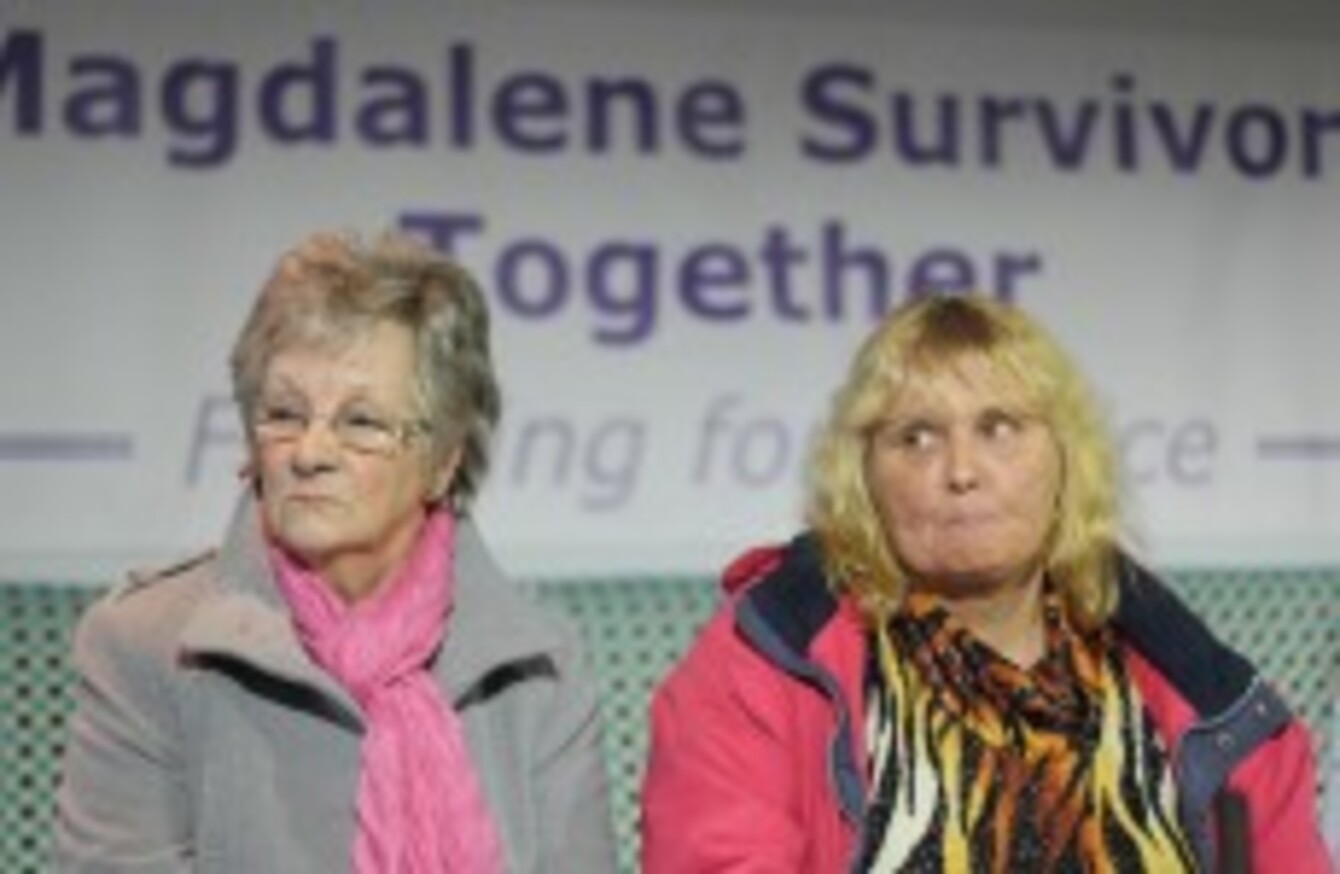 Magdalene survivors Marina Gambold and Mary Smyth at a press conference during the week
Image: Niall Carson/PA Wire
Magdalene survivors Marina Gambold and Mary Smyth at a press conference during the week
Image: Niall Carson/PA Wire
EUROPE'S HUMAN RIGHTS chief has said Magdalene Laundry survivors deserve an apology from the State – and compensation.
The call by Nils Muiznieks, the Council of Europe's Commissioner for Human Rights, puts further pressure on Enda Kenny to issue a full apology, which has so far not been forthcoming.
"Women victims of forced labour in Magdalene laundries in #Ireland and their descendants deserve State apologies and restorative measures," Muiznieks said in a tweet today.
Tánaiste Eamon Gilmore confirmed today that he and the Taoiseach will have a "direct discussion" with some of the survivors next week after the Magdalenes requested a meeting.
Some of the women said they were "devastated" when the Taoiseach stopped short of a full apology to the estimated 10,012 who carried out forced labour at right religious-run laundries around the country from 1922 onwards.
The Taoiseach and senior ministers have refused to broker discussions about a State apology, focusing instead on a Dáil debate on the issue which is due to take place in two weeks.