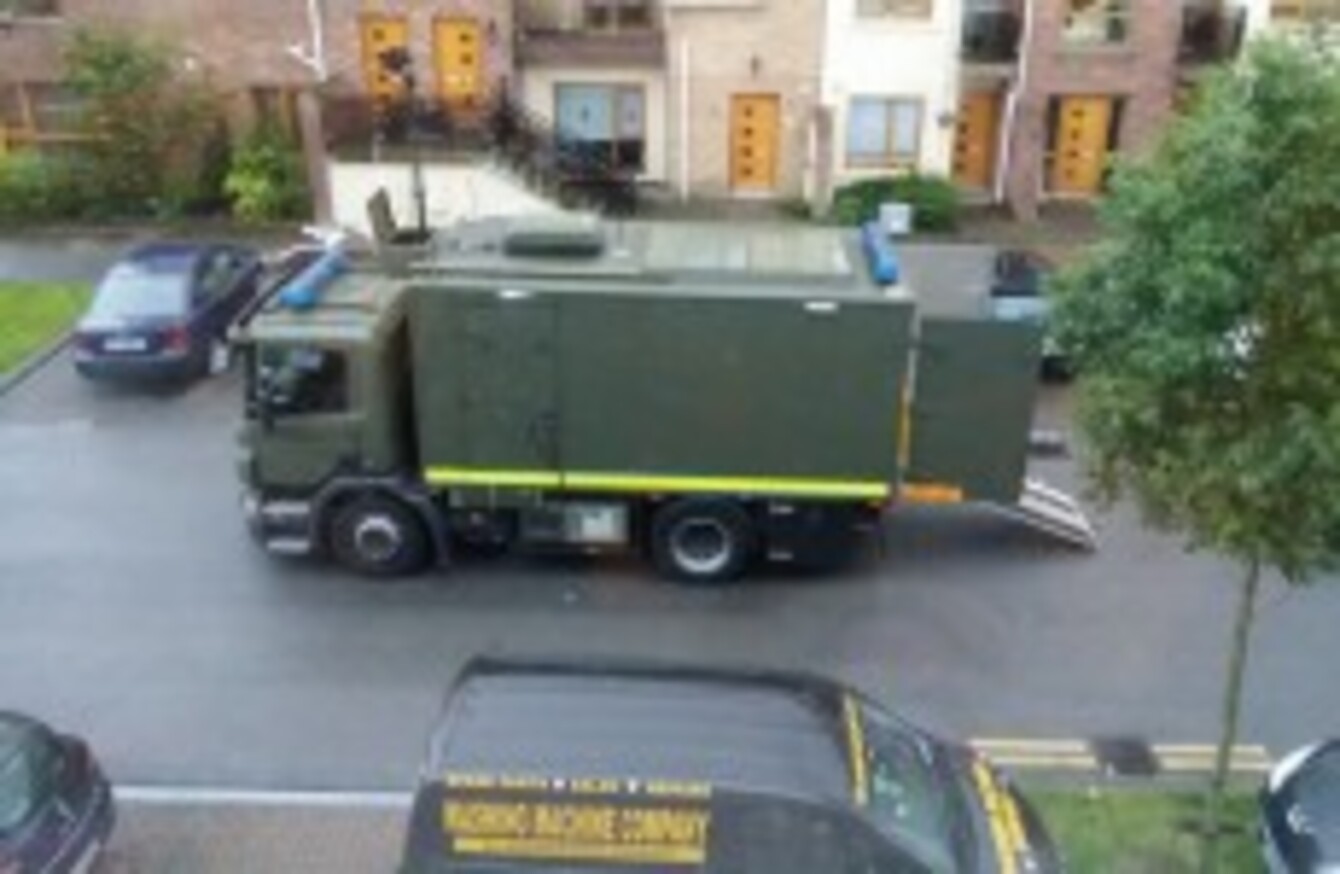 A MAN WAS arrested and released without charge today after a hoax explosive was found on the doorstep of a house in Finglas in Dublin.
The Army Explosive Ordinance Disposal team were called out at around 4.15am this morning to the house in Hampton Wood, attending the scene for over an hour.
The device was found to be a non-viable hoax upon inspection and no measures were needed to make it safe or detonate it.
Gardaí arrested a man near the scene following the incident, but he was later released without charge.
Investigations are ongoing and anyone with information is asked to call Finglas Garda Station on 666 7500.