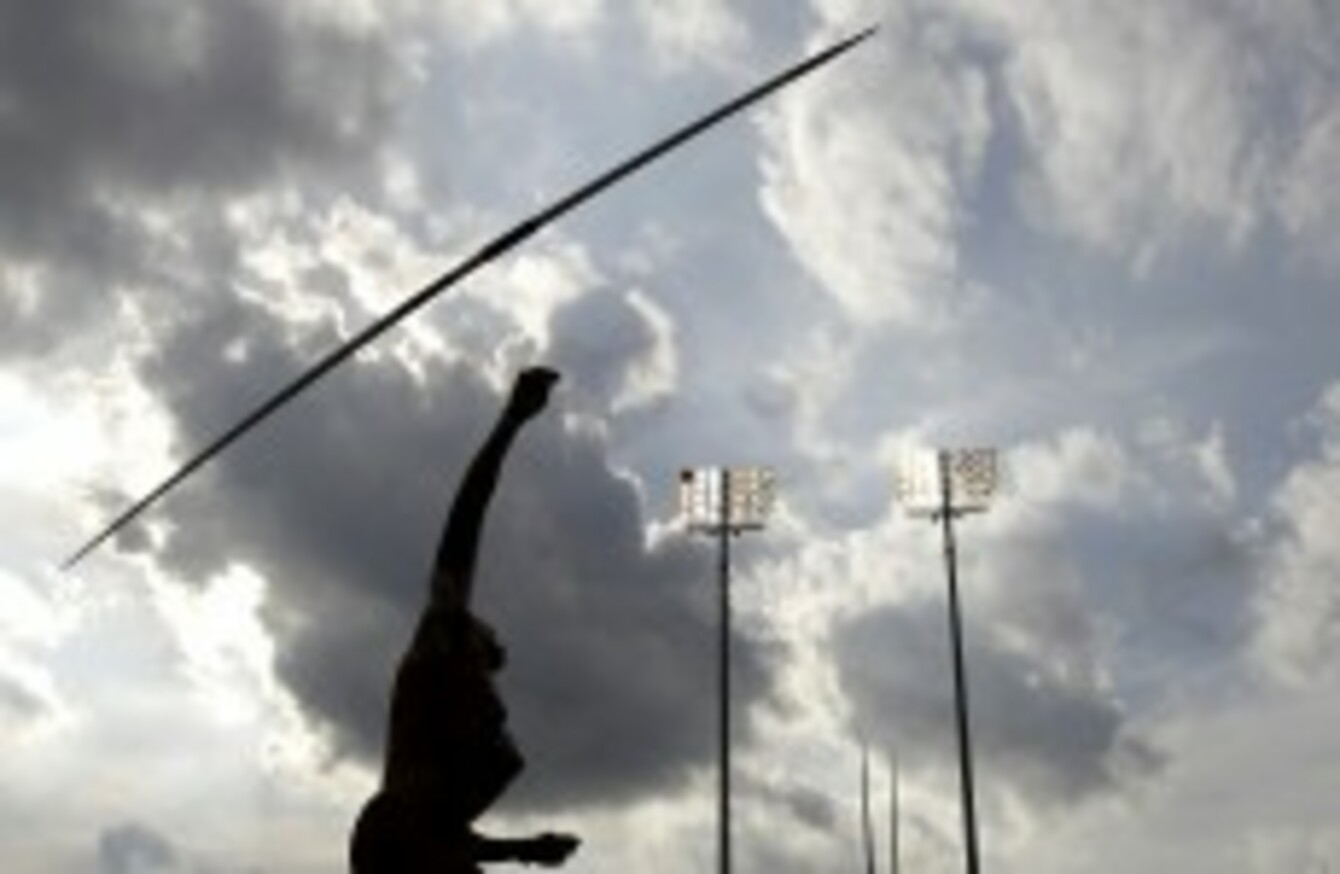 File photo
Image: Eric Gay/AP/Press Association Images
File photo
Image: Eric Gay/AP/Press Association Images
THE 74-YEAR-OLD man who was speared through the throat by a javelin at an athletics meeting in Germany has died, officials said today.
The official, named as Dieter Strack, went to measure a throw but was hit as the javelin landed. He was rushed to hospital for an emergency operation but died overnight, police said.
A group of seven spectators in the 800-strong crowd who witnessed the accident were given counselling at the scene as police evacuated the stadium.
After the accident, the meet in the western city of Dussseldorf was immediately cancelled.
The local athletic association paid tribute to a "popular and experienced" official who was the victim of a "tragic accident".
"We are deeply saddened by this shocking accident and our thoughts are with his family at this difficult time," said the association.
The local Rheinische Post newspaper reported that the 15-year-old competitor who threw the javelin was also being treated for shock.