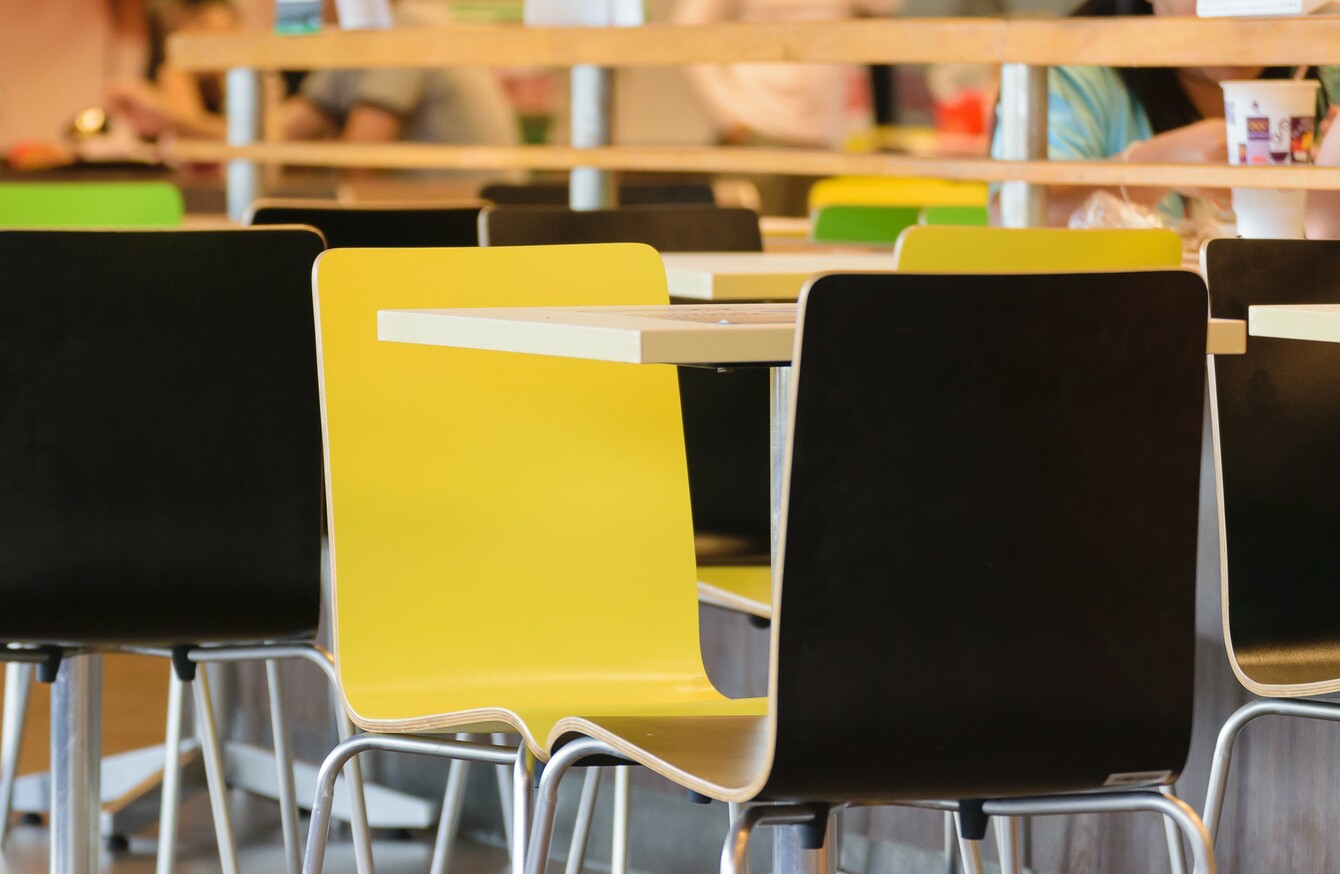 File photo of a fast food outlet
Image: Shutterstock/PongMoji
File photo of a fast food outlet
Image: Shutterstock/PongMoji
A MAN HAS received a suspended sentence for hitting another man with a chair in McDonald's because he "got a bad vibe" from the victim's friend.
The victim, trainee firefighter Cian McNally, was in the restaurant with friends after a night out when James Thornton (25) hit him on the head with a chair, leaving him with a wound requiring 10 stitches.
Thornton later said he had not meant to hit McNally and was targeting his friend instead because he "looked like a little faggot".
He told gardaí: "I meant to hit his friend, his inner nature disgusted me", and that he didn't like this person's body language. There was no further explanation offered for Thornton's motivation.
Thornton of Marlborough Street, Dublin pleaded guilty at Dublin Circuit Criminal Court to assault causing harm to McNally at McDonald's, Grafton Street on 9 June of this year.
Thornton's defence counsel said it was an extremely unusual case and the attack was totally unprovoked. Rebecca Smith BL referenced a report handed into the court which said Thornton was under a "drug-induced psychosis at the time". Thornton said he had taken heroin that morning.
Judge Martin Nolan said he accepted Thornton was under a drug-induced psychosis and that this was the likely explanation for the attack. He said it seemed there was no reason for the attack other than Thornton had taken "an intense, irrational dislike" to the victim's friend.
The judge noted Thornton has been in custody for five months awaiting sentencing and said that he did not deserve an immediate custodial term. He sentenced Thornton to three years which he suspended in full.
Cut above his eye
Prosecuting counsel Dara Hayes BL said that Thornton was restrained by security guards after the attack. The victim said he remembered Thornton apologising to him as he was pulled past.
McNally had a large cut above his eye which remained but had faded with time. He said his main worry at the time was that he was starting training with Dublin Fire Brigade the following week. He had now completed his training.
Thornton was co-operative on arrest and said he meant to hit the man's friend after taking an immediate dislike to him. He said he had never seen them before.
Smith said Thornton was in foster care as a child and started taking head shop drugs in his teens. He moved onto ecstasy and then heroin. He said he was not an addict but was "probably going down that road".
Counsel said he was homeless at the time which likely exacerbated the situation. She said he had the support of his family in court.