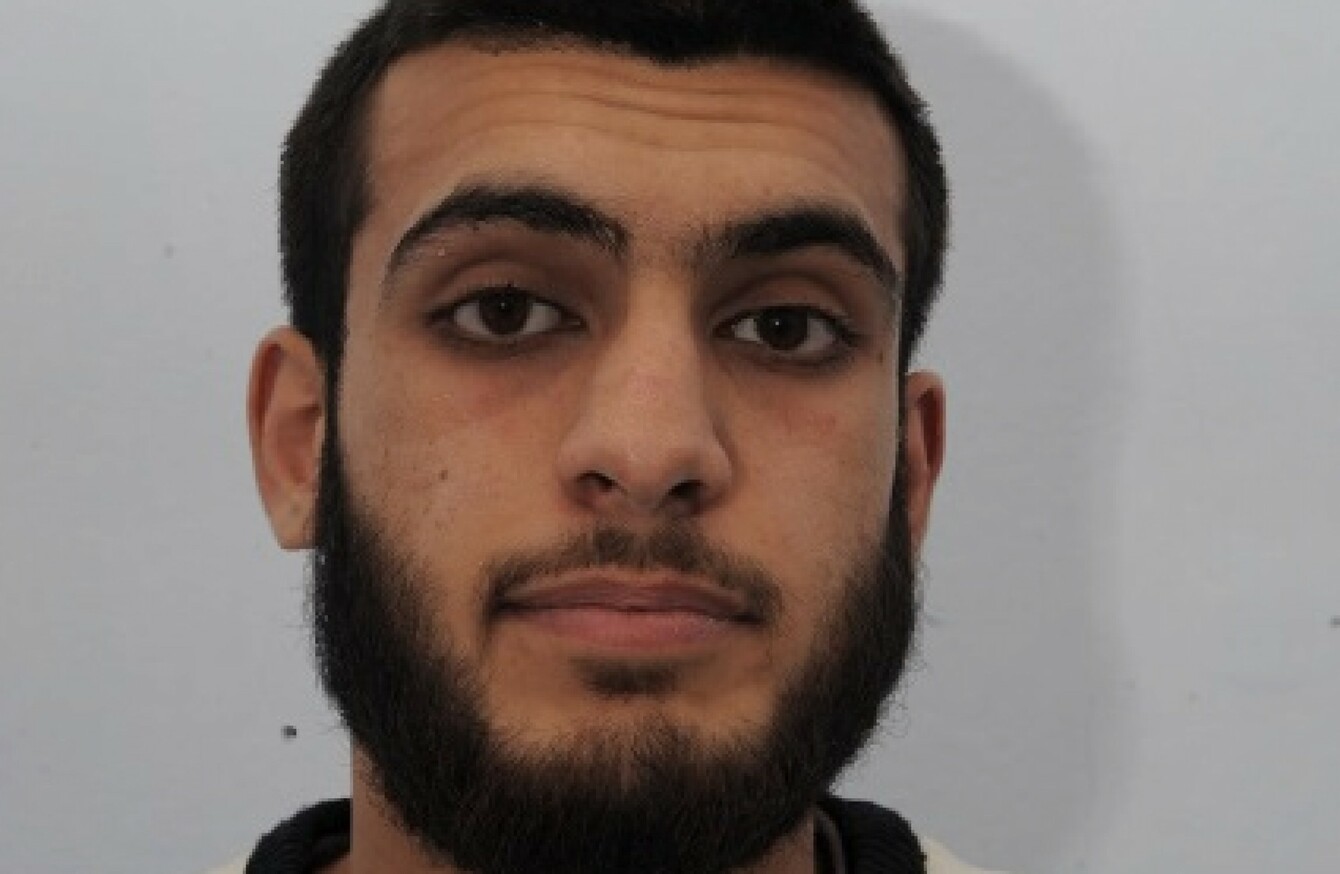 Ednane Mahmood
Image: GMP
Ednane Mahmood
Image: GMP
A MAN WHO travelled to Turkey to try and join the Islamic State in Syria has been jailed.
Ednane Mahmood (19), from Plane Street, Blackburn in the UK, was sentenced to four years in prison today at Manchester Crown Court after he was found guilty of disseminating a terrorist publication and engaging in conduct in preparation of acts of terrorism.
Mahmood travelled to Turkey in September 2014 to try and join IS fighters in Syria. After he couldn't make contact, he returned to England.
Police seized items from his home and found that he had searched for and watched a number of IS videos online, including executions of soldiers and hostages.
He had shared some of these images online, and police found an image posted on his Facebook on 31 August with text that read:
"I wish I could fight in the cause of Allah and then be killed, and then fight, and then be killed, and then fight, and then be killed."
Police also found a letter Mahmood had left his family before leaving, which detailed his belief in Jihad and said that he was leaving to fight and die for the cause.
Travel
Mahmood flew to Sofia Airport in Bulgaria before travelling by bus to a Turkish town near the Syrian border.
From there he tried to make contact with a number of people asking for urgent help, including one man who he believed was fighting in Syria at the time.
After his requests went unanswered, Mahmood was persuaded by his family to return home. He flew back to Manchester Airport from Turkey on 21 September 2014.
He was later arrested by Greater Manchester Police.
Commenting on Mahmood's sentencing, Detective Chief Superintendent Tony Mole, head of the North West Counter Terrorism Unit, said that police will pursue anyone who travels to Syria to fight.
"Clearly, anyone intending to travel to Syria or Iraq to fight should be in no doubt that the police will take the strongest possible action against them," he said.
Prior to leaving the UK to try and gain entry to Syria, it was clear from Mahmood's actions that he was a strong supporter of the ISIS cause and was intent on joining this terrorist group in Syria.
Supt Mole also said that anyone worried about someone they know travelling to or returning from Syria or any other conflict zone should contact police.
"However, in an ideal world, we would like to stop people well before they get to this stage and the earlier we can be told about someone's intentions to join a group like this, the better," he said.