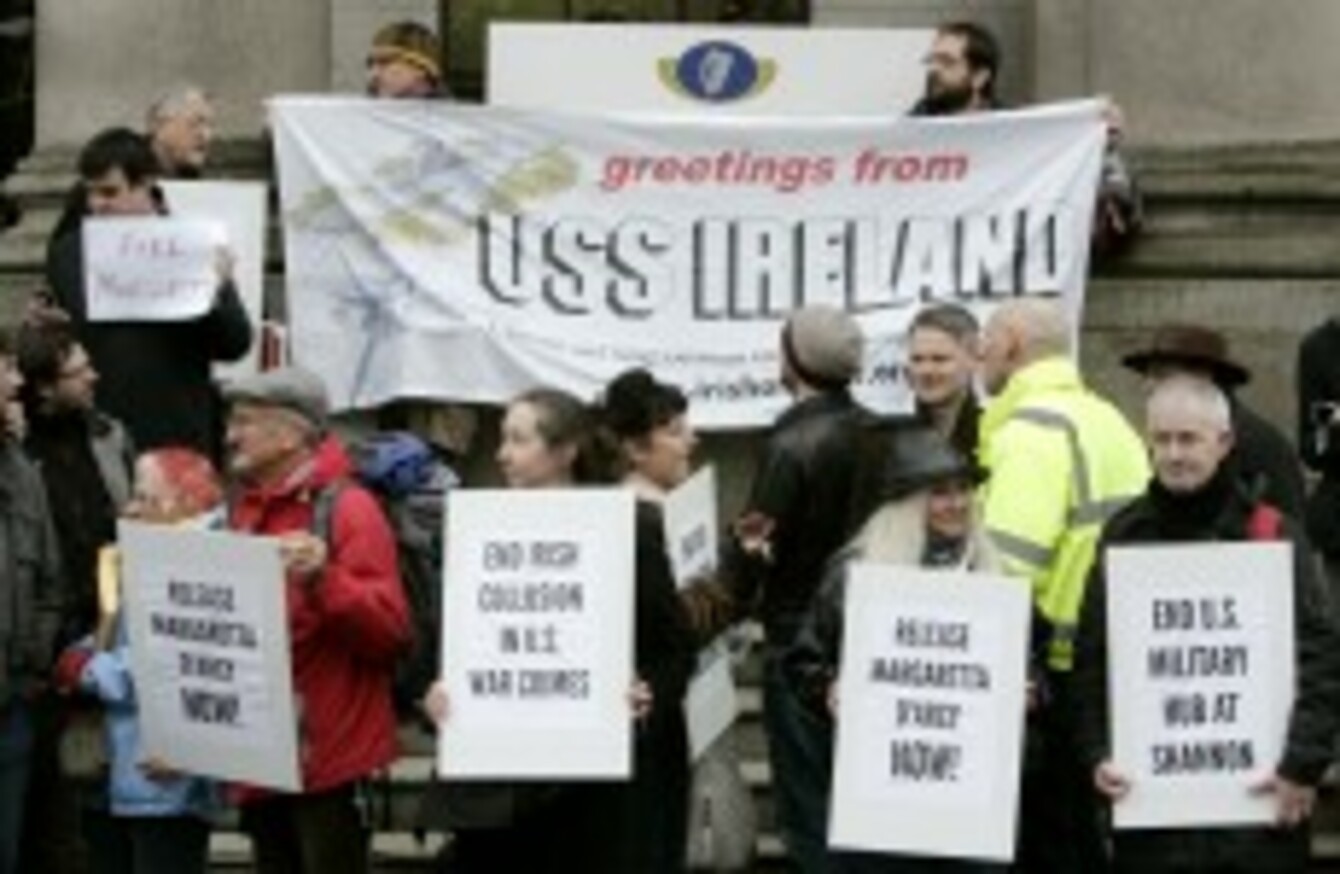 Image: Mark Stedman/Photocall Ireland
Image: Mark Stedman/Photocall Ireland
THE 79-YEAR-OLD PEACE protester jailed last week yesterday received a visit from the wife of President Michael D Higgins.
Sabina Higgins paid a visit to jailed Margaretta D'Arcy, who told anti-war campaigners that she wanted to "continue her conversation with the State".
D'Arcy was last week jailed for three months, having refused to sign a bond that pledged not to enter restricted areas of Shannon Airport.
D'Arcy was protesting the use of the airport by the US military.
A statement by anti-war campaigners Shannonwatch said that D'Arcy was "in good spirits", but had no intention of pledging to end her protests.
"With regard to signing any documents or bonds that could lead to her release from prison she was adamant that she will only sign such undertakings if the Irish Government takes steps to end the US military use of Shannon airport.
Margaretta does appreciate that support and solidarity that she is receiving but wants to emphasise that the real issue is the misuse of Shannon airport, not Margaretta D'Arcy.
The group is holding two weekly protests, on Wednesday afternoons outside the Dáil and Fridays outside Limerick Prison, until D'Arcy is released.
Aras an Uachtaráin earlier told RTÉ's Six One that the visit by Mrs Higgins was a "private and personal" visit.