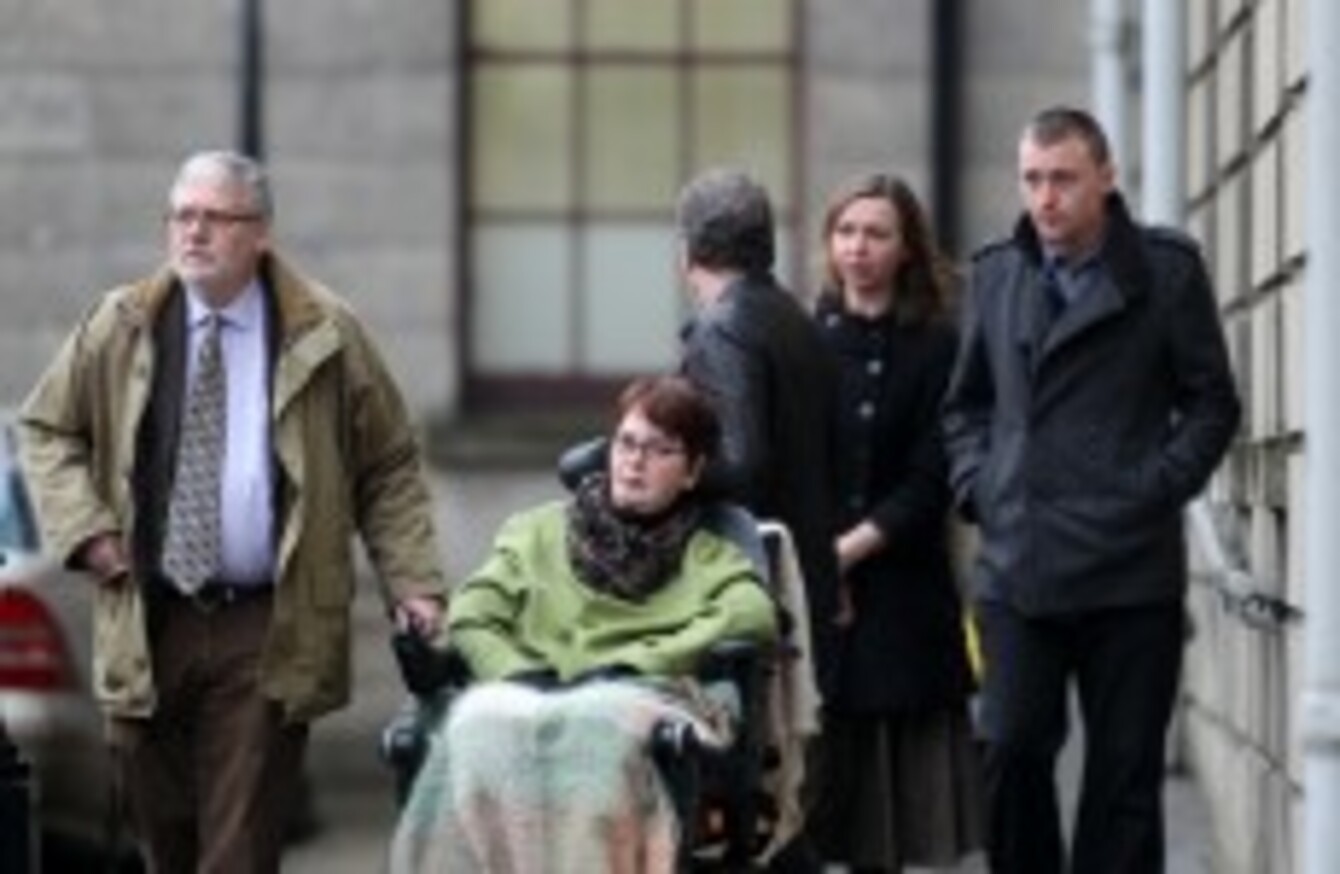 Marie Fleming leaves the Four Courts with her family after the decision last week
Image: Sam Boal/Photocall Ireland
Marie Fleming leaves the Four Courts with her family after the decision last week
Image: Sam Boal/Photocall Ireland
MARIE FLEMING, WHO last week lost a High Court case challenging the ban on assisted suicide in Ireland, is to appeal the verdict to the Supreme Court, TheJournal.ie has learned.
Papers have been lodged in the court and the case is expected to be mentioned tomorrow.
Marie Fleming has multiple sclerosis and is seeking to overturn a law which makes it a criminal offence to assist in a suicide. The 59-year-old former UCD lecturer from Wicklow was diagnosed with MS 27 years ago and wishes to end her own life but is unable to do so without assistance. She told the High Court that her husband had agreed to assist her in ending her life but only if it is legal.
Suicide was decriminalised in Ireland in 1993 but it is still a criminal offence punishable with up to 14 years in prison for helping someone to end their life.
Fleming argued that the current law is invalid under the Constitution and is incompatible with the European Convention on Human Rights.
However in the High Court ruling, High Court president Justice Nicholas Kearns wrote that there is "a profound difference between the law permitting an adult to take their own life on the one hand and sanctioning another to assist that person to that end on the other."
It is likely that the case will be expedited due to the circumstances and it could be heard before the end of the month.