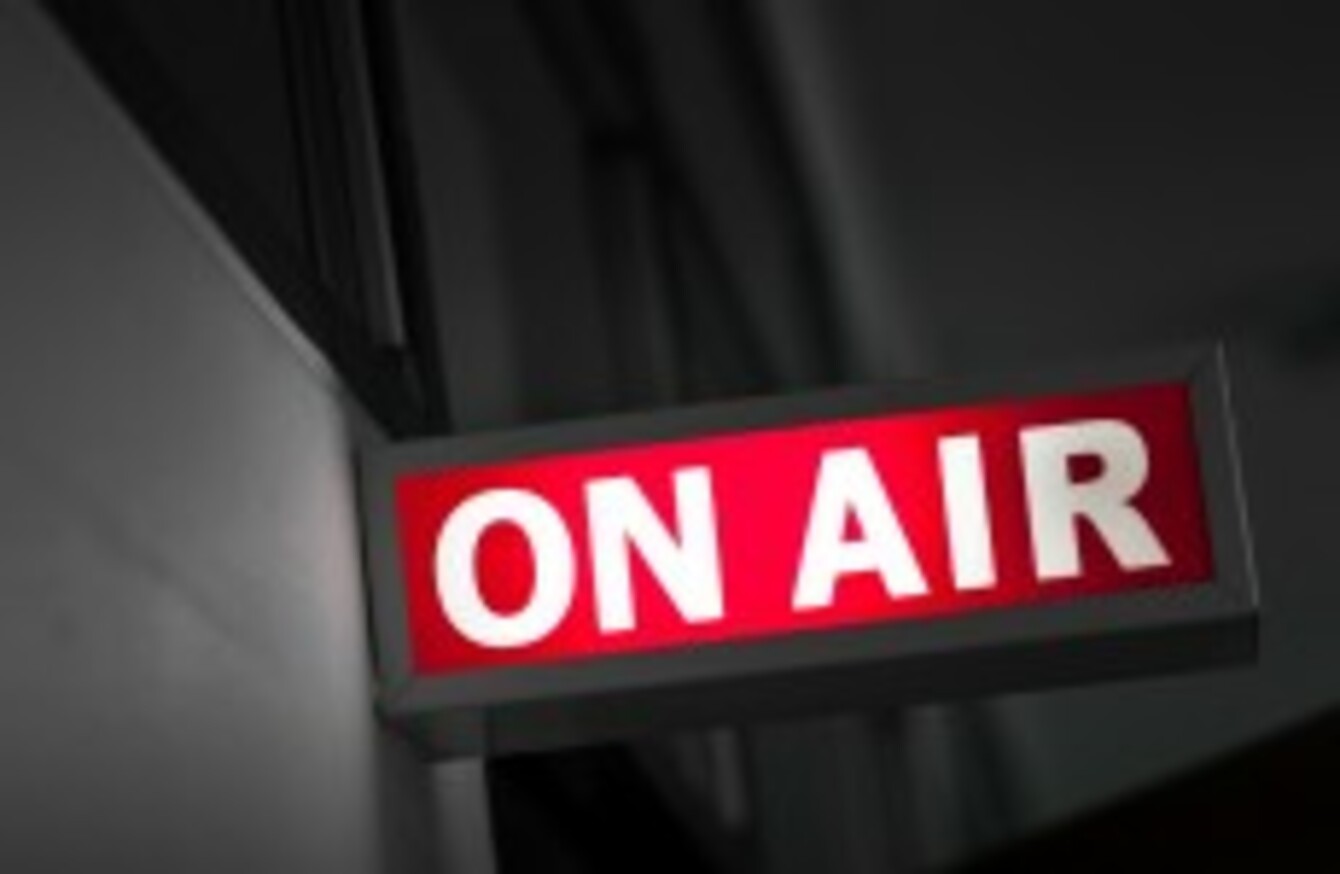 Image: Shutterstock/Itsra Sanprasert
Image: Shutterstock/Itsra Sanprasert
IRELAND'S BROADCASTING WATCHDOG today suggested that broadcasters who take a position on the marriage referendum should not be on air until after the vote.
The BAI has released media guidelines around the marriage referendum, urging broadcasters to focus on the facts.
In section six of those guidelines, the Broadcasting Authority of Ireland (BAI) says that presenters should not endorse a Yes or No vote. It goes on to say:
"It is the view of the BAI that it is not appropriate for persons involved with referenda interests to present programmes during the referenda campaign period.
"However, it is a matter for broadcasters to decide on a case-by-case basis the appropriate arrangements in the context of the contractual or employment relationship between the presenter and the broadcaster and in the context of their statutory obligations."
Newstalk's Dil Wickremasinghe is an openly gay woman who is campaigning for a yes vote. The referendum passing would mean she can marry her long term partner, with whom she's expecting a baby.
However, she's worried that the guidelines could have a "chilling effect" on the debate.
My fear is that this will cause a chill factor and stop the debate on both sides, which isn't good for anyone.
"It's worrying for me because I don't know if it's fair. It puts me in a very strange place.
"This is not just a political issue, it's my life. I got into media to talk about minority groups and tell their stories."
Wickremasinghe says that Newstalk management are fully behind her, but she is worried that it will lead to broadcasters "self-censoring". She adds that there are parallels with her native Sri Lanka.
"This is going to scare people and lead to a self-censorship. A lot of people in the media will be worried about their jobs.
"This is the kind of thing that happens in Sri Lanka. My cousin was a journalist who was murdered for criticising the government. Even though there are no rules against it, there are still consequences.
"It's very scary that there's comparisons to Sri Lanka."
The BAI's Michael O'Keefe said today that the authority doesn't have an editorial function and the decision will be left to broadcasters.
Campaigning
Declan McLoughlin, compliance and policy manager at the BAI, said it would be "preferable" if presenters were not campaigning, particularly if they are current affairs presenters. He said that the BAI would "encourage" broadcasters to remove presenters where a conflict might be apparent.
Wickremasinghe says that she does not use her show to campaign.
"I'm not on there asking people to vote Yes, because that would be an abuse of my position. I'm just telling people how these issues impact the people involved and asking them to make up their own mind."