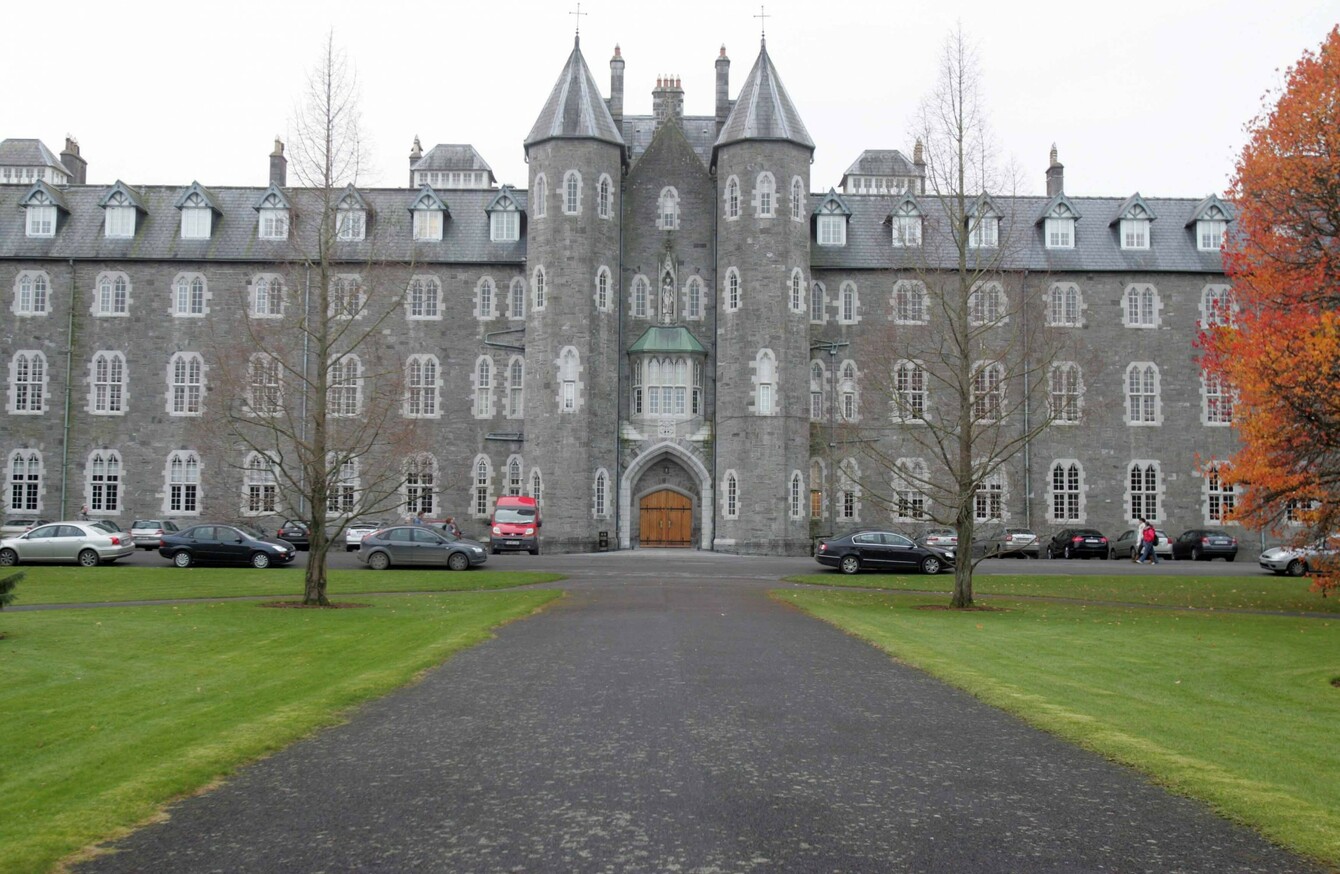 The college is currently training 55 Catholic priests.
Image: Eamonn Farrell/RollingNews.ie
The college is currently training 55 Catholic priests.
Image: Eamonn Farrell/RollingNews.ie
A SPOKESPERSON FOR the Association of Catholic Priests has said that allegations of sexual misconduct at St Patrick's College are "unfounded and have no substance".
Father Brendan Hoban told Morning Ireland that Ireland's only seminary always had a "strange hot-house kind of atmosphere, seminaries are that kind of thing", and that the accusations came from groups that had always been critical of how the priest training college was run.
His comments come after days of controversy surrounding St Patrick's College in Maynooth, where 55 priests are currently being trained for the priesthood.
Anonymous allegations have been made concerning gay sexual misconduct and priests using the gay dating app 'Grindr' in the seminary.
Archbishop of Dublin Diarmuid Martin confirmed earlier this week that he would not be sending three student priests from his diocese to the seminary, describing an atmosphere of "strange goings-on", and citing the allegations as the reason for sending the students to the Irish Pontifical College in Rome instead.
The Association of Catholic Priests (ACP) was set up in 2010 to give "a voice for Irish Catholic priests at a time when that voice is largely silent and needs to be expressed".
College 'a target for years'
Speaking to Morning Ireland presenter Fran McNulty, Fr Hoban said that Maynooth had been the target of criticism from various groups over the years, including "conservative commentators in Catholic newspapers", "disgruntled students who were deemed unsuitable for the priesthood" and "traditional theologians who feel we should get back to the old way of theology".
These groups of people have been consistently attacking Maynooth because it's not orthodox enough for them, and it's not traditional enough for them.
When asked what he thought of Archbishop Martin's decision to move three priests out of Maynooth and relocate them to Rome, he said:
"I really don't know what it is that's happening [or what] Archbishop Martin's intentions are. The Archbishop has transferred three students; Dublin has 99 parishes, over a million Catholics and only one diocesan priest under 40 years of age. So it seems extraordinary that attention is on moving the deck chairs on the Titanic instead of dealing with the real issues."
I think he will damage Maynooth by what he is doing.
'Hard to believe what's going on' 
David Quinn, former editor of The Irish Catholic and founder of the Iona Institute, said on Today with Sean O'Rourke that it was always "hard to believe what was going on" at St Patrick's College.
He added:
The part of the story that gives it credibility is the decision to move priests out of Maynooth by a man who can be described neither as conservative nor right-wing – the Archbishop of Dublin Father Diarmuid Martin.
Secrecy of culture
Father Hoban conceded that St Patrick's College did need reform, saying it needed it "50 years ago when I was there".
"We would have no problem at all with the seminary being reformed, we believe it should be reformed. People are now talking about apprenticeships where students would be put into parishes."
"Every platform in the world needs reformation, it will always be in need of reformation, but what you need to do is change it from the instead of pulling the ground from under it.
Maynooth have been very strong in upholding their standards… We have to remember that they are the only show in town, the only seminary in Ireland.