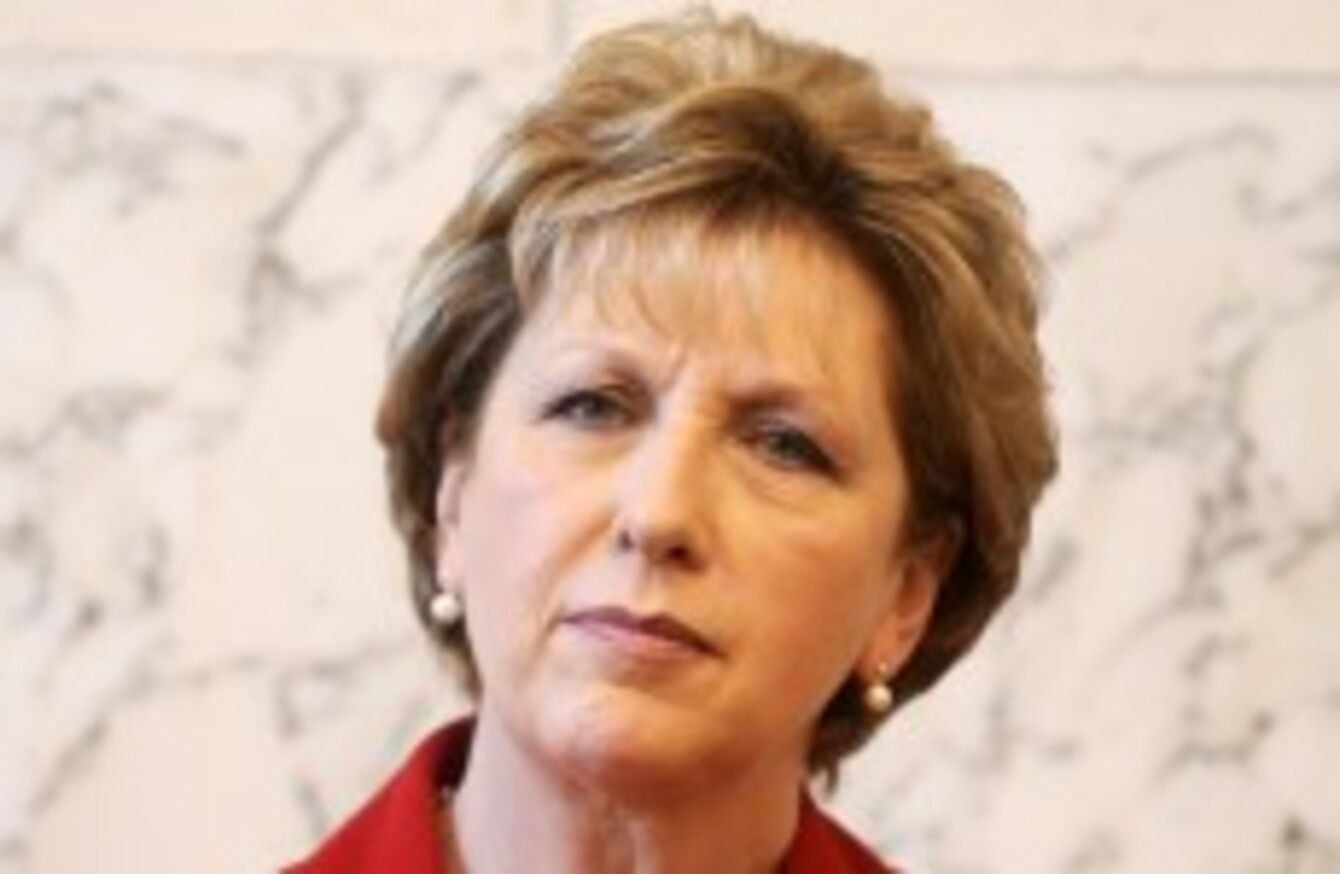 Image: Laura Hutton/Photocall Ireland
Image: Laura Hutton/Photocall Ireland
FORMER PRESIDENT MARY McAleese has said that Pope Francis is a 'lovely person' but carries a 'residual element of misogyny' that stops him advancing the cause of women in the church.
In an interview to be broadcast on RTÉ radio's Sunday Spirit this morning, McAleese speaks of her fondness for the Pontiff but says he is 'blind' to improving women's role in the church.
She suggests that some of this may come from his experiences in the priesthood:
There is a blindness here that comes from a kind of a priestly formation that leaves so many good decent gentlemanly men like Francis still carrying an element, a residual element of misogyny that closes them off to the dangers of not dealing with these issues.
McAleese, who moved to Rome to study canon law after leaving the Presidency and published a book on the Second Vatican Council, says the church often makes the mistake of thinking these issues are all about women priests.
"Many of them think that, if they go there, they think its to do with the ordination of women. It's not. It's an issue alight but it's by no means THE issue."
The two-term former president goes on today to explain that the main problem is that women don't have a voice in the church.
Specifically, there is no way for women's views to be transferred up the chain of command in the catholic church.
"Leaving aside the issue of orders or being involved in the work of priesthood," she cautions.
"I'm talking about an altogether different phenomenon and that is the structure of a universal church that comprises 1.2 billion people, half of whom are women, and who do not have appropriate vehicles at parish, diocesan or universal level that fully respect the role they play in the church or could play in the church."
McAleese comments come as Pope Francis hinted over the past couple of days that he may resign his papacy just like his predecessor Pope Benedict. Francis said his position as the head of the Catholic church may be a short one.
"I have the feeling that my pontificate will be brief. Four or five years, I do not know, even two or three," he said.
Pope Francis has been seen as one of the most popular popes of recent times, seen as less dogmatic than other Pontiffs, even if the church's views haven't shifted dramatically.
This view seems to be shared by McAleese:
I think that's where there's a problem with Francis, I don't think that he gets it. Still. He's very gentlemanly, he's a lovely person, everybody likes him and women like him. We love his smile, we love his openness, we love his accessibility, we love his frankness, we love the ease of him. But we also know that that's not enough.
The interview will be broadcast on RTÉ Radio 1 Extra's Sunday Spirit at 10am.