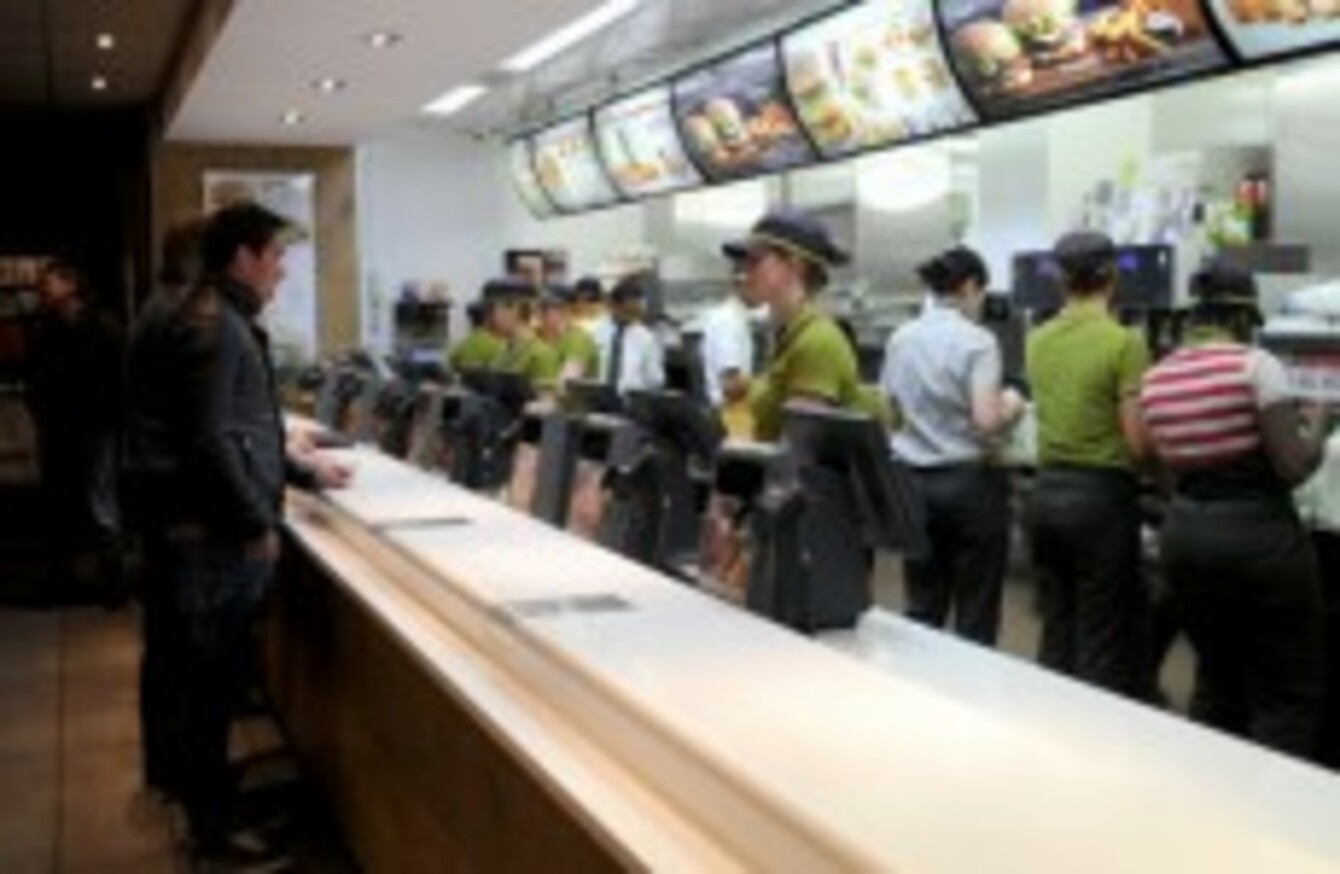 Image: Anthony Devlin/PA Archive/PA Images
Image: Anthony Devlin/PA Archive/PA Images
THE EQUALITY TRIBUNAL has ruled against two Polish workers who claimed their employer's English-only policy discriminated against them on the basis of race.
Grzegorz Delanowski and Leszek Pajak have been employed by Kellsydan Ltd, which operates four McDonald's franchises in Limerick, since 2005 and 2007 respectively.
They brought the discrimination case on the basis that the company insists employees use English at all times.
The rule applies to the restaurant floor and kitchen area as well as in meetings with management, where the complainants said disputes have arisen over translation during disciplinary hearings.
The respondent stated that company policy does not ban employees from speaking any language other than English and that it recognises it might sometimes be appropriate when a customer initiates a conversation in another language.
It also claimed that employees are allowed to speak their own language during their break, provided that no other employee is being excluded.
The company said it uses English as its business language to ensure inclusion and business efficiency, as well as for health and safety reasons.
Tribunal Equality Officer Caroline McEnery said she was satisfied that any one of these three reasons justifies the use of English as a business language and that the complainants had failed to establish a case of discriminatory treatment.
The two rulings can be read here and here.