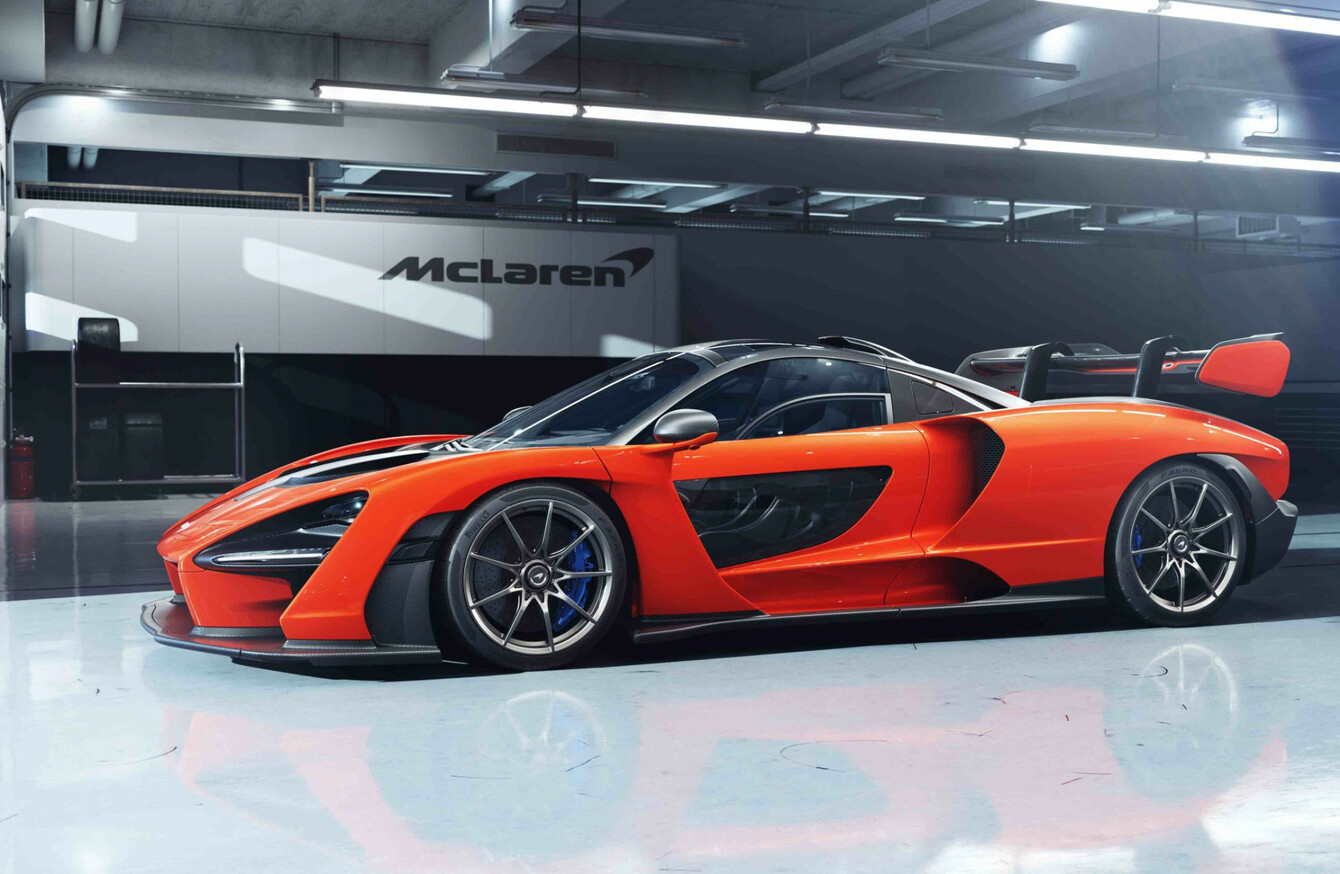 Image: Newspress
Image: Newspress
FOR THE LAST few months McLaren has been teasing its latest entry into its Ultimate Series canon of cars and now we have the first look at the Senna, which bears the name of legendary Formula 1 driver, Ayrton Senna.
The McLaren Senna has been designed, engineered and developed with a single-minded purpose: to be the ultimate McLaren track-concentrated car for the road. It is powered by McLaren's most powerful internal combustion engine yet made.
McLaren says "it provides the purest connection between driver and car, to deliver the most intense circuit experience of any road McLaren."
Mid-mounted, 4.0-litre, twin-turbocharged, dry-sumped, flat-plane crank V8 makes 800hp and 800Nm which is sent to the rear wheels alone via a dual-clutch, seven-speed gearbox, controlled by carbon fibre paddles that are 'optimised to be used with or without racing gloves'. Nice!
The carbon fibre Monocage III chassis that forms the core of the McLaren Senna is a further development of the structure that underpins the McLaren 720S. It is the strongest monocoque ever built by McLaren for a road-legal vehicle. Every body panel is made from carbon fibre and the McLaren Senna is the lightest road-legal McLaren since the iconic F1 road car. It has a dry weight (without fluids) of 1,198kg.
Access to the cabin is via dihedral doors that hinge forwards and upwards and once inside the two-seater you can see that driver controls have been kept to a minimum. McLaren says this is to reduce 'cockpit clutter' and that the three-spoke steering wheel is free of buttons and switches to create a pure focus on sensory feedback.
Even if you did have the STG£750,000 asking price lying around, it's too late to get your rich mitts on one as all 500 examples have already been sold.
The McLaren Senna will be hand-assembled in England at the McLaren Production Centre and it will make its public debut in March, at the 88th Geneva International Motor Show.