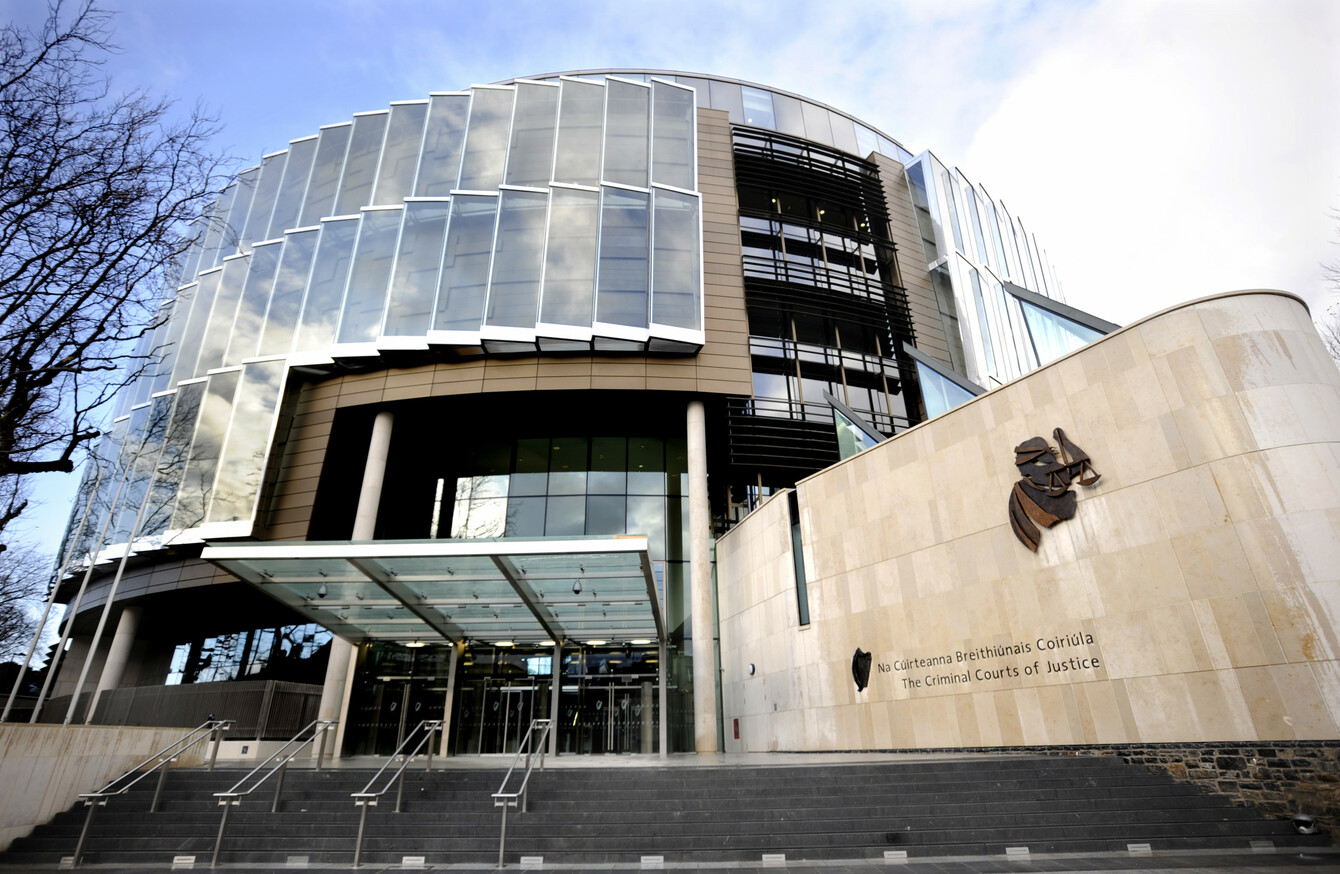 File photo
Image: Sasko Lazarov/Rollingnews.ie
File photo
Image: Sasko Lazarov/Rollingnews.ie
TWO MEATH BROTHERS have been convicted of raping two of their sisters 30 years ago.
A jury at the Central Criminal Court convicted one of the men today. His brother was convicted after a trial last January and jailed for seven and a half years earlier this month.
The cases could not be reported on until the second trial had finished. The men, who are both in their late 40s, cannot be named in order to protect the anonymity of the victims.
The first man was found guilty last January by a Central Criminal Court jury of four counts of raping and three counts of sexually assaulting his sister at various locations between 1983 and 1990.
At his sentence hearing in February, the victim said her brother ruined her teenage years and she lived in constant fear of when he would next rape her.
The woman told the court: "No matter how many times I told you to stop, said no, pushed you away from me…told you that a brother shouldn't do this to me, you continued to abuse and rape me with that smirk on your face.
I blamed myself because I was not strong enough to stop you but it wasn't my fault. You did this.
Sentencing the man last Tuesday 20 March, Ms Justice Deirdre Murphy said the effect of the abuse on the victim had been "devastating".
"He failed to heed her pleas that he stop, that he go away, that he leave her alone – her reminders to him that brothers shouldn't do to sisters what he was doing to her," Ms Justice Murphy said. "Instead, he continued to abuse and rape her."
She handed down a 10-year sentence but suspended the last two and a half years, noting the man was a juvenile for much of his offending.
However, she noted he continued to offend as an adult. "(This was) evidence of the accused continuing his dominion over the complainant and using her for his own sexual gratification as and when he chose," she said.
The media was requested not to report on the sentence until the ongoing Central Criminal Court trial of the man's brother had concluded.
That man, who also can't be named, was also accused of sexually abusing another sister. Today, he was found guilty by a jury of two counts of indecently assaulting and one count of raping his sister between 1987 and 1988. His matter will next come before the court on 19 April.
In relation to the first brother, the court previously heard how the woman kept the abuse secret from her family for years, but revealed it after her brother confronted her at a family meeting.
"It was your arrogance (confronting) me that caused me to blurt out what you did to me," the woman said. "Although it wasn't planned, I felt like a weight had been lifted off my shoulders."
You were wrong. I was believed. And when the jury found you guilty, I knew I was believed again.
The man, who is married, maintains his innocence. Justice Deirdre Murphy noted the first step towards rehabilitation was acknowledging guilt.
"That's the problem," the judge said.
The trial heard that the abuse took place when the woman was aged between approximately 14 and 20 years old. Her brother is a year older than her.
The woman described how her brother assaulted her in fields and wooded areas near her home, in a shed and in the family house. She said the abuse started with her brother touching and tickling her and later progressed to rape.
She said he always ejaculated on her stomach and on one occasion he told her a local priest had advised him to do this so she wouldn't get pregnant.
The woman described one incident during which she was on the phone when her brother came into the house and raped her in the hall. On another occasion, after she had left school, he raped her in her bed during the day.
The woman said she was too afraid to confide in her parents and that her brother told her repeatedly that no-one would believe her and she would be "put out" of the family home.
"I didn't know how to tell somebody," she said. "He was my brother – brothers shouldn't do things to their sisters."
The woman said the "final straw" came on her 21st birthday, when an extended member of the family revealed he knew what her brother was doing to her and propositioned her for sex.
"It was like a stab in the back," the woman said of that incident. "That night I thought, (my brother) is never going to rape me, sexually abuse me, have his penis near me ever again."
The woman eventually confided in her future husband about the abuse, but did not tell the rest of her family until 2011. The man was charged in 2015 and denied all allegations of wrongdoing to gardaí.
Defence barrister, Damien Colgan SC, said his client was a young offender at the time of much of the offending. The court heard he was aged between 15 and 21 when he abused his sister.
"As a nearly 50-year-old man, he has a bleak life ahead of him," Colgan said.
Comments have been closed for legal reasons.