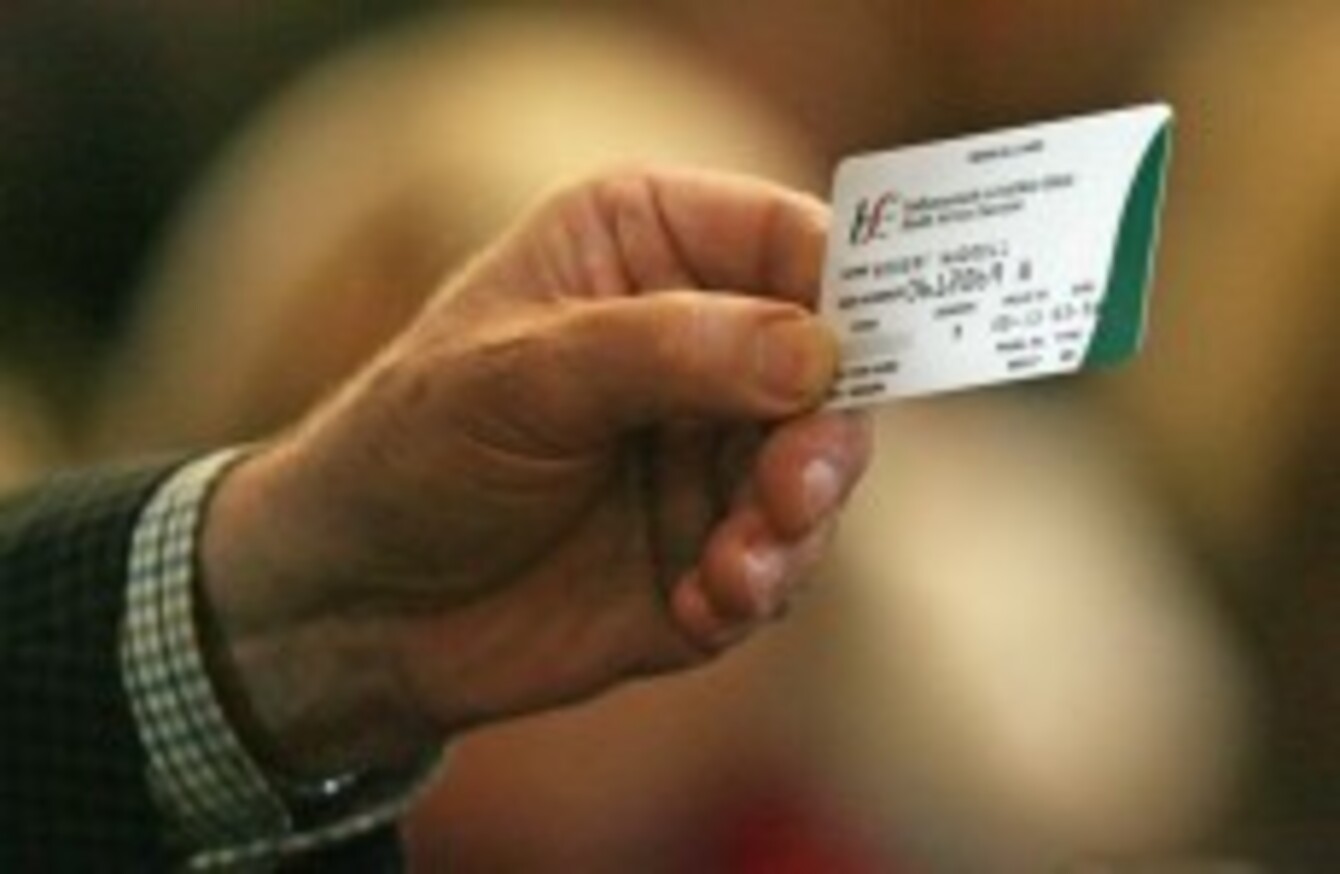 File photo
Image: Niall Carson/PA Archive
File photo
Image: Niall Carson/PA Archive
THE ISSUE OF discretionary medical cards was placed firmly on politicians' agendas this week as amid claims of a conscious policy by government to withdraw cards from people who are chronically ill.
Twice in the last fortnight, Fianna Fáil has raised the issue at Leaders' Questions while a private members' motion debated in the Dáil on Tuesday and Wednesday this week called for, among other things, politicians to note "this deliberate targeting was approved by the Minister for Health in the 2013 HSE Service Plan".
The government flatly denies this and on each occasion the matter has been raised the Taoiseach and government ministers have insisted that any notion of deliberate targeting of the sick is just not true.
Enda Kenny told the Dáil on Wednesday that there are 22,000 fewer discretionary medical card holders. But over 22,500 individuals who were previously recorded as qualifying for a discretionary card now get an ordinary one because they meet the income eligibility requirements.
"I don't accept at all your assertion that there are any changes here," the Taoiseach told Fianna Fáil leader Micheál Martin.
On 24 September he made the same points at question time while also highlighting that there are more medical card holders now than at any time in the history of the State.
During the debate on Fianna Fáil's motion this week there were contributions from all sides of the house with TDs relaying the grim experiences of constituents with chronic and life-threatening illnesses who have been refused medical cards or went through a tortuous process to get one.
Here are a selection of the stories that were put on the Dáil record by TDs Billy Kelleher, Barry Cowen, Robert Troy, Sandra McLellan and Paul Connaughton:
"A

young boy of six years of age

who has profound intellectual and physical disabilities, who is confined to a wheelchair, who does not have the use of his limbs, who is incontinent and who cannot communicate. The card relating to this boy was withdrawn as part of a review.

Following a protracted row with the HSE, a discretionary card was awarded for a period of six months. This is in respect of a child with profound intellectual and physical disabilities and all of the other problems to which I refer."
"A boy who will be three years old in December, who has down's syndrome, who is profoundly deaf, who requires substantial daily care, who has serious medical needs and who has an intellectual disability. This child's medical card was also revoked.
Another of those on the list I possess is a man who has lung cancer, who was recently diagnosed as bipolar and who half of his right lung removed in March. His medical card, which was granted to him three years ago, was withdrawn.
Another man is over 70 years of age. This individual has terminal stage cancer, he is being fed by means of a percutaneous endoscopic gastrostomy, PEG, tube, he can no longer move or speak, he is confined to a special wheelchair, he has dementia and we was awarded a GP-only card.
Helen has held a full medical card for a number of years as she suffers from severe rheumatoid arthritis and attends St Vincent's Hospital regularly. Her application came up for renewal in April and was refused. We requested a review, but it was disallowed. We then requested an appeal and only yesterday we received word that she was granted a doctors only medical card. This lady is on medication that costs more than €100 a week, which she does not have the means to meet.
Anne has always held a full medical card on medical grounds as she suffers from osteopenia and severe rheumatoid arthritis. Her case came up for review in April. When her application was refused, it went to review but that, too, was refused, and it was later refused on appeal.
Jack is aged nine. He has held a full medical card. He has multiple disabilities, including cerebral palsy and a hearing impairment. Jack's medical card came up for review in February and he was awarded a doctor visit card. We requested a review and the original decision was upheld. We therefore appealed the decision and that was again upheld.
Jeanette works in the HSE

… has always sought not to be an economic burden on the State. She has had and retains her own medical needs which surpass her means, now that she has dependents, namely her partner … whom is unemployed and her miracle baby [now 12 months old]. [That baby unfortunately] is in constant need of specialist medical attention. All the relevant details pertaining to this case, economic and medical, are on the file.

I find it distressing that this application process has been so poorly dealt with, considering the amount of communication Jeanette has had with the relevant sections dealing with her application. She was informed over the phone that the cards were granted only to be informed the opposite days later. It is unbelievable that Jeanette should be forced to avail of my … office in seeking to have the only decision possible in this case, arrived at.
Bryn Bailey is a young boy of six years of ag

e from my constituency. When his card expired he was refused the discretionary medical card even though his circumstances were worse than when it was granted. Only on appeal and after ferocious lobbying by public representatives for four months did he even receive the six month emergency card, which is a mere stop gap…

… Young Bryn faces challenges in his young life we can only begin to imagine. Among other things, he suffers from epilepsy, spastic quadric paresis, mitochondriaI disorder, global developmental delay, hypertrophic cardiomyopathy, precocious puberty, chronic constipation, hypothermia, microcephaly and right renal calculi.

He has no means of communication, no use of his arms or legs and is wheelchair dependent. His parents have had to make huge sacrifices to support and care for him. He requires 24 hour care seven days per week. His parents are his carers.
I have tabled a parliamentary question on the case of a 13 year old boy. When he was diagnosed with autism at four years of age, he received a medical card. It was renewed every two years until August of this year when, despite there being no change in his medical condition – if anything it had worsened – or in his parents' financial position, something else that had worsened, his application was refused. That refusal is being appealed.
A lady who was paralysed in an accident last year was granted a medical card in early 2013 following a mammoth battle. She had been rendered tetraplegic after the accident and required extensive rehabilitation in the National Rehabilitation Hospital. She was informed in July of this year that the medical card was cancelled. An application to have the card reinstated was turned down. The matter is now under appeal. In the meantime, she has been left without a card.
A man who is on the transplant list as he awaits a kidney transplant and attends dialysis three days a week. Now that he does not have a medical card, the cost burden on his family is proving great. Surely it does not take weeks for a medical assessor to determine that someone on the transplant list has exceptional medical needs.