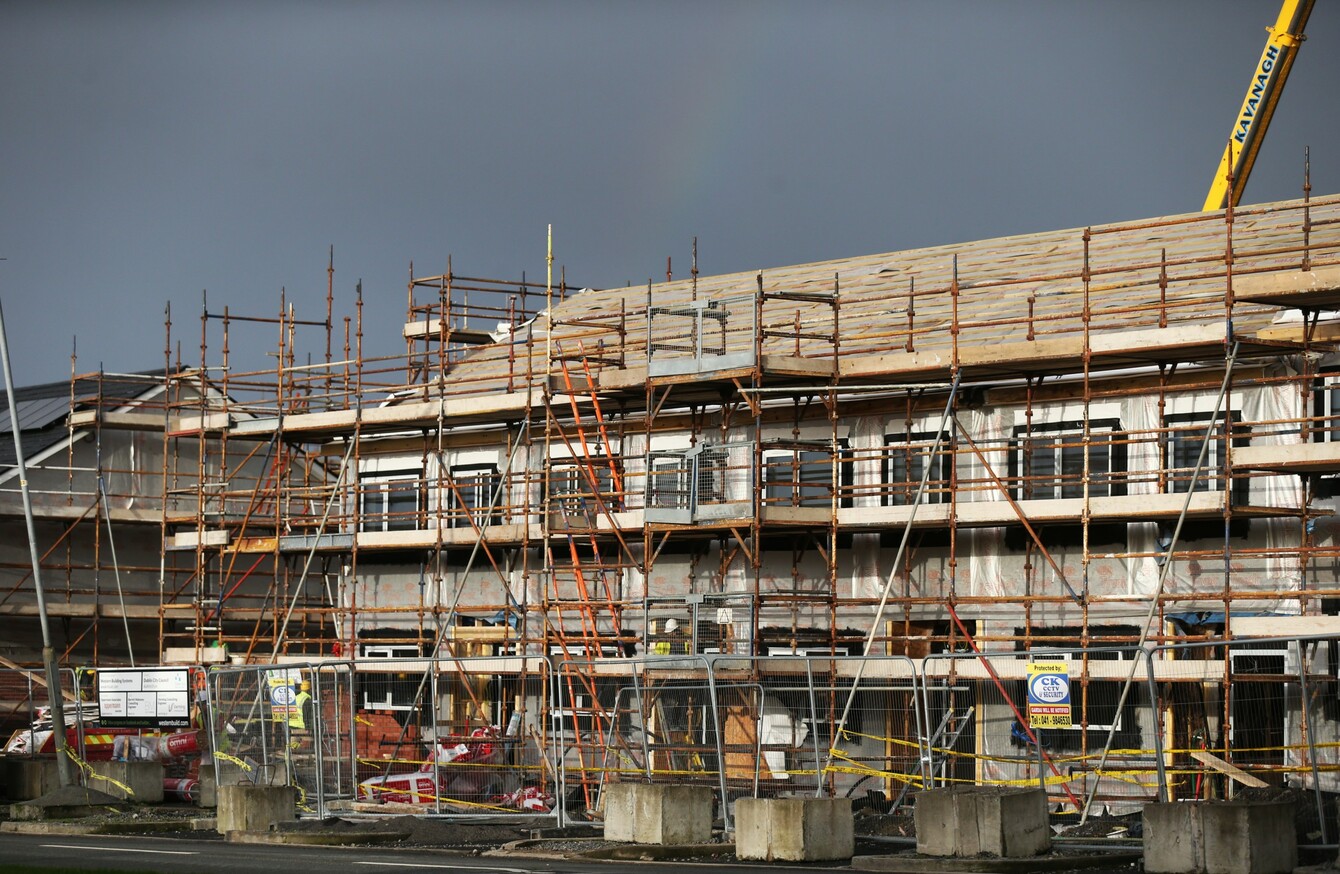 THEY'RE TWO OF the biggest issues facing the country and today the new Fine Gael-led minority government made a swathe of pledges on housing and mental health.
With an ongoing housing crisis, it is no surprise that it is the second item tackled in the 155-page document.
To start, the government wants to build 25,000 new houses a year every year by 2020.
Last year, building on just 8,000 homes was begun.
To do that, the building will be ramped up to 18,000 a year by 2017.
New Housing Minister Simon Coveney today told Sean O'Rourke that he needs to "continue and intensify" the work done by his predecessor Alan Kelly in relation to building houses and working with local authorities to increase the supply of social housing.
I'm not afraid of being radical if that's what's necessary.
He said that he would use legislation to fast-track planning and committed to an "immediate response".
"I regard what's happening in housing, and in particular for families that are homeless, as a national emergency and we need an immediate response."
The document also pledges two major initiatives in the government's first 100 days: An Action Plan on Housing and a new model of affordable rent.
The programme also promises to end the use of hotels and B&Bs as long-term emergency accommodation and a scheme to help first-time buyers.
Mental health
The subject of mental health, which has been the focus of much discussion, received its own section in the document.
In it, the government pledged to tackle the crisis in the area, not just by using the health service.
The stigma associated with mental health remains and will require a wider and more concerted effort across all aspects of society, not just focussed upon our health services.
On the health side, the government says GPs will play a key role in tackling the area.
They have also committed to an expert review of current status of response to mental health issues in Ireland will advise on how to increase 24/7 support.
The government also wants to ensure that every Emergency Department has a team of clinical nurse specialists in psychiatry to provide rapid response to cases of self-harm.
In order to make the conversation around mental health more open, Wellbeing will be made a Junior Cert subject in 2017.
Speaking today, Health Minister Simon Harris said mental health would be addressed in the community.
"We will continue to support the provision of mental health and disability services within the community, where appropriate.
"The more intervention we can have for patients at the earliest possible stage, the more likely a better outcome is for patients."