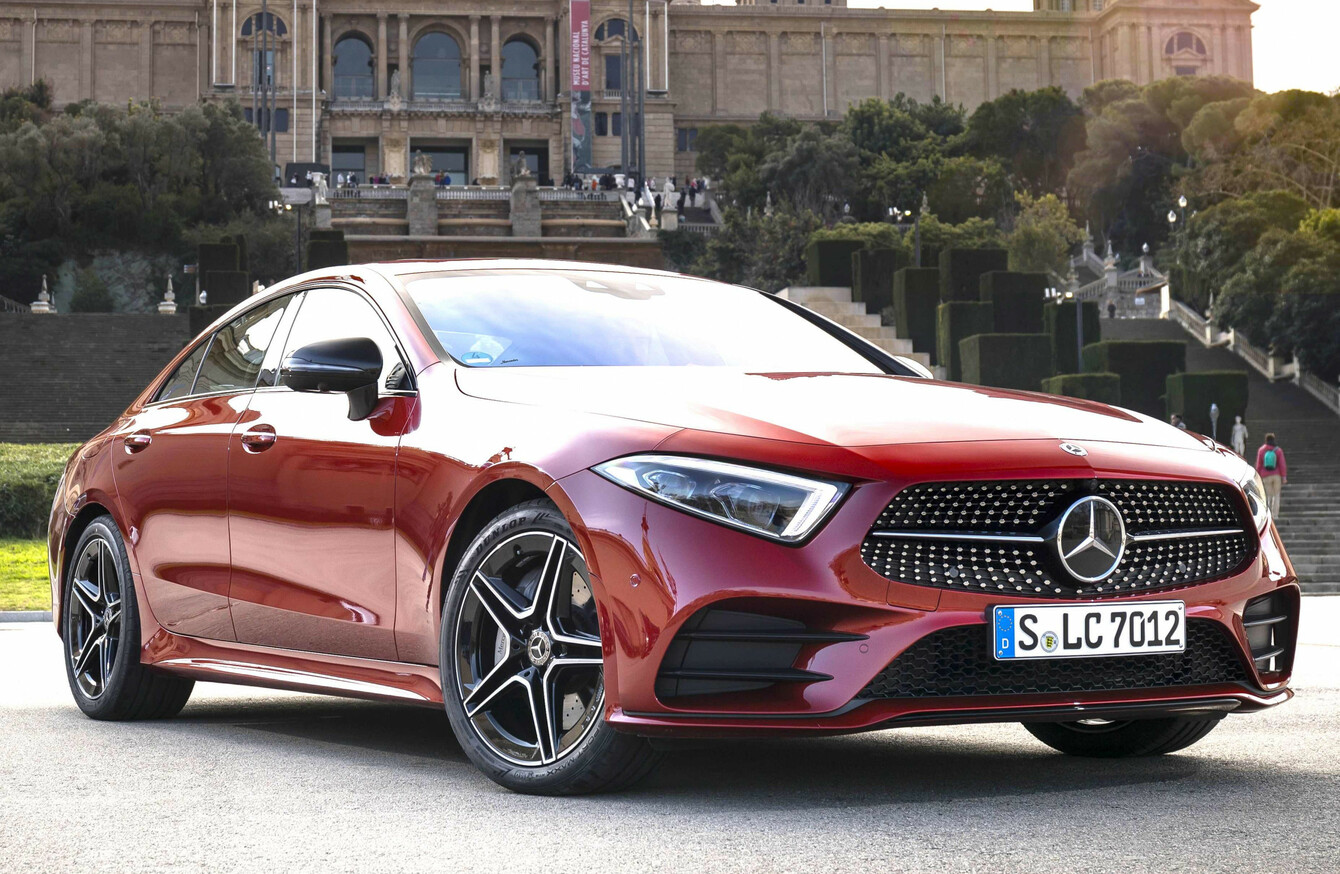 Image: Daimler AG
Image: Daimler AG
THE CLS COUPE from Mercedes-Benz was first introduced in 2003 and this new third-generation model is due to hit our shows in the middle of this year.
The new saloon/coupe shows off Merc's svelte new 'Sensual Purity' design language which sees less lines and smoother panel blends across the car.
The cabin can now, for the first time, accommodate five occupants and backrests can be folded to expand the 520-litre boot. Other features within what Mercedes-Benz calls a sporty, fully digital 'width-accentuated' cabin include individually adjustable 64 colour ambience lighting, illuminated air vents, hand-finished appearance upholstery, and air conditioning.
Sharing features in common with the S-Class, the new CLS comes with all of the latest generation touch-screen infotainment, safety and driver assistance systems including one safety system that prepares occupants for the anticipated noise should a collision occur.
From launch there will be three diesel units, a CLS 300 d, 350 d 4Matic and 400 d 4Matic. Later on in the year a 22o d will join the range. The 300 d produces 245hp and 500Nm of torque. The 350 d produce 286hp and 600Nm of torque and the 400 d produces 340hp and 700Nm of torque. 

The most potent model is a CLS 450 4 Matic 6-cylinder petrol optional producing 367hp and 500Nm of torque.
Ciaran Allen, sales manager for Mercedes-Benz passenger cars in Ireland, says that prices will be announced closer to its market introduction next May/June.
Our intention will be to hold CLS prices at a competitive level consistent with market conditions and the expressed determination of Mercedes-Benz to offer value at all points across its model range.