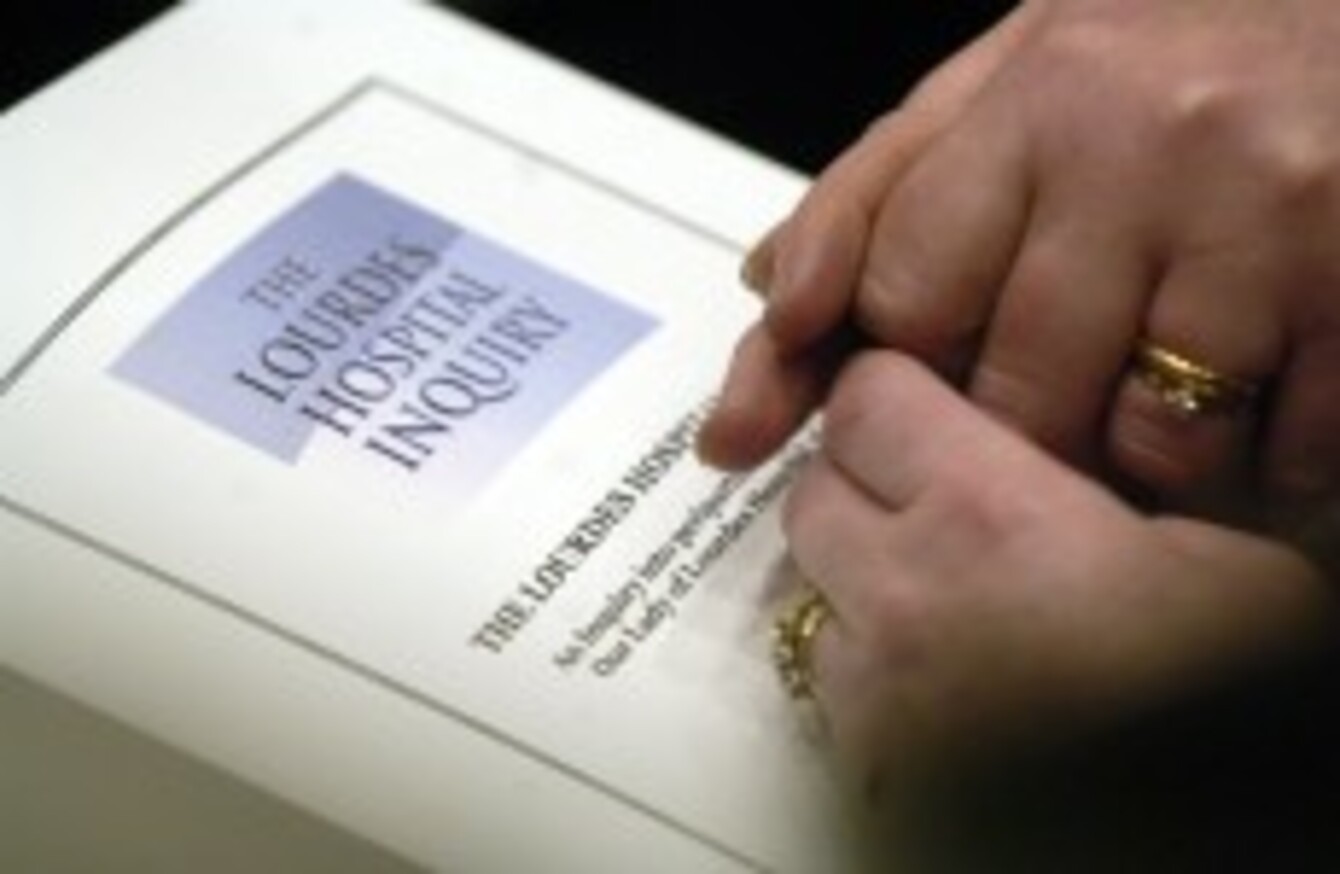 Image: Graham Hughes/Photocall Ireland!
Image: Graham Hughes/Photocall Ireland!
MICHAEL NEARY'S FAMOUS quote to his patients was, "I saved your life."
Hundreds of women left Our Lady of Lourdes Hospital in Drogheda believing the surgeon's words.
For most, it was many years later before they realised he had not saved their lives but, instead, carried out a grotesque and violent betrayal.
"I was one of those women who thought my hysterectomy was definitely necessary," Jean Russell told TheJournal.ie in an interview following this week's Patient Focus press briefing in Dublin's Buswell Hotel.
"Even when the story broke years later, I was still convinced I needed it. I told people, 'I wouldn't be one of them'. I believed he totally saved my life.
"I did actually think he was a good man who knew what he was doing, and that he was doing it for the right reasons."
When the inquiries into Neary's behaviour and practices began (he performed hundreds of unnecessary, damaging and negligent gynaecological procedures on women and remained unchecked for decades), she took out her records and let the investigating professors read them.
They found the surgery to be negligent and unnecessary.
"I couldn't believe it. I still find it hard to believe it. Why would he pick on me? Why pick on someone who didn't need the operation? To this day, I cannot understand that."
Russell, now 65, has suffered a number of complications since the botched surgery was performed by Neary.
Instead of taking out a damaged ovary, he attempted to repair it and removed the other, "good one". At age 38, she was left with no functioning ovaries and early menopause was brought on. Neary also told her that he had removed her cervix. It wasn't until 24 years later that she found out she still had one. She never had a smear test performed in all that time. "It was one thing after another," she says.
"If I had the ovaries, I wouldn't have gone through those changes and I would have had another ten years of good living."
Neary was eventually struck off the Medical Register in 2003 following a lengthy hearing before the Medical Council. However, a series of separate investigations and inquiries had started years earlier after two midwives working at the Maternity Unit blew the whistle on his methods. They had concerns that the then highly-regarded doctor was carrying out an unusual number of Caesarean hysterectomies and that he favoured "out of date" clinical practices.
The Lourdes Hospital Inquiry was established by the Government in 2004 after which a large number of women were compensated. It found that since Neary began his work as an obstetrician in the hospital, the rate of Casesarian hysterectomies was extremely high.
Altogether he performed 129 procedures which involves removing a woman's womb shortly after she gave birth. The average for the majority of obstetricians' career is about five, an RTÉ documentary revealed after investigating the case.
Women have been compensated through both the redress scheme and through civil actions when the Statue of Limitations of two or three years allowed. The amounts varied from €80,000 to €300,000, depending on severity of situation, damage and number of children.
Russell could not bring a civil action because of the timing of her discovery and she was excluded from the initial redress scheme, the strict parameters of which were set out after Judge Maureen Harding Clark's 2004 deliberations, because just one ovary was removed.
"I'm angry because I think it is a woman's problem that men have not bothered about," she explains. Advocacy group Patient Focus called the press briefing this week as part of its latest attempts to ensure the current government follow through on promises that it would rectify the exclusion of 35 victims. Most were left out because they were at least 40 years old when the operations were carried out, while others were omitted because of legal technicalities laid out by the inquiry.
Frustration and anger
As we sit in the hotel lobby, the group can see Siptu members picket outside Leinster House. Despite the proximity, the women had to earlier vent their frustrations at the 'no show' from most political parties.
Two years ago, in the height of election fever, there were representatives from Fianna Fáil, Sinn Féin, Fine Gael, Labour and a handful of independents "falling over themselves" to offer support.
"Promising everything then and now they won't even answer your phone calls," exclaimed Russell.
On Thursday, there were two lonely Labour parliamentarians. Senator Mary Moran and Deputy Gerald Nash did not hide their frustration and pointed it firmly in the direction of their colleagues when asked to speak. They both promised they would continue to push for action.
Patient Focus has sought meetings with the Taoiseach and Health Minister James Reilly but are yet to be accommodated.
In a response to TheJournal.ie about where the issue lies currently, the Department of Health said the Minister is to bring a proposal regarding the women who were "excluded on age grounds alone" to Cabinet before the summer recess.
But this could create even more trouble for for the small number of women, as it would dissect their group even further into those who will be helped and those who won't.
For most of the women it is not even about the money anymore.
"It's just getting recognised and being told there was a wrong done to us. I feel there should be compensation and an apology. And an assurance that it won't happen again to our children."
She recounts the worries she had around her own daughter's pregnancies.
"I thought, 'Thank God Dr Neary isn't around'. I didn't think those things before. To think it could have happened to my daughter.
"I do feel we did a service for the younger people. It makes them more aware to ask questions. If it was now, I'd want to know what he was taking, why he was taking and how it all went. It's not something that we would have wanted to talk about at the start. It felt as if you did something wrong…being stupid that you didn't ask the questions."
A feeling of injustice also permeates through the victims because criminal charges were never brought against the disgraced surgeon (he was investigated by gardaí and the DPP received a file but it was decided the evidence was not sufficient).
"He's still going around Drogheda, not a bother on him. And he still has the villa in Spain," Russell said with a sigh.
The same sentiment was brought up at the earlier press conference by another victim, Marie Raeburn.
"Michael Neary was a dysfunctional individual who damaged women. Today he is a free agent, drawing a pension and we are left in limbo," she said. "He has a villa abroad while we try to cope with everyday living."
Patient Focus representatives have said they will keep fighting "until we die" but everyone is hoping for a speedier conclusion.
"I would like it done, dusted and finished," concluded Russell. "Just to be done with it."