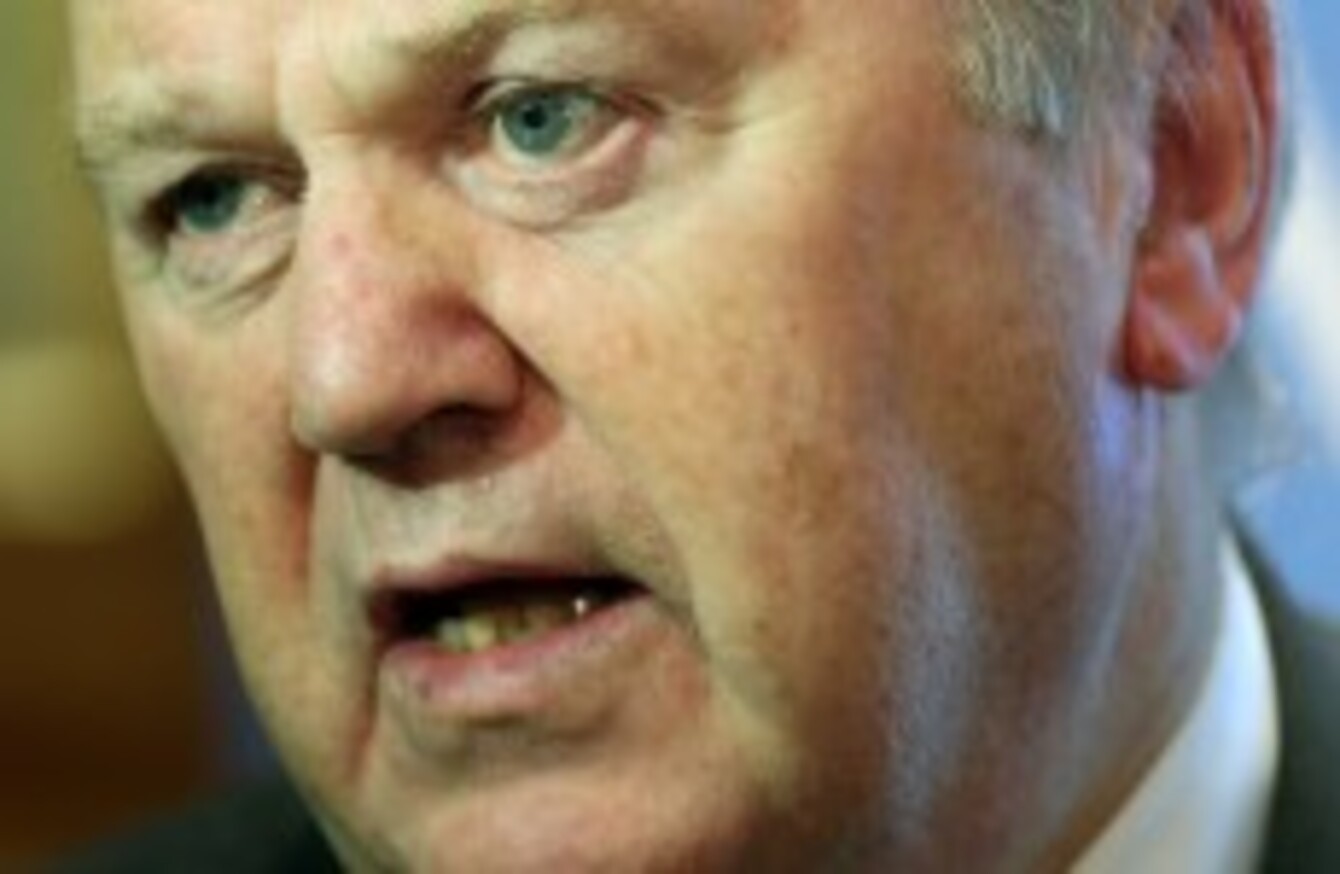 Michael Noonan
Image: Laura Hutton/Photocall Ireland
Michael Noonan
Image: Laura Hutton/Photocall Ireland
Updated 9.43pm
THE REVENUE COMMISSIONERS has pledged to deploy extra staff to its helpline tomorrow and continue an an active media campaign in an attempt to outline the payment options for the property tax.
Information notices will also be placed in national newspapers from tomorrow, the Department of Finance said in a statement tonight following Finance Minister Michael Noonan's meeting with Revenue chair Josephine Feehily in Dublin.
Revenue plans to continue its communications plan on local and national radio and television in the coming days and will deploy extra staff to its helpline, if required, in the weeks ahead.
Considerable confusion has arisen in recent weeks as a result of letters sent by Revenue to hundreds of thousands of homeowners asking them to specify this month how they intend to pay the property tax for next year.
Some of the payment options involve the money being debited from people's accounts this year.
Committee appearance
Earlier, Noonan said that the government would prefer the bulk of the property tax revenue due next year to be paid next year rather than this year. He was speaking to reporters prior to his meeting with Feehily this evening.
Meanwhile, it has also been confirmed that Feehily will appear before the Oireachtas Finance Committee on Thursday afternoon at 3pm to discuss issues around payments options.
Noonan said today: "While the government knows some money will come in in advance… we want the bulk of the money in 2014.
"It would give us a difficulty actually if too much came in in advance because it would have to be accounted for in 2013, and we might have a shortfall in our Budget in 2014."
He said that the government has "no interest" in getting "the bulk of the money in advance" and said Revenue wants to give as many options as possible to taxpayers.
Noonan said the confusion has arisen because filling out tax forms is not customary for most PAYE workers.
'Go into the internet'
Noonan said that Revenue has conducted a lot of interviews in the past week and would do more in the coming days.
He pointed out that the number of calls to his Department about this issue have reduced in recent days as a result of this.
He reiterated that there are a number of options for paying the tax and acknowledged that those who choose to pay by debit or credit card will pay all of the money now, but said this is akin to booking a flight with Ryaniar or Aer Lingus where the money is debited when you make a booking.
He said: "There are options for all sorts of things.
"If you go into the internet, like one of my friends did last night, and you want to pay in bulk, you can pay it all in bulk in a March date.

"So there's no necessity to pay it in advance. It's just that people with the various options weren't sure where they stood."
First published 6.03pm