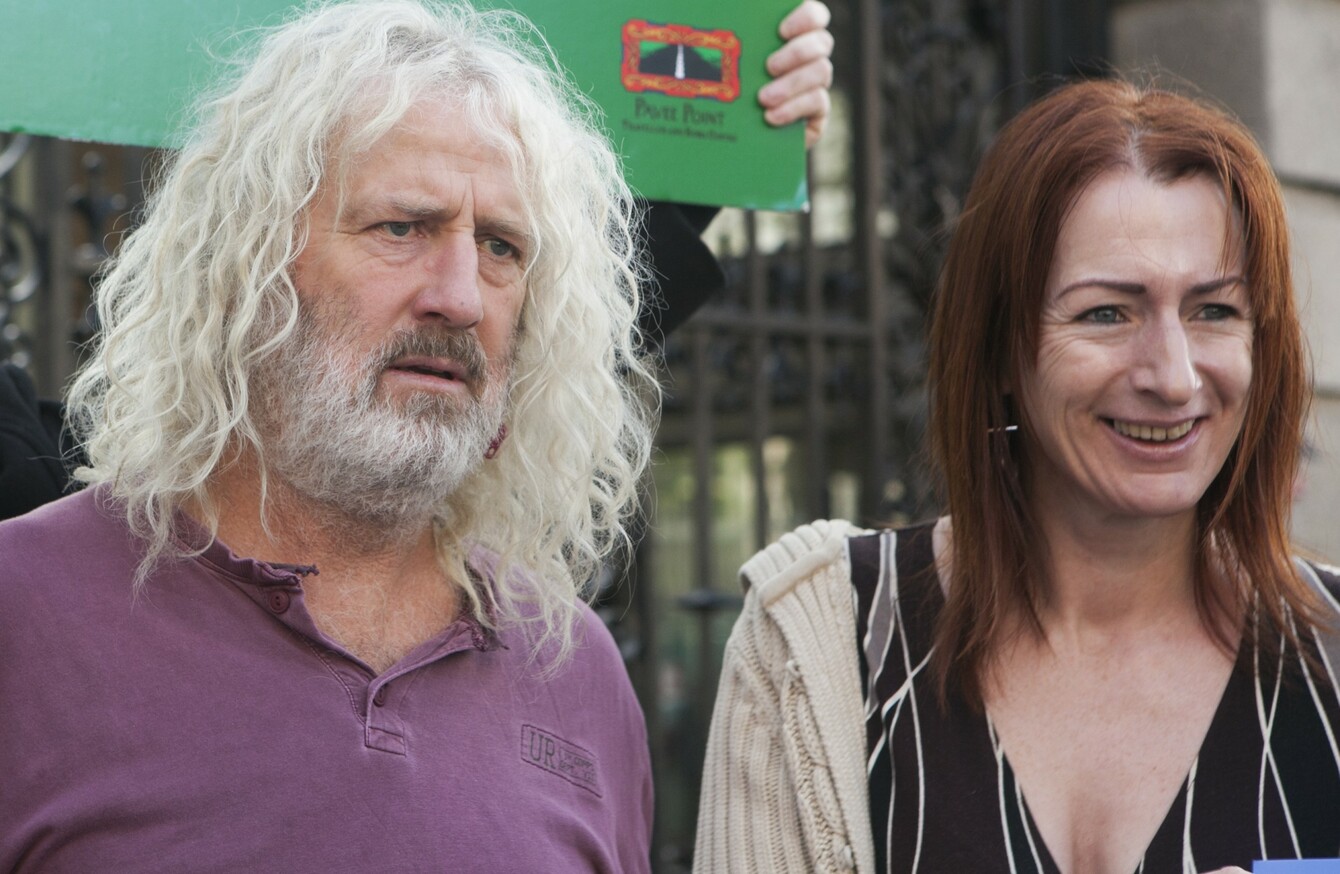 Mick Wallace and Clare Daly
Image: Leah Farrell
Mick Wallace and Clare Daly
Image: Leah Farrell
Updated 4.44pm 
INDEPENDENT TD MICK Wallace has been released from Limerick Prison this afternoon after he was earlier arrested by gardaí over the non-payment of a fine for breaching airport by-laws last year.
The Wexford deputy presented himself at Clontarf Garda station by appointment this morning where he was arrested and taken to Limerick prison.
He was given temporary release on condition of good behaviour at 4pm today having been processed by the Prison Service.
In April, Wallace was fined €2,000 after being found guilty of breaching airport regulations when he entered a restricted area at Shannon Airport during a protest on 22 July 2014.
Fellow independent TD Clare Daly was also fined the same amount for her involvement in the protest. The pair were each given three months to pay the fine or face 30 days in prison.
Both indicated at the time that they would not pay the fine, with Wallace saying he would not pay the amount to "save my life".
Independent TD Thomas Pringle, who has been working closely with both deputies, said he expects Daly to be arrested shortly, but could not confirm if this will happen today or tomorrow.
"I imagine she will be arrested at some stage," Pringle told TheJournal.ie today, saying there would be a statement issued on behalf of both TDs once this happens.
Calls to Daly and her office were not returned at the time of publication.
How did it leak?
Pringle queried how information about Wallace's arrest earlier today had been leaked to the media "within ten minutes of him being arrested".
She said both Daly and Wallace intended to raise this matter with the Minister for Justice.
Speaking to TheJournal.ie earlier this afternoon, John Lannon, from the activist group Shannonwatch, said he had spoken to Daly this morning and she did not know if she was to be taken to prison today.
Shannonwatch had demanded that Wallace be released. In a statement issued today, the group said that Wallace and Daly had spent years "trying to get answers from government ministers about the US military planes passing through Shannon".
"Clare Daly and Mick Wallace have repeatedly highlighted how the US military use of Shannon Airport breaches Irish neutrality and contributes to the death and displacement of millions of people," added Dr Edward Horgan.
They have repeatedly asked for the Irish authorities to search aircraft carrying US soldiers and war materials at Shannon in order to restore Ireland's credibility as a neutral state.
"[Government ministers] say that US military aircraft transiting through Shannon Airport are not engaged in military operations or involved in military exercises, and are not carrying any weapons, munitions or war materials. But this is simply not credible."
- additional reporting from Paul Hosford