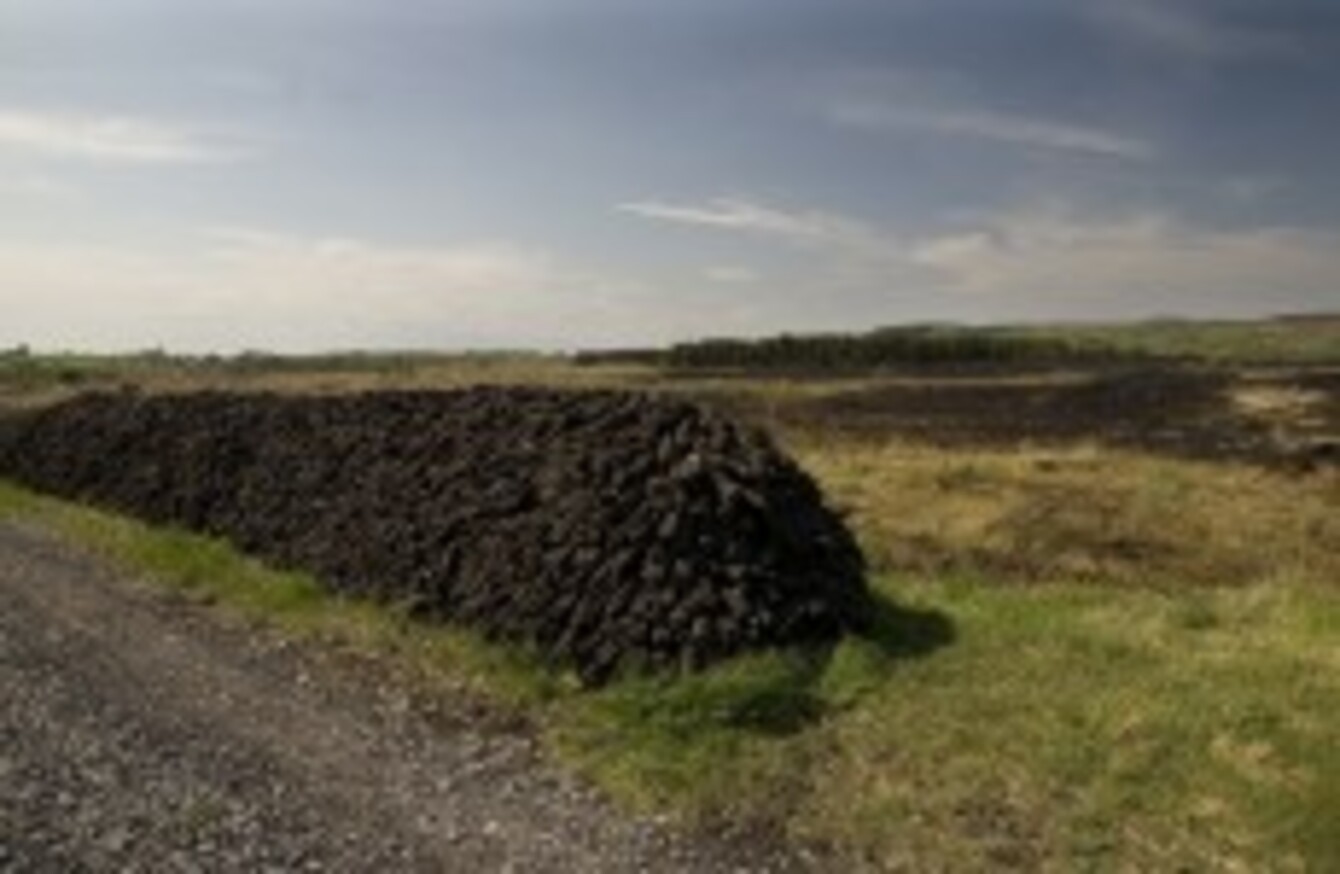 File
Image: Eamonn Farrell/Photocall Ireland
File
Image: Eamonn Farrell/Photocall Ireland
TURF CUTTERS ARE being appealed to once more by Minister Jimmy Deenihan not to cut turf, a day after the Turf Cutters and Contractors' Association accused him of betraying them.
The Government and EU Commission rejected TCCA's proposals and implementation strategy, and yesterday the TCCA said that "faced with this latest act of betrayal", it was withdrawing from all contacts and co-operation with the Government and the Chairman of Peatlands Council.  It also asked all of its local bog committees to break off all contact with NPWS and Government officials.
It reiterated its call for the establishment of an Independent Commission of Inquiry into the implementation of the EU Habitats Directive.
It said that all discussions and negotiations have broken down, leading it to "free its members" from the request that they do not cut turf while discussions continued.
We believe that in honour of the 1916 rising, its leaders, its spirit of Irish Freedom and Independence, that Easter Week would be the ideal week to strike for freedom and exercise your Turbary Rights in the time honoured Irish tradition.
The TCCA went on to criticise what it called the "anti-democratic and dictatorial nature of the European Union" and said that turf cutters "may wish to take this into consideration when it come to voting in the EU referendum on 31 May 2012″.
The TCCA gave their Implementation strategy document to the Government and EU Commission which focused on a three-year phased transition period.
Earlier this week, the Irish Government and the EU Commission jointly rejected the TCCA proposals and implementation strategy.
Speaking on RTÉ's Morning Ireland this morning, Minister Jimmy Deenihan appealed to people not to cut turf, and said that if they break the law they will face the consequences.
He said he had a "very constructive meeting" with the EU Commission and they were to help the Irish government draw up a national plan for the 53 raised bogs that have to be closed.
Minister Deenihan said "I am appealing to them right now not to do that" when asked about the TCCA's desire to continue cutting turf. He said that those that cut turf on the protected bogs "have to face up to the fact they are breaking the law" and that they  could be taken to court or fined.
The Minister said the government has to apply the law, "otherwise the EU will impose major fines on Ireland" which could result in €9million in one year.
He said that they "are very close to finding a solution" and reiterated that turf cutters are being offered compensation.