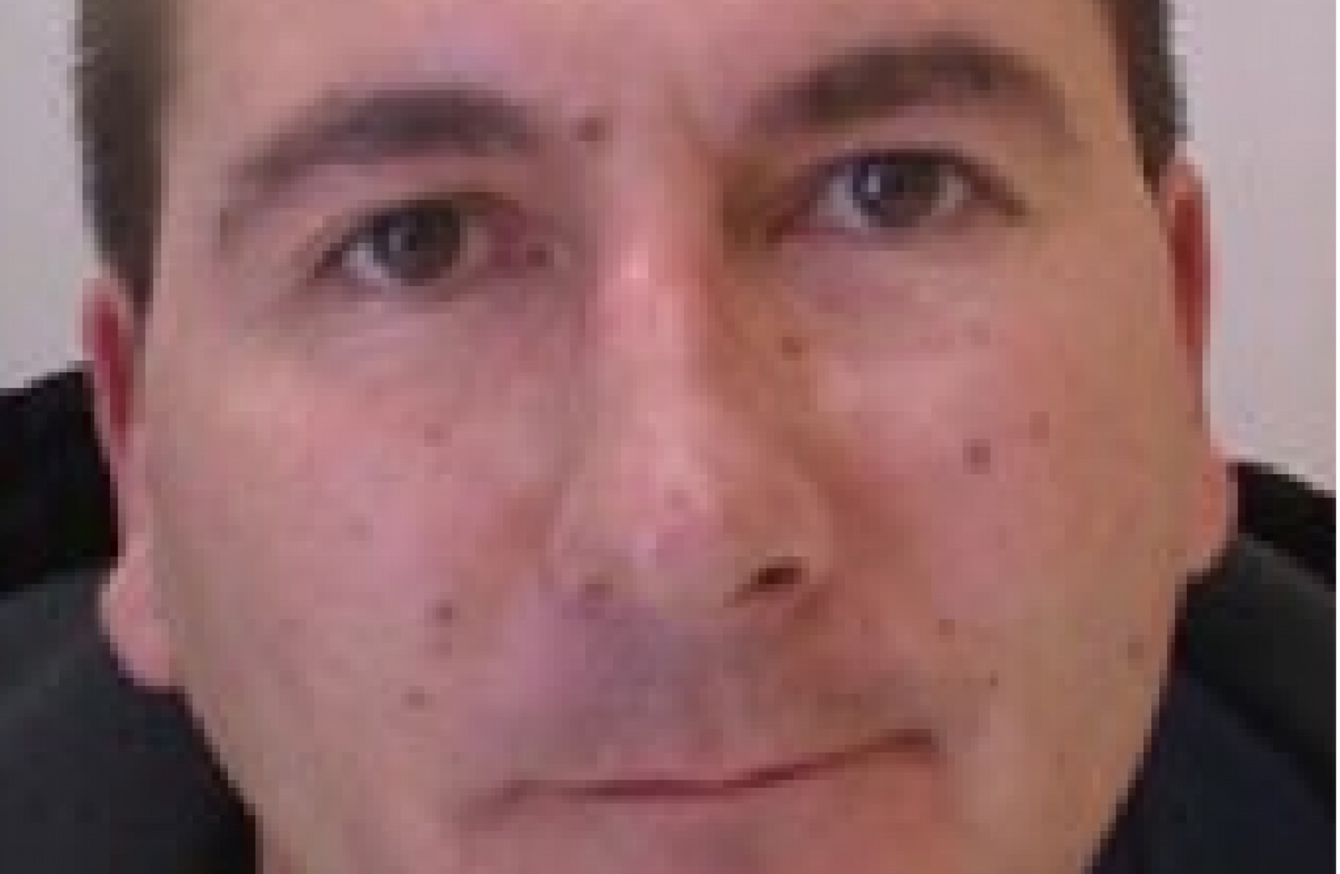 Image: Crimestoppers
Image: Crimestoppers
GARDAÍ ARE APPEALING to the Polish community in Ireland to come forward with any information they may have about a man who went missing from Dublin four years ago.
In particular, they're appealing to communities in Dublin and Wexford.
Konrad Misiak was reported missing on Tuesday, 25 March 2014. The 35-year-old was reported missing to Finglas Garda Station by his housemates, who last saw him in early February.
He had been living at a house in Finglas for a short time before he went missing, and been in Ireland for seven years.
Speaking with TheJournal.ie, Detective Inspector Des McTiernan said that they were treating the case as a missing-person investigation, but were keeping an "open mind" to what might have happened.
The Detective, who's a member of An Garda Síochána for 24 years, said that this was a "very unusual case" where he seemed to have disappeared without a trace.
The fact that we have had no sighting of him in the space of four years is unusual; more often than not there would be some trace of a person.
He said that their own investigative inquiries and technical analyses have led Gardaí to believe he was in Courtown, Co Wexford in early February 2014, but other than that there have been no developments.
"There are some cases where people disappear without a trace, but it's still unusual when you don't hear from someone in that space of time."
He said that at the moment, Gardaí don't have anything to suggest that he's anything other than missing.
Polish community 
In the next three to four weeks, members of An Garda Síochána are to travel to Poland to speak with Konrad's parents and sisters.
"We hope to travel abroad and meet with them in the very near future, just to sit down and give them an update, in case they have information to give to us," McTiernan said.
Although Gardaí have been in touch with the family over the phone to update them on the investigation, this will be the first time they've met with them in person.
"It's easier to talk at this late stage face-to-face," he says. "They're very concerned about their son and brother."
Over the next few weeks, Gardaí will hand out 200 leaflets appealing for information about Konrad Misiak in places like Polish shops and at churches where Polish Masses are held. A monetary award will be given to anyone with substantive information.
The answer to where he is lies with the Polish community. He didn't have great English, and obviously would have gravitated towards Polish community, like the Irish would do when abroad.
So it's to them really that I'm appealing: the Polish community in Wexford, Dublin or anywhere.
Anybody with information can call Crimestoppers anonymously on 1800 25 00 25.