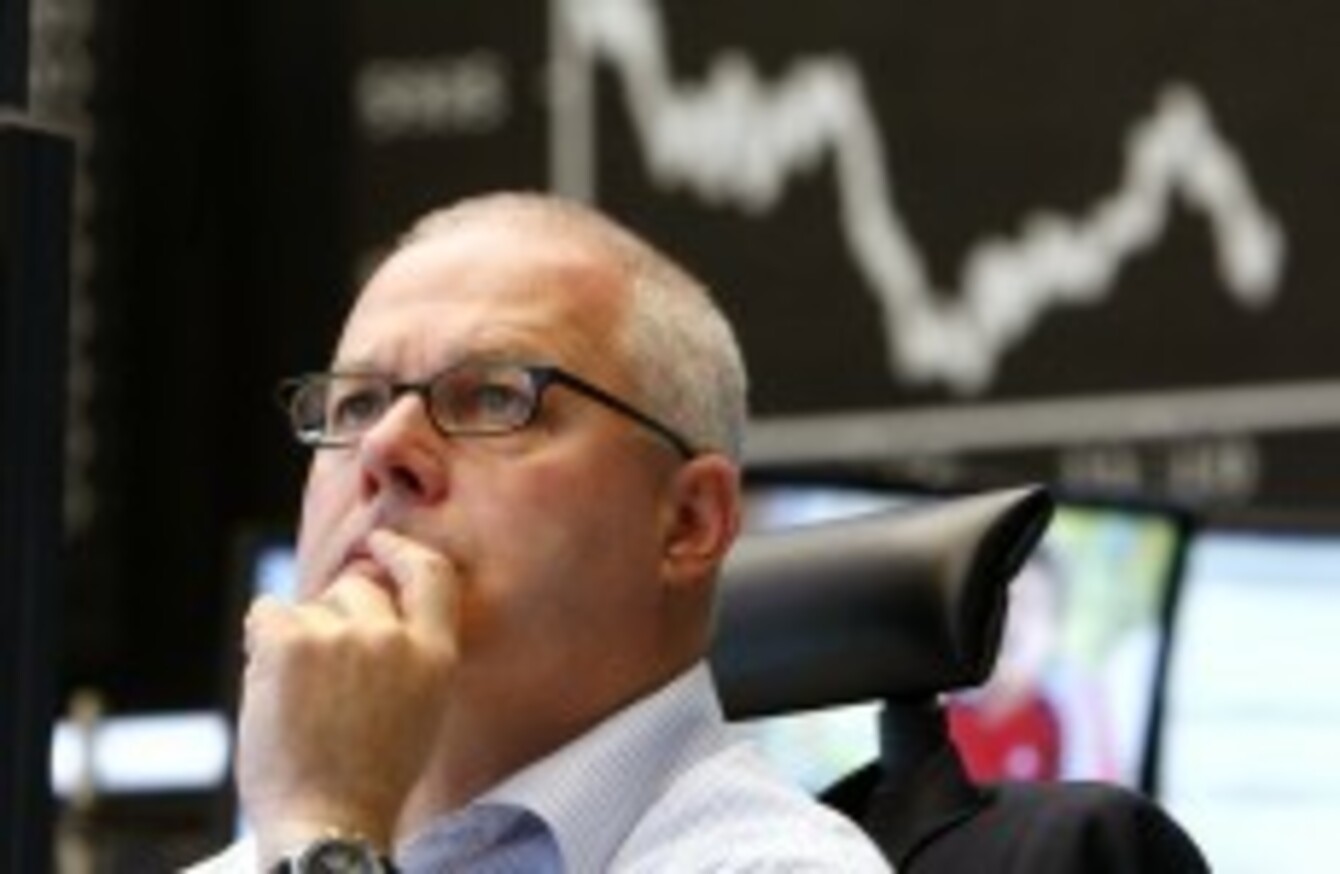 Traders saw another uncertain day today.
Image: Michael Probst/AP
Traders saw another uncertain day today.
Image: Michael Probst/AP
EUROPEAN STOCK MARKETS saw a mixed day of progress, as traders digested proposals from Angela Merkel and Nicolas Sarkozy for the creation of a full-time Eurozone 'financial government'.
Markets in Paris and Dublin both rose – though each perhaps for reasons other than the proposals outlined by 'Merkozy' yesterday evening – while the main indexes in London and Frankfurt both fell.
The ISEQ Index in Dublin gained 1.3 per cent, with strong financial results from the Kerry Group and CRH helping to fuel the rise, while in Paris the CAC 40 gained 0.75 per cent – with Luas operator Veolia among the main movers, gaining 2.5 per cent.
The news was less positive in London, where the FTSE 100 lost 0.5 per cent, as financial stocks like Standard Life, Barclays and Ulster Bank-owning RBS all shedding large values.
In Frankfurt, shares were down across many sectors, with construction and materials stocks contributing just as much to the fall as financial shares.
With two hours left of trading in the US, all three main indexes were in the red: the Dow Jones was down by 0.4 per cent, the S&P 500 by 0.3 per cent, and the NASDAQ by 1.1 per cent.
Asian Futures were following Europe's trend of uncertainty, with the Nikkei set to open with slight losses while the TOPIX index – also based on shares listed in Tokyo – was set to open with gains.