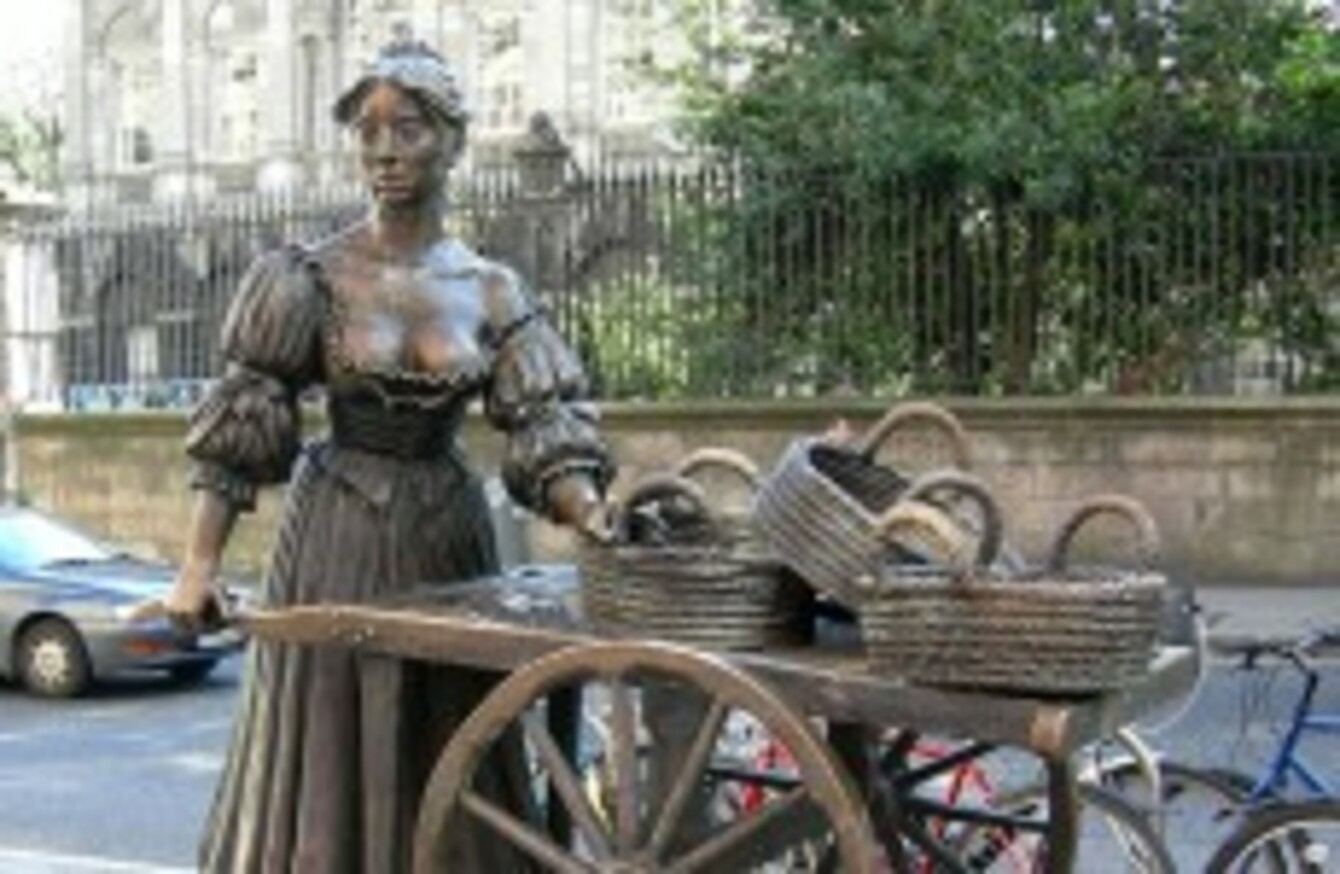 Image: Wikimedia Commons via Wikipedia
Image: Wikimedia Commons via Wikipedia
SOME OF THE capital's most well-known statues will be moved over the next six months to make way for the new Luas cross-city connection.
Dublin's most famous street-trader will take her cockles and mussels from Grafton Street to the nearby Fáilte Ireland offices on St Andrew Street.
While Molly Malone will continue to wheel her wheelbarrow through Dublin's streets, other monuments will be moved to storage units for the duration of the works.
The Lady Grattan fountain, donated to the city by Henry Grattan's daughter-in-law in 1880, will be moved from Stephen's Green to a storage facility.
The Lady Grattan Fountain on Stephen's Green Pic: RPA
The more modern Steine Sculpture, which was erected on D'Olier Street in 1986 and four stone bollards at O'Connell Street will also be moved.
The Grattan and Steine monuments, as well as the bollards, will be moved in the coming months, with SIAC construction awarded the contract to handle the removal and care of the statues.
The statue of lyricist Thomas Moore will, along with Molly Malone, be moved in 2014.
The RPA says that it "will work closely with the Department of Arts, Heritage and the Gaeltacht, Dublin City Council, the National Museum of Ireland and the Office of Public Works throughout the heritage works."