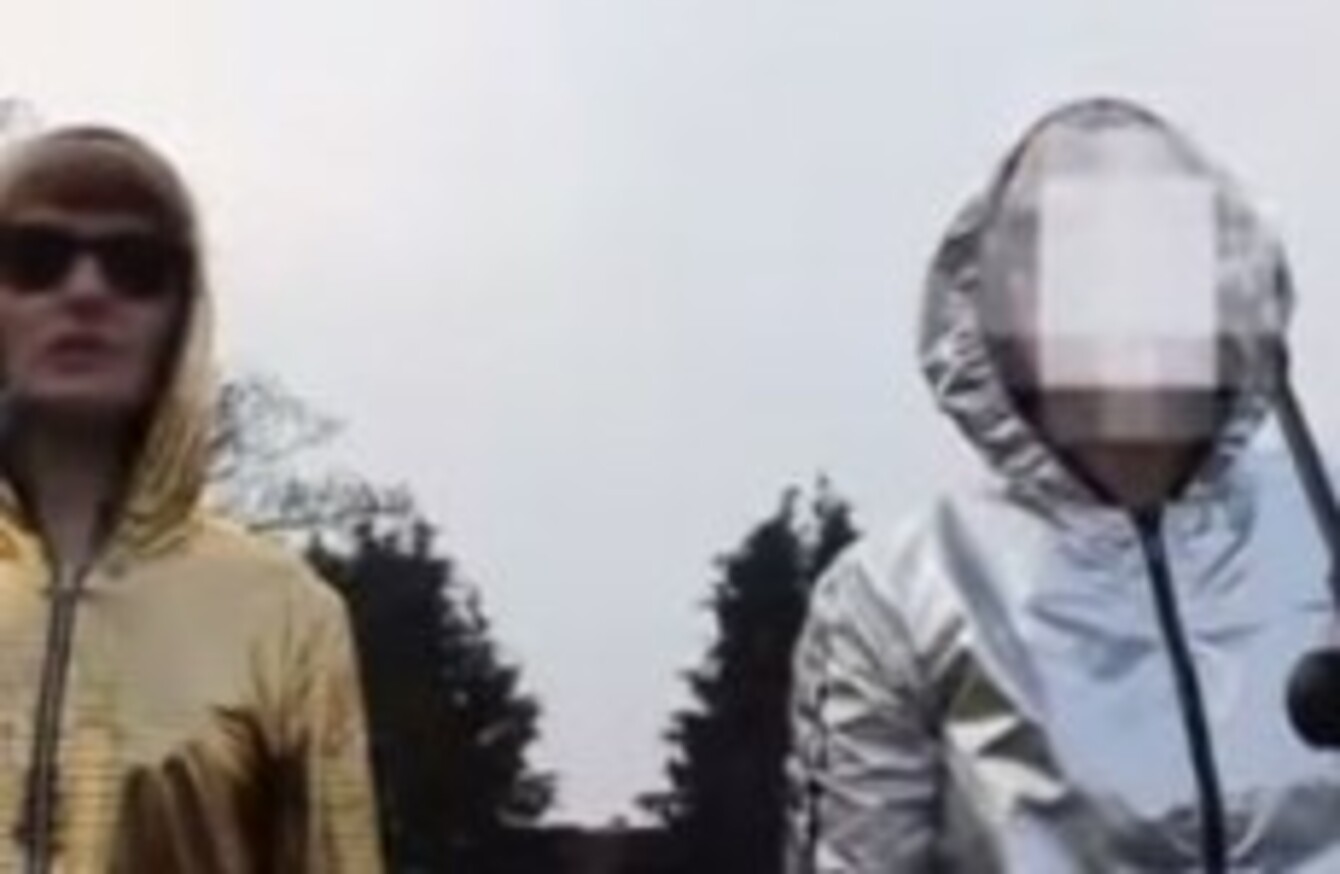 ONE HALF OF a lesbian couple has pixellated her face in a video for a Newstalk competition, due to the Irish employment laws.
The woman, who calls herself 'Pixel', and her partner Caoimhe are one of five couples who have been chosen to compete to win an 'ultimate wedding' thanks to Newstalk's Moncrieff show.
The competition is called #OpenToAll, and was open to both opposite-sex and same-sex couples.
The entrants had to lip-sync a song, and for Caoimhe and her partner's video, 'Pixel' pixellated out her face.
Caoimhe explained on Twitter:
Section 37 of the Employment Equality Act, 1998 states:
Essentially, it means that schools run by the Catholic Church are exempt from certain aspects of equality law due to their religious ethos and teachings.
In September of last year, Minister of State at the Department of Justice and Equality, Aodhán Ó Ríordáin, said he planned to advance legislation to amend Section 37.
He said at the time:
In its current form, this section of this Act allows religious institutions to discriminate against employees who may contradict their ethos.
He said it could have a "chilling effect" on members of the LGBT community, as well as divorced or single parent workers.
Newstalk said it could not comment on the pixellated video.
What does the Department of Education have to say?
The Department of Education told TheJournal.ie that the Minister for Education and Skills, Jan O'Sullivan TD, "believes that people should not be discriminated against because of who they are", which underlines her commitment to the same-sex marriage referendum.
It also underpins her support for amending Section 37 of the Employment Equality Act, which can force people who are gay or lesbian, single parents, or other groups, to hide their identities in the workplace.
The statement also said that a Private Members' Bill, the Employment Equality (Amendment) (No 2) Bill 2013, which was sponsored by Senator Ivana Bacik, was published and debated in Seanad Éireann.
That Bill makes unlawful any difference in treatment on grounds of the employee's gender identity, civil or family status or sexual orientation. In essence, the Private Members' Bill seeks to change the existing exemption by imposing a stricter test for discrimination on educational or medical institutions that are in receipt of public funding.
In March 2013 the Government agreed to support the principle of the Bill, subject to amendments that may be required on advice of the Attorney General.
Minister Ó Ríordáin is sponsoring the legislation, and has committed to getting it enacted during this Dáil session.