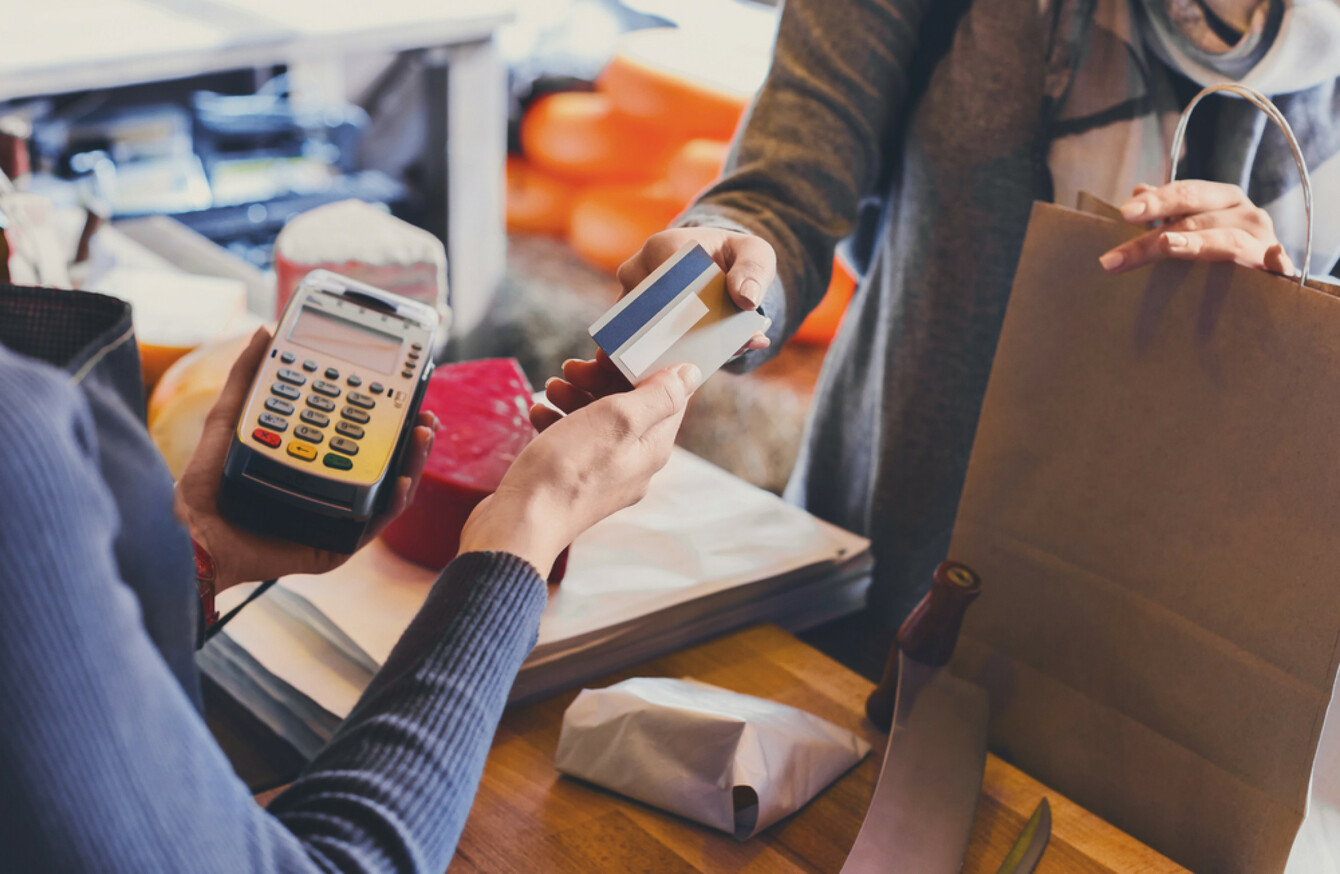 Image: Shutterstock/Prostock-studio
Image: Shutterstock/Prostock-studio
GETTING A HANDLE on your finances can seem like an overwhelmingly scary task, especially if you've never had a saving or budgeting habit before.
"So many people out there have a mental block when it comes to managing money," says Brendan Reilly, a personal finance director with Eolas Money.
"They know the number that appears at the bottom right hand corner of their payslip, but anything beyond that makes them come out in a rash. As long as there's more coming in than going out, they don't concern themselves with it."
Brendan says this sort of approach is like avoiding visiting the dentist – a bad idea, basically.
If you wait until you have a toothache, it's going to be a lot more painful than if you go for a regular check-up.
If you have a savings goal in mind – a holiday, some money for the kids' education, or even a mortgage – then getting your money in order is worth the extra effort.
Here's Brendan's advice for getting started (even if your savings balance is currently at zero)…
1. Set up the dreaded Excel spreadsheet
"The first thing I would do is fill in a very simple spreadsheet with your income versus your monthly expenditure," advises Brendan. "There will be something you won't think of so leave wiggle room in the expenditure column."
If you want to start saving but the spreadsheet shows you don't have any income left at the end of the month, then figure out where you can start cutting back. "People tend to live day to day but a budget will show you if and how you can generate some surplus," says Brendan.
2. Try a trial period of saving (and reward yourself at the end)
You don't want to scare yourself out of saving one month in, so start small, says Brendan:
If it looks like your surplus is €300 a month, plan to put aside €200 for a few months. Then you know you have enough for unexpecteds like a trip to the GP. Try this for three months and then look back and see if you're left with a credit balance. 
And if you do end up with some money left over as planned, it's important to reward yourself. "Take a night away, or use the money for something tangible that'll leave you feeling good about having saved," suggests Brendan.
3. Figure out your annual expenses and work backward
How much does it take to run your household annually, off the top of your head? "This is a question I always ask clients and the answer is usually guesswork. If it's a couple, they'll usually suggest totally different figures."
Brendan advises making the distinction between monthly outgoings (like groceries, phone bills, or Netflix subscriptions) and your once-a-year expenses (car tax, health insurance, or property tax). 
The once a year stuff can get forgotten until the last minute, but if you know at the start of the year what is due to be paid, you can start to put money aside month by month. If you need €3,000 for those expenses, then how much do you need to put aside each month?
4. Take a serious look at your grocery spending
Food shops are an unavoidable expense – we all need to eat, after all – but they're also one of the biggest causes of money wastage, says Brendan:
I see huge variations in spending on groceries, even between two families in the same area with kids of the same ages. If you spend €250 more than the norm on groceries each month, you'll have to earn about €6,000 before tax to pay for that. When people see it that way, they're inclined to be more cautious.
To start, aim to stick to a once or twice a week shop, rather than daily top-ups at the supermarket, and compare prices between different stores and brands.
#Open journalism No news is bad news Support The Journal

Your contributions will help us continue to deliver the stories that are important to you

Support us now
5. Shop around for the boring stuff (like utilities)
"Control the controllable," advises Brendan. 
There's a lot you can't or simply would rather not save money on: extracurriculars for your kids, fitness, or essential events like weddings. So shop around on the other stuff, like your utilities.
Comparing providers for your phone bill, broadband or car insurance could end up saving you enough for that wedding gift or that term of drama classes, after all.
6. Split expenses with your partner? Be 100% open with them
If you and your partner have two incomes, you probably already have a system for big expenses like mortgage payments, insurance payments or household bills.
But it's important to fill each other in on the day-to-day stuff too, like how much you've both spent at the supermarket this week, or the filling you have booked in at the dentist for next week, Brendan advises:
I always hear people saying, 'I just don't know where the money goes.' The more communication you have, the easier it is to get a handle on things.
Ready to take control of your finances? With the An Post Current Account, you'll get more from your money. When you open a new current account with An Post and lodge €30, you'll get another €30* back. Plus, An Post has partnered with retailers like Lidl to help you earn money back when you shop. Find out more online here.
*Terms and conditions apply, see smartaccount.ie for details.